North Korea's Kim Jong Un Blames South for Mistrust in New Year Speech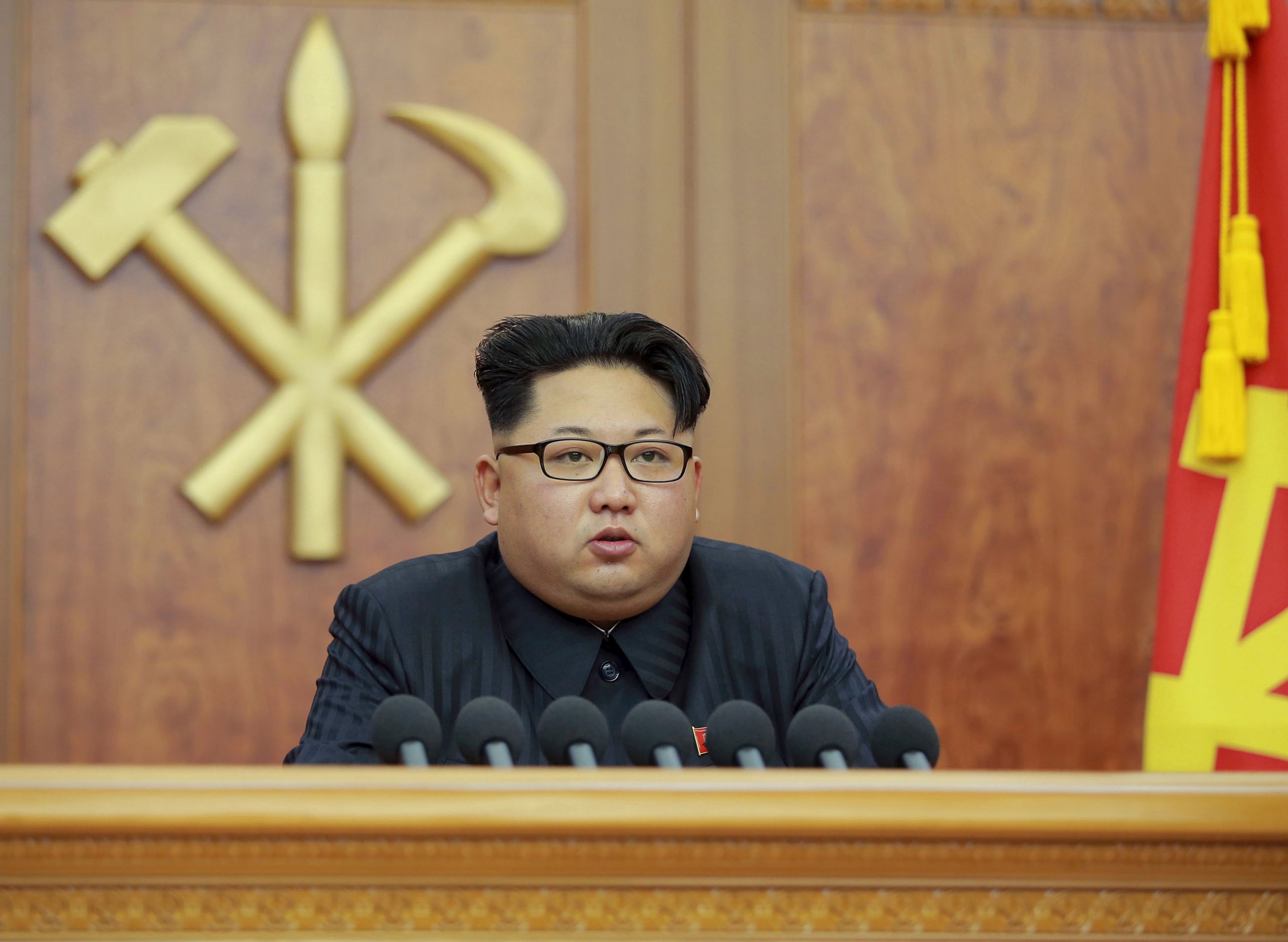 North Korean leader Kim Jong Un blamed South Korea on Friday for increased mistrust in a New Year speech after a year of heightened tension between the rival countries.
The speech was Kim's fourth since becoming leader in 2011 when his father, Kim Jong Il, died, sparking a long and turbulent succession process marked by several bloody purges in the isolated country.
"South Korea has made a unilateral case for unification and increased mistrust and conflict between us," Kim said during a 30-minute long address, broadcast on North Korean television, highlighting its suspicion of the South's unification policies.
Kim said in last year's speech he would be open to a summit with Seoul but tension surged in August after a landmine blast on their border wounded two South Korean soldiers. The South blamed the North, which denied responsibility.
The two sides met for talks in August after a sustained military stand-off and agreed to reduce tension and hold further talks at vice-ministerial level, although subsequent negotiations have been fruitless.
On Wednesday, North Korean state media said its top negotiator with the South, Kim Yang Gon, had been killed in a traffic accident.
"We should cherish last year's high-level talks and make continued efforts to seek dialogue and not take any further steps backwards," Kim Jong Un said of the August negotiations, adding that he would be open to talks with anyone to discuss "peaceful unification".
Applause was played at various points throughout what appeared to be a pre-recorded message.
Photographs of factories and farms were interspersed with video of Kim standing in a wood-paneled room in front of a red flag bearing the crest of the ruling Workers' Party.
In a response to Kim's speech, South Korea's foreign ministry reiterated its position that it was open to talks with the North, the Yonhap News Agency reported.
"North Korea should take note that we are seeking to develop inter-Korean relations and lay the groundwork for peaceful unification," an unidentified government official said.
Speeches by a North Korean leader used to be rare. The voice of Kim's father, Kim Jong Il, was only broadcast on state television once, and he made no known public speeches during his 17-year rule.
For years, leaders' speeches were only presented as editorials in state newspapers.
Kim Jong Un, however, has turned to broadcasting his speeches and using them to deliver his message, which is closely watched for clues to any policy change.
Kim pledged to develop North Korea's moribund economy and raise living standards, although North Korean leaders have been saying that for decades.
Impoverished North Korea is under heavy U.N. sanctions related to its nuclear and missile programs. Kim did not mention the nuclear program in his speech.