North Korea's Kim Jong Un Could Attack Europe With Missiles, Germany Warns
North Korea could launch a missile attack capable of hitting Germany and central Europe, a top Germany foreign intelligence official told lawmakers this week, the Bild am Sonntag newspaper reported. BND Deputy Director Ole Diehl said during a private meeting that he was "certain" North Korean leader Kim Jong Un could carry out the act of war, Reuters reported.
Kim threatened last year to strike the U.S. and other nations, but North Korea has more recently pursued diplomatic options with world leaders. A senior North Korean diplomat was expected to arrive in Finland this week to meet with former U.S. and South Korean officials, Yonhap News Agency reported. Talks are also underway about holding a U.S.-North Korean summit.
Japan and South Korea have long been most vulnerable to North Korea's war attacks, but the U.S. and Europe have in more recent years joined the potential list of targets as North Korea has invested in its military and missile testing program.
After North Korea carried out a powerful missile test in November, the country's state media said its intercontinental ballistic missile could hold a "super-large heavy nuclear warhead" that was capable of striking the "whole mainland" of the U.S. North Korea has also claimed it has an atomic bomb. The missile could have a potential range of at least 8,100 miles, "more than enough range to reach Washington, D.C., and in fact any part of the continental United States," physicist David Wright wrote for the Union of Concerned Scientists, a nonprofit science advocacy organization based in Massachusetts.
North Korea has said it must continue its nuclear weapons program to deter the United States or other enemies from invading or striking the isolated nation. Washington has 28,500 troops deployed in South Korea.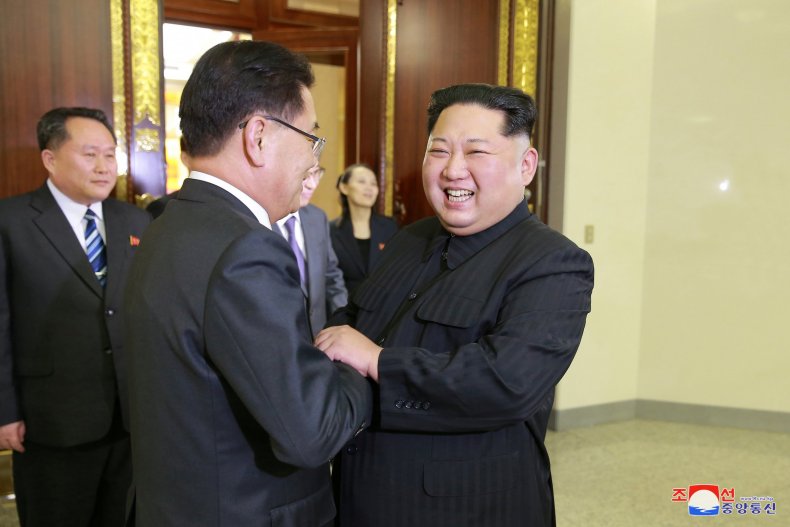 South Korean President Moon Jae-in spoke with Trump on the phone Friday and both voiced "cautious optimism" about working together to curb North Korea's nuclear weapons. "A brighter future is available for North Korea, if it chooses the correct path," a White House statement said.