North Korea's Kim Jong Un Gives More Power to Mysterious Sister Amid War Threats Against U.S.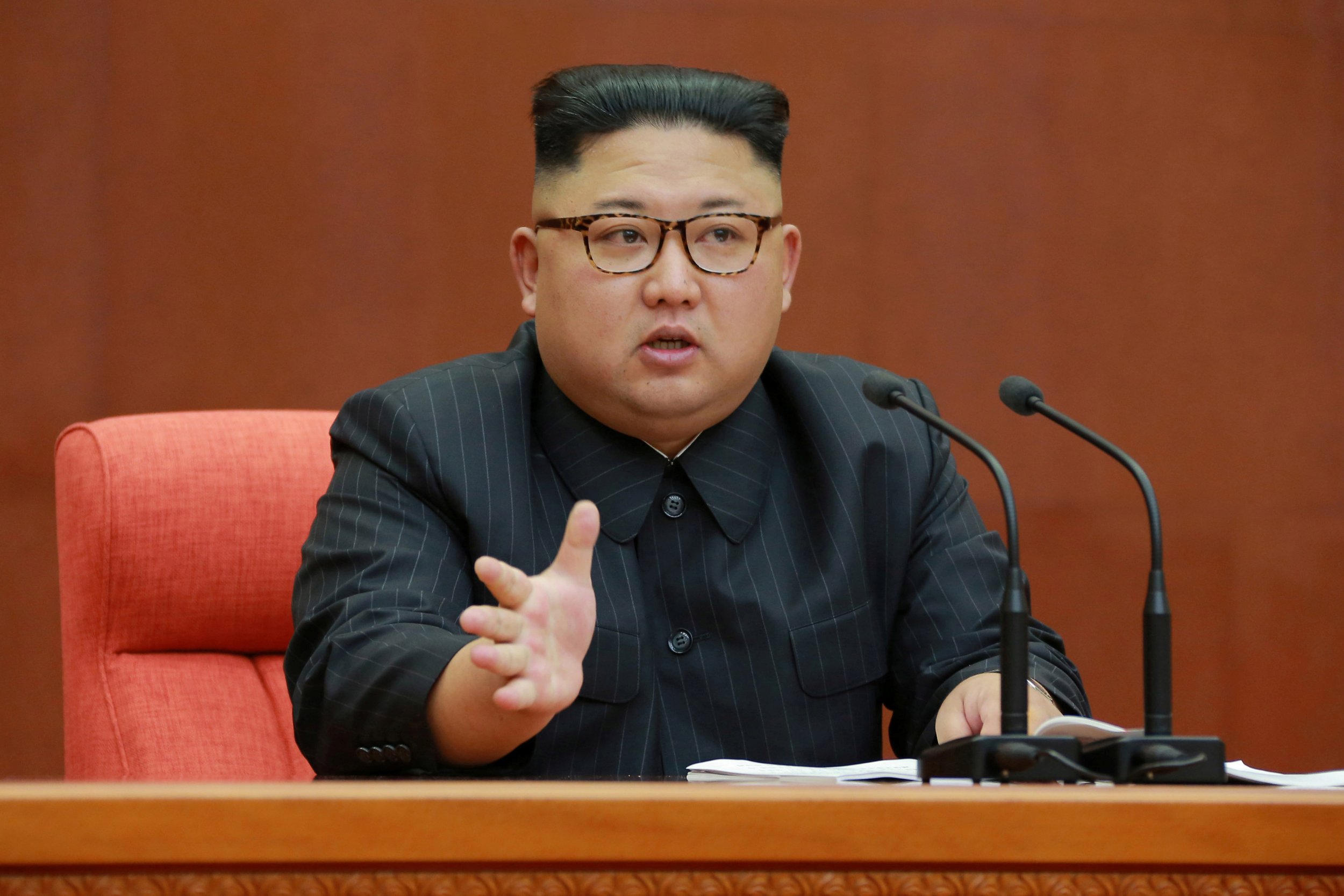 Kim Jong Un promoted four of his closest advisers to North Korea's powerful ruling body over the weekend, signaling that the young leader is eager to surround himself with loyalists working to affirm his rule over the isolated country that has been controlled by his family for decades. With the move, Kim rewarded his foreign minister and two of the three men behind North Korea's rocket program, as well as his younger sister.
The power shuffle comes as the United States and North Korea have traded heated rhetoric for months, raising concerns that the two nuclear-armed nations could set off a global conflict that could result in the death of millions of people. Most recently, North Korea said Saturday its nuclear weapons could be used for self-defense, while President Donald Trump said last week that "only one thing will work" in quelling Kim's nuclear ambitions. Trump didn't clarify his remarks.
The words have been met with action and further threats, with North Korea launching missiles over Japan and carrying out its sixth nuclear test in recent months. In a speech before the Central Committee of the ruling Workers' Party on Saturday, Kim told party leaders that the nation's nuclear weapons were a "powerful deterrent firmly safeguarding the peace and security in the Korean peninsula and Northeast Asia," against the "protracted nuclear threats of the U.S. imperialists."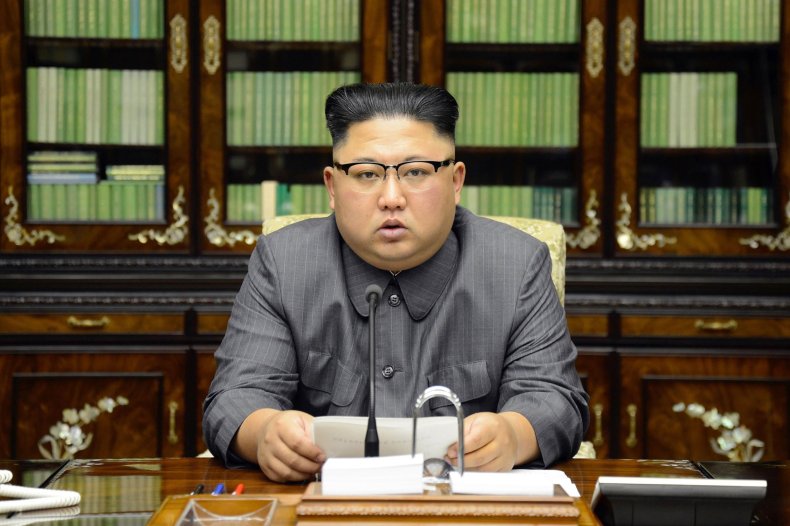 Kim's younger sister, Kim Yo Jong, 28, now serves as an as an alternate member of the powerful Political Bureau of the Central Committee of the ruling Workers' Party. She is likely replacing Kim Jong Un's aunt, Kim Kyong Hui, who advised the leader's father, Kim Jong Il, when he was alive and ran North Korea. Kim Yo Jong, along with other powerful North Koreans, has been blacklisted by the U.S. Treasury for "severe human rights abuses." The siblings are now the only young members of the government chamber that is controlled by Kim Jong Un.
"It shows that her portfolio and writ is far more substantive than previously believed and it is a further consolidation of the Kim family's power," Michael Madden, a North Korea expert at Johns Hopkins University's 38 North website, told Reuters.
Kim Jong Sik and Ri Pyong Chol, architects of North Korea's rocket program, were also promoted to the Central Committee of the ruling Workers' Party, while North Korea's foreign minister Ri Yong Ho, who called Trump "President Evil" during a United Nations speech last month, become a voting member of the politburo.
"Ri can now be safely identified as one of North Korea's top policy makers," said Madden. "Even if he has informal or off the record meetings, Ri's interlocutors can be assured that whatever proposals they proffer will be taken directly to the top."
The South Korean unification ministry described the promotions as a power move. "The large-scale personnel reshuffle reflects that Kim Jong Un is taking the current situation seriously, and that he's looking for a breakthrough by promoting a new generation of politicians," the ministry said in a statement.
Kim Jong Un and Kim Yo Jong are the children of Ko Yong Hui. Their half-brother, Kim Jong Nam, who was critical of the regime, was killed at a Malaysian airport in February in a chemical weapons attack. North Korea has claimed it was not behind the murder.
Other members of the family have also met violent endings. In 2013, Kim Jong Un executed his uncle Jang Song Thaek, at the time the second most powerful North Korean, in a shooting after he was found guilty of charges of graft and factionalism.
Little is known about Kim Yo Jong, other than her public support for her brother's reign. She is Kim Jong Il's youngest daughter out of seven children, and she attended schools in Switzerland and North Korea. She has taken over for her brother in the past when he was too sick to serve and previously served as vice director of the ruling party's Propaganda and Agitation Department, a role that put her in charge of all her brother's public appearances.
"She's been recognized for the work she's done in the past year to idolize Kim Jong Un," Yang Moo-jin, a professor at South Korea's University of North Korean Studies, told Bloomberg. "Kim Jong Un is extending his father and grandfather's practice of empowering family members."