North Korea's Kim Jong Un Got Rained On During His Parade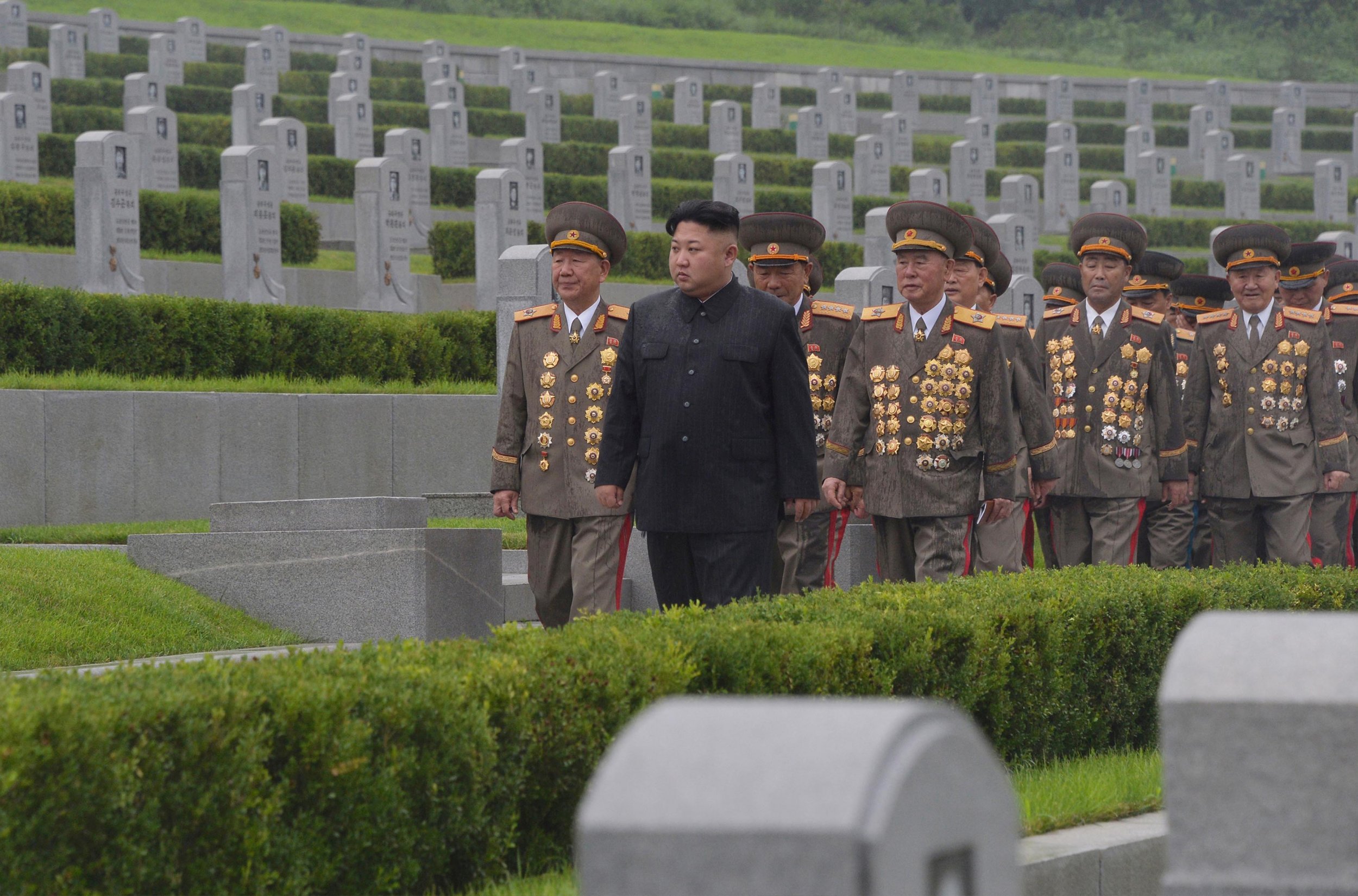 North Korea's ruler made his first public appearance in two weeks on Thursday to mark the 64th anniversary of the Korean War armistice agreement, which the country celebrates as a "victory day."
The day was gloomy and rainy, with pictures showing Kim Jong Un and other military officials getting soaking wet as they visited the cemetery of fallen soldiers of the Korean People's Army.
Pictures published on the front page of North Korea's state newspaper Rodong Sinmun show it was pouring rain during the ceremony. While most of the officers wore caps as part of their uniforms, the country's leader did not have anything to cover his head from the rain as they carried out a silent tribute and laid down a wreath bearing Kim Jong Un's name.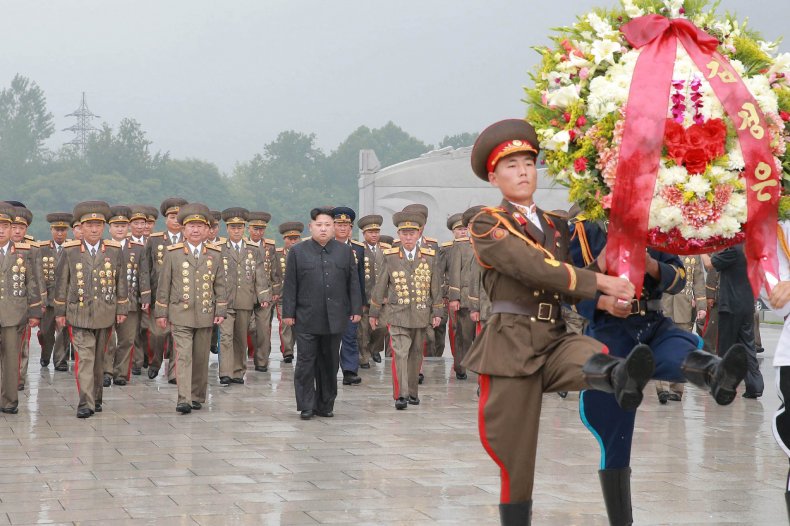 One photograph is even stained by two raindrops. Wet patches can be seen on the military uniforms and even on Kim Jong Un's customary all-black attire.
Thursday's rainy weather in most of North Korea wasn't simply a nuisance: It also likely delayed any impending missile test launch, as the South Korean military suggested.
U.S. intelligence agents previously said they were expecting a new test this week, in conjunction with the Korean War armistice day, after spotting trucks carrying missile launch equipment arriving in Kusong, north of Pyongyang, near the country's western coast.
Since the test launch of what U.S. experts believe to be an intercontinental ballistic missile (ICBM) with the potential of reaching Alaska on July 4, North Korean state media have talked up the country's nuclear strength, repeatedly threatening a "pre-emptive nuclear strike" to the "heart" of the U.S.
On Thursday, Army Chief of Staff General Mark Milley warned that the window to stop North Korea from obtaining nuclear weapons had closed significantly. "Time is running out, North Korea is extremely dangerous and it gets more dangerous as time goes by," he said.
He added that the U.S. would "utterly destroy" the North Korean military in a war, but that it would come at a high cost in terms of human life, infrastructure and economic fallout.