North Korea's Kim Jong Un Orders More Nuclear Tests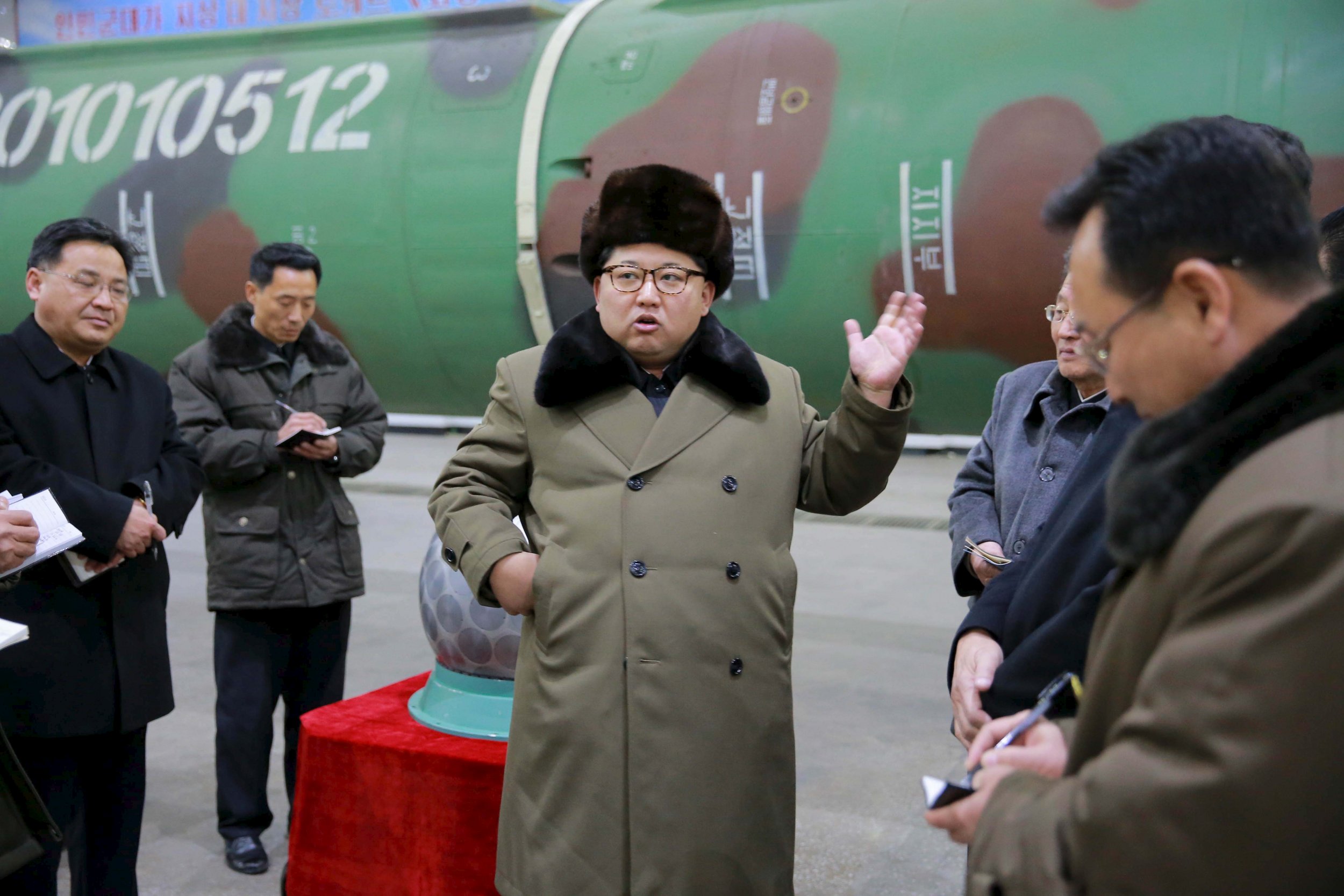 North Korean leader Kim Jong Un has ordered more nuclear tests just days after the United Nations unanimously approved sanctions in response to its nuclear test and rocket launch in the first two months of the year, the KCNA state news agency said on Friday.
The agency said that the youthful leader had watched a ballistic missile launch test, without providing the date, and then ordered the country's authorities to improve its nuclear capabilities by conducting further tests.
"Dear comrade Kim Jong Un said work...must be strengthened to improve nuclear attack capability and issued combat tasks to continue nuclear explosion tests to assess the power of newly developed nuclear warheads," KCNA said.
He was also quoted this week by the state media as saying that the country's military had miniaturized nuclear warheads that could be mounted onto ballistic missiles.
In response to Kim's decree, South Korea's Unification Ministry spokesman Jeong Joon-hee told Reuters: "It's simply rash and thoughtless behavior by someone who has no idea how the world works."
Pyongyang's nuclear test and missile launch provoked an outcry from the international community and North Korea's neighbor South Korea, leading to the toughest sanctions regime ever placed on the country.
The sanctions approved last week, drafted by the U.S. and China, include: U.N. member states being required to carry out inspections on all cargo into and out of North Korea; the banning of North Korean ships suspected of transporting illegal materials from ports across the world; the widening of an arms embargo to include small arms; and the banning of both aviation fuel and rocket fuel from being supplied to the country.
Over the past month, North Korea has doubled the number of its cyberattacks on the South, Seoul's spy agency told lawmakers on Friday, as relations between two nations continue to deteriorate.
The National Intelligence Service has accused North Korea of attempting to breach the smartphones of 300 security and military officials between late February and early March. Pyongyang succeeded in stealing the text and voice messages of 40 of those people, an aide of lawmaker Joo Ho-young told the Associated Press.