North Korea's Kim Jong-Un Orders Military to Ready for War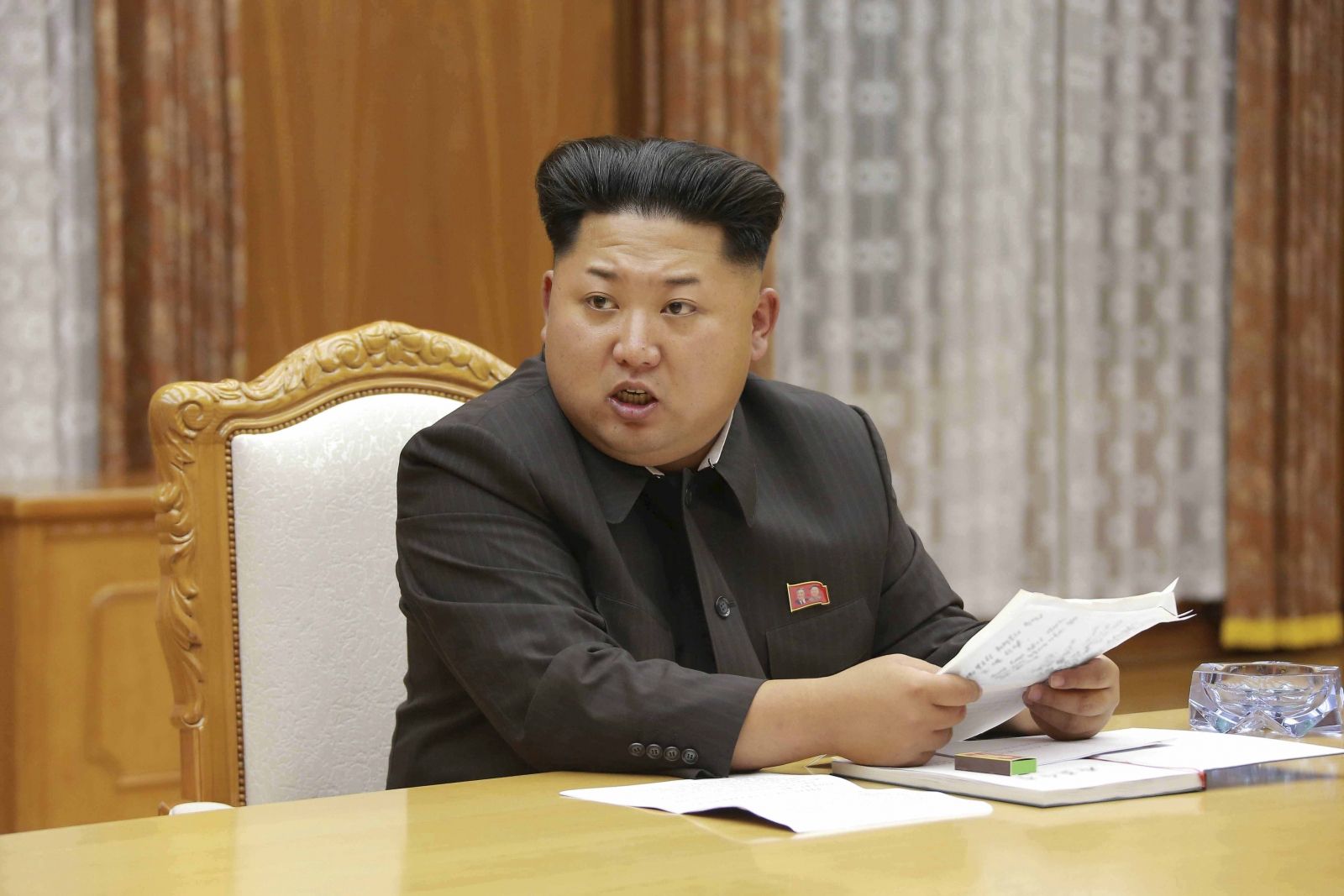 North Korean dictator Kim Jong-un has ordered his frontline troops to prepare for war after an exchange of fire with South Korea on Thursday, according to the country's state news agency.
Kim declared what Pyongyang's official KCNA news agency on Friday called a "semi-state of war" at an emergency meeting of the Central Military Commission late Thursday.
KCNA added that Kim had ordered the troops to be "fully ready for any military operations at any time" from 1700 local time (0830 GMT) Friday and be "fully battle ready to launch surprise operations."
The battle-readiness order was issued after Seoul fired dozens of shells across the fortified border with North Korea in retaliation for the pariah state firing two rockets into South Korean territory, the South Korean Defense Ministry said. No casualties were reported in either incident.
North Korea says it fired the rockets in retaliation for South Korea playing propaganda loudspeakers at the border, which it called a "direct action of declaring a war."
The exchange of fire in the demilitarized zone, or DMZ, that has separated the two countries since the end of the Korean War in 1953, was the first since TK. Tensions between the two countries, who have technically been at war since 1953 as no peace treaty was ever signed, have not run so high since 2013, when North Korea sanctioned a third nuclear test and said that it had entered a "state of war" with the South.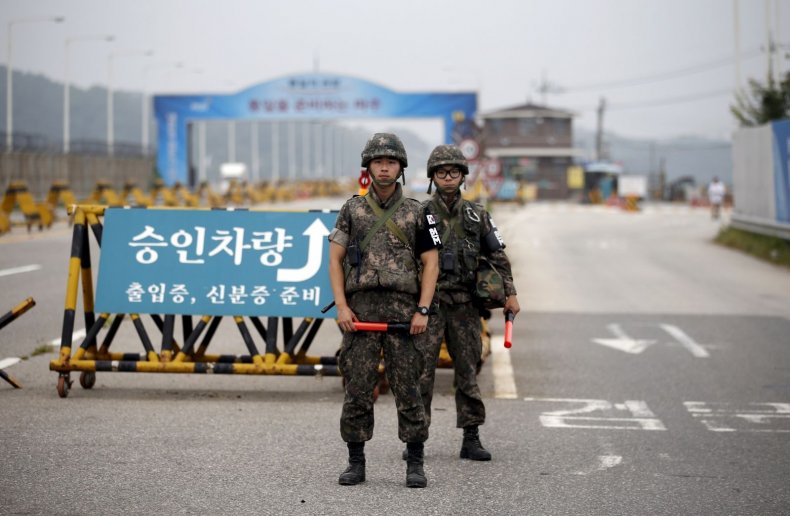 North Korea repeatedly makes such threats towards the South but rarely follows up its bellicose rhetoric with acts of war. The last time that both countries exchanged fire was in April last year, firing hundreds of missiles into the territorial waters of the other.
In addition to placing its military in a "state of war", North Korea also issued a 48-hour deadline for Seoul to dismantle the loudspeakers, through a military hotline. However, North Korea has also resumed broadcasts of anti-South propaganda in some of its loudspeakers on the border with South Korea, military authorities told the BBC.
The South's defence ministry insisted that the broadcasts, designed to allow civilians in North Korea living near the border to hear information from the outside world, would continue. The deadline of the ultimatum is 1700 local time Saturday.
The speakers had been silent for over a decade following an agreement to dismantle them on either side of the border in 2004.
On Monday, South Korea and the U.S. held annual joint military exercises, which simulate a North Korean attack, involving 50,000 Korean and 30,000 American soldiers in a Korean Peninsula-wide operation. North Korea protested the drills to the U.N. Security Council, requesting an urgent meeting to discuss the exercises they perceive to be preparation for an invasion.
"Should the Security Council again ignore t[North Korea]'s just request to discuss the U.S. joint military exercise, it will expose of itself (sic) that it is giving up its primary mission of maintaining the international peace and security and becoming a political tool of an individual power," the North Korean ambassador to the U.N., Ja Song Nam, wrote on Wednesday, according to AFP news agency.