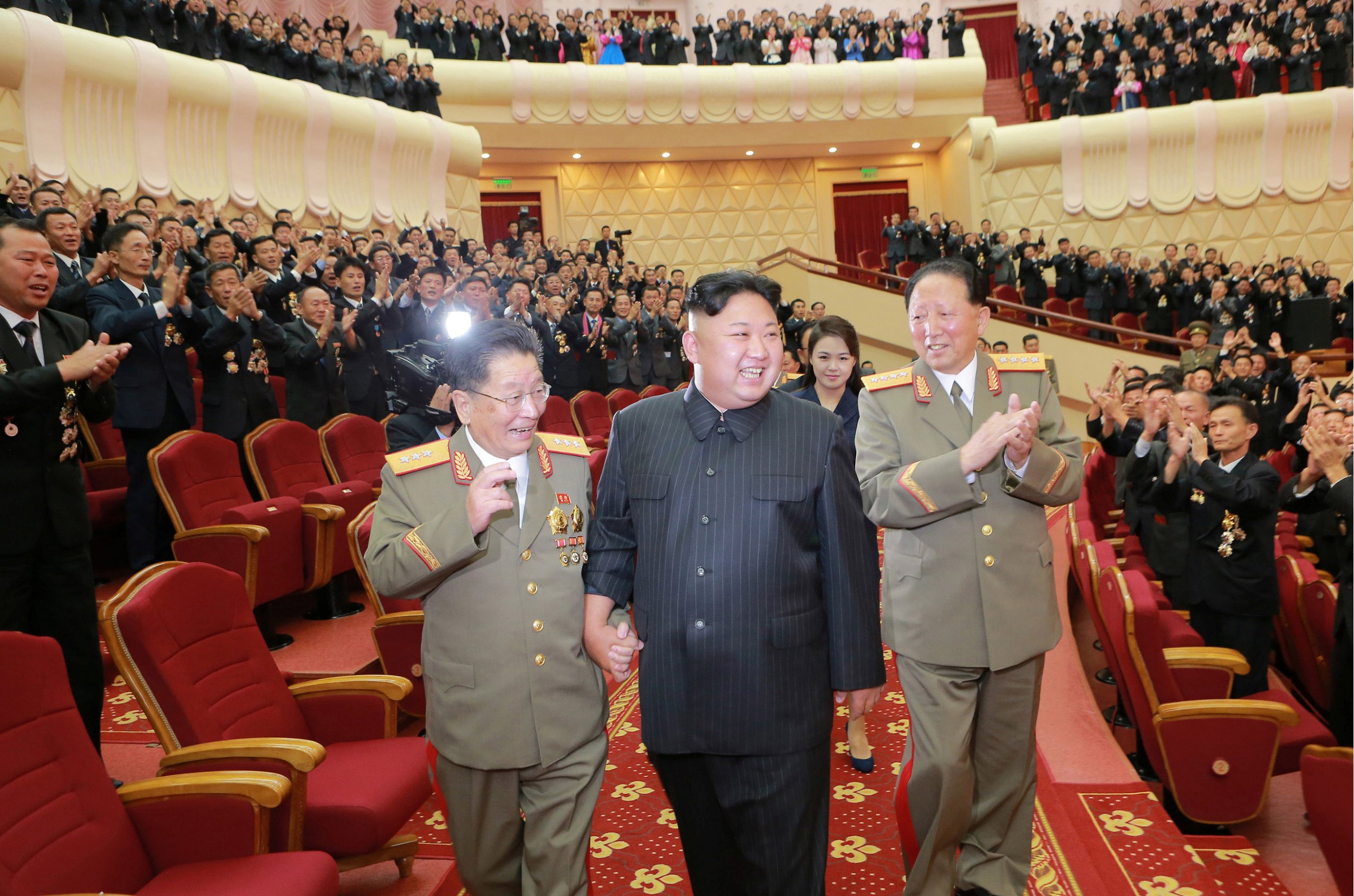 For Kim Jong Un, North Korea's current military arsenal is just not enough.
On Tuesday, the North Korean leader pledged to create more nuclear weapons as he was awarding scientists and officials who have contributed to the construction of the Hwasong-15, deemed one of the country's most advanced intercontinental missiles, Reuters reported.
Kim said during a two-day munitions conference that his group of scientists and workers will continue making more weapons and equipment to "bolster up the nuclear force in quality and quantity," Reuters added citing a report by the country's central news agency on Wednesday. He added at the close of the ceremony that Pyongyang should create and build more diverse weapons.
According to state media, Kim "solemnly declared that the development of new strategic weapon systems including A-bomb, H-bomb, and ICBM Hwasong-15 with indigenous efforts and technology and the realization of the great cause of completing the state nuclear force serve as a great historic victory of our Party and the people of the country," Reuters said.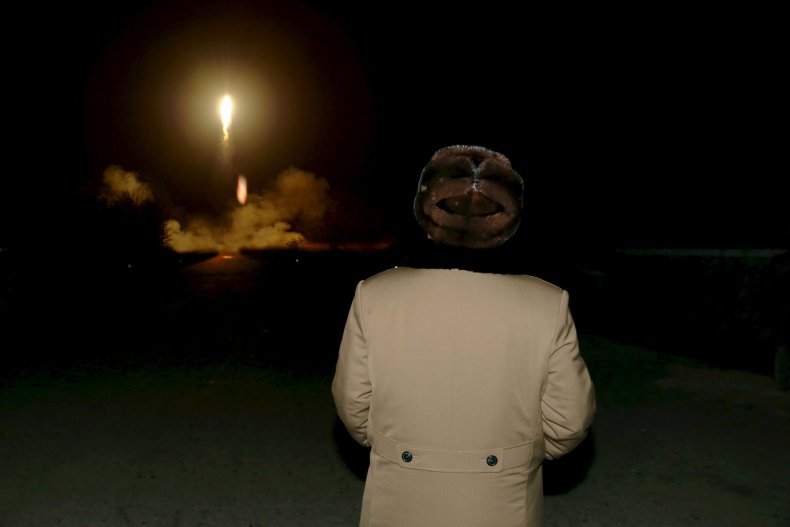 Kim celebrated the creation of Hwasong-15 during the conference. The latest missile was tested on November 29 and registered an altitude of almost 4,500 miles—a farther reach than its predecessor, the Hwasong-14, considered by some experts as North Korea's first intercontinental weapon. At the time of its launch test last summer, the Hwasong-14 reached a range of nearly 4,000 miles, a distance that could cover much of Alaska, according to Wired.
While some experts believe that Hwasong-15 represents a bigger threat since its range can hit anywhere in the continental U.S., others have noticed several flaws in the missile's images. Marco Langbroek, a space expert, told CNN that North Korea tampered some of the Hwasong-15 pictures. "You should see constellations that are opposites in the sky. That is not the case," he added.
Other experts cited by Reuters added that North Korea still has to improve technical issues before effectively completing the development of a missile that could impact the entire U.S. territory.
Nevertheless, North Korea's missile tests have prompted the U.S., South Korea and Japan to conduct military drills, according toNewsweek citing media reports. South Korea's military announced that the three allies have conducted exercises using their Aegis destroyer warships, as well as a computer-simulated detection and tracking of launched missiles by Pyongyang in order to share an analyze data. This is the sixth time trilateral drills were performed since June 2016.
In the wake of the isolated nation's missile tests, President Donald Trump's national security adviser H.R. McMaster said during an event Tuesday that the "best chance to avoid conflict [with North Korea] is right now" because "time is running out."