North Korea's Kim Jong Un Warns of 'Resolute Preemptive Attack' If U.S. Threatens Pyongyang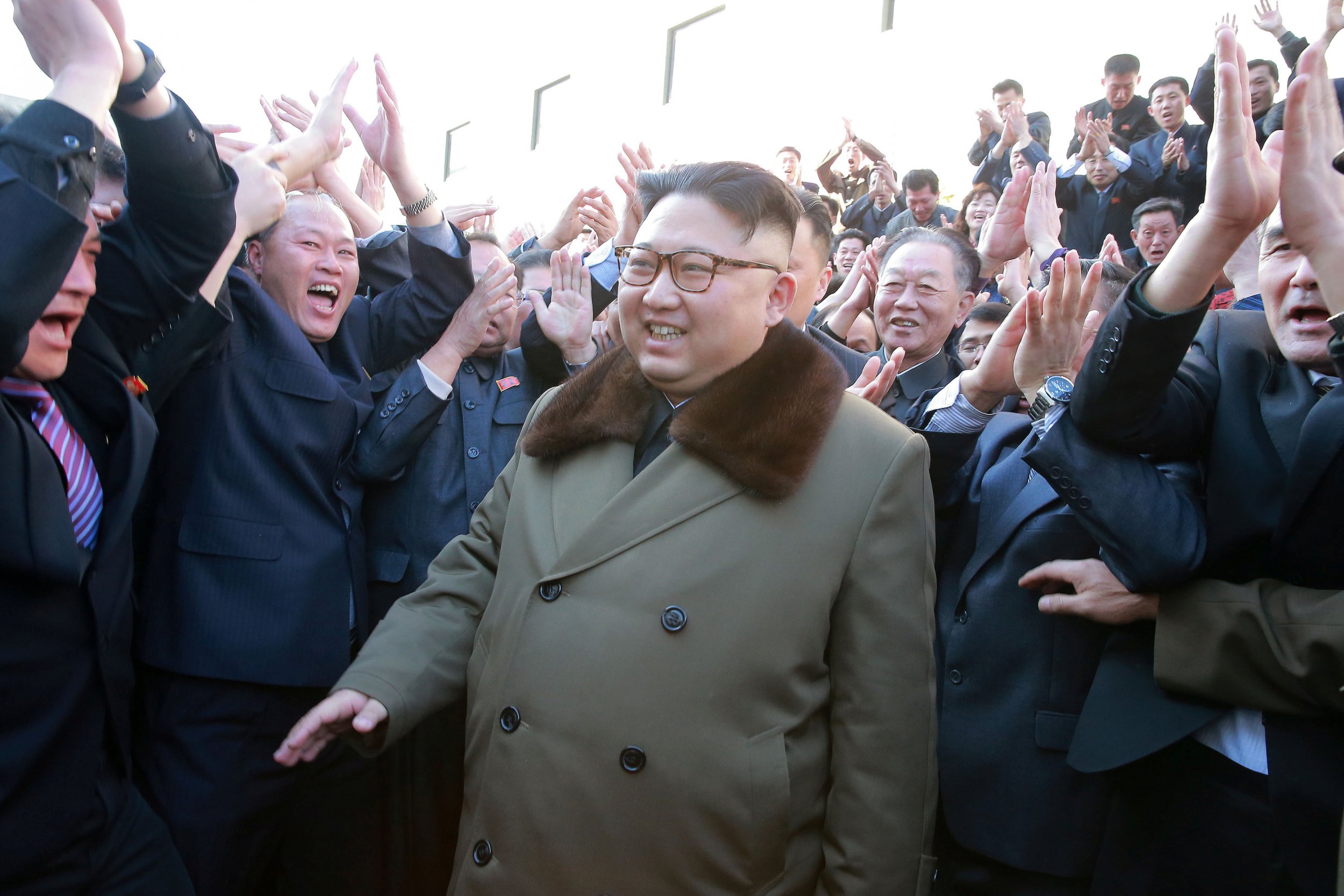 North Korea's main underground nuclear test site has seen heightened levels of activity in recent weeks, meaning the isolated nation could be preparing for its sixth nuclear test—or simply putting on a show to scare its enemies, The Washington Post reported Thursday. Either way, the activity captured in new satellite images this week suggests North Korea is moving forward with its nuclear and missile programs aimed at challenging world leaders in South Korea, Japan and the U.S., among other nations.
"It certainly looks like they're preparing for another test," Joseph S. Bermudez Jr., chief analytics officer for AllSource Analysis, a Denver-based consultancy, told the Post after reviewing the satellite images published Wednesday on the 38 North specialist website. "When you look at the way they're draining water and removing rubble, it sure looks like they're getting ready for another test."
The activity comes as North Korea warned Washington this week it would "mount a resolute preemptive attack" if it thought the Trump administration was preparing to target Pyongyang. "In case a war breaks out on the Korean Peninsula, the U.S. will be held wholly accountable for it, no matter who will launch a preemptive attack, as it is causing trouble by bringing lots of nuclear strategic assets and special warfare means," said the statement.
North Korea's leader Kim Jong Un previously warned in a Jan. 1 address that his regime had "entered the final stage of preparation for a test launch of an intercontinental ballistic missile." And North Korea has launched a number of medium- and intermediate-range missiles over the past year despite warnings from Washington and Seoul that doing so was a provocation. In all, North Korea has conducted five nuclear tests, with three occurring under Kim's leadership since he took power after his father's death in 2011.
The Trump administration has said "all options are on the table" to stop Kim, and in recent weeks South Korea and the United States held their latest annual joint military exercises in the Korean Peninsula. During a trip to Asia earlier this month, Secretary of State Rex Tillerson told leaders in Tokyo: "I think it's important to recognize that the diplomatic and other efforts of the past 20 years to bring North Korea to a point of denuclearization have failed."
The satellite images taken from Friday and Tuesday show vehicles at the entrance of the underground site and dozens of people standing nearby. South Korean officials said they spotted Kim's private airplane at a test site. suggesting he was giving his approval to move forward with another test.
"Our assessment is that the North is ready to conduct the nuclear test when they get the green light from Kim Jong Un," Lee Duck-haeng, a spokesman for South Korea's Unification Ministry, told reporters Wednesday.