North Korea's Kim Jong Un Is Starving His People to Pay for Nuclear Weapons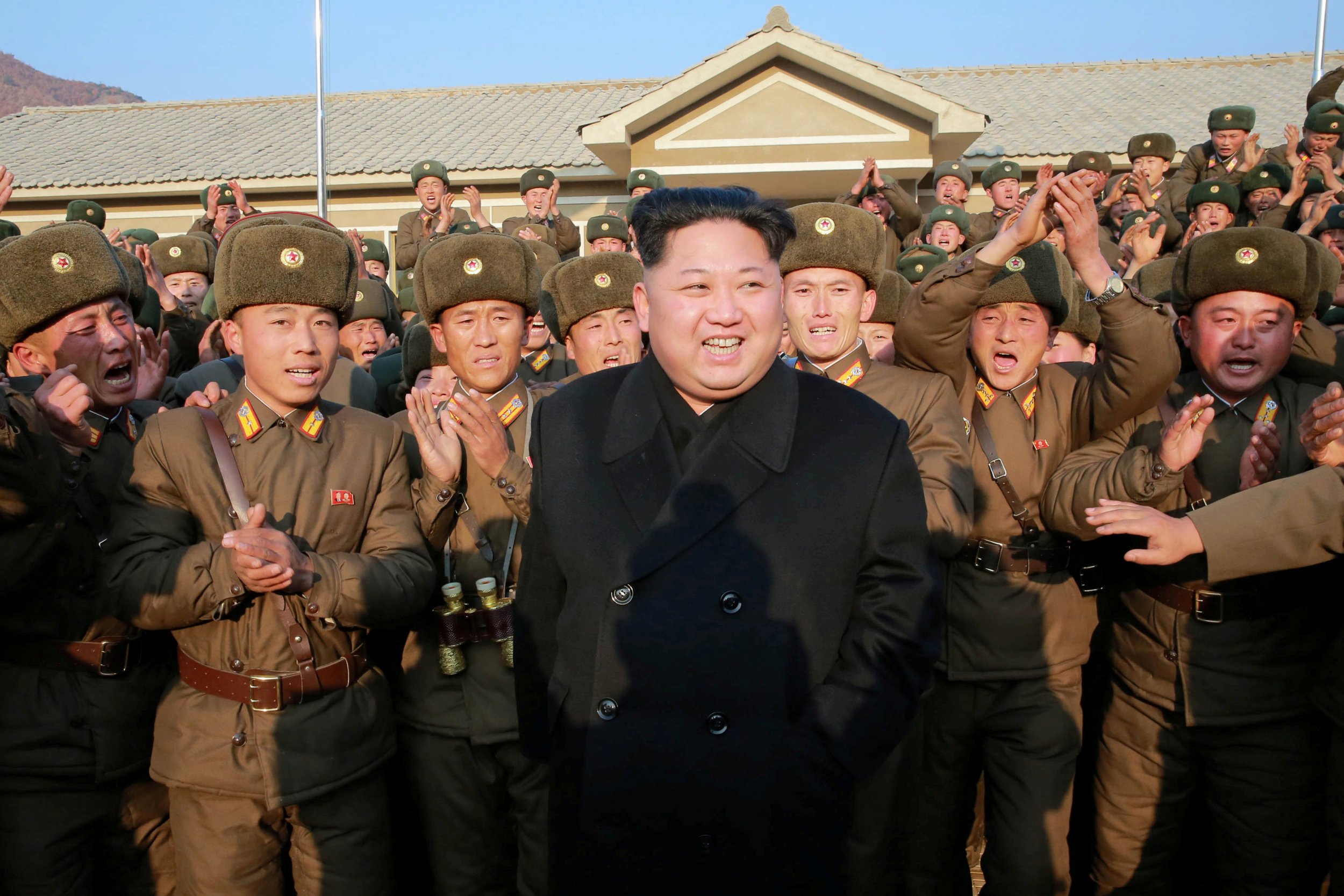 Roughly 18 million people in North Korea are not getting enough food, a United Nations report released this week found. That means 70 percent of the isolated nation's population relies on food assistance to get by, including 1.3 million children under the age of five.
"Amidst political tensions, an estimated 18 million people across DPRK [North Korea] continue to suffer from food insecurity and undernutrition, as well as a lack of access to basic services," the U.N. report said. "Furthermore, 10.5 million people, or 41 percent of the total population, are undernourished."
North Koreans also need basic healthcare and sanitation, the U.N. report determined. Without safe water or better sanitation and hygiene, diarrhea and pneumonia have become the leading cause of death for children under five, the report said.
The report comes as North Korean leader Kim Jong Un tested his latest bomb project this week, which suggests that Pyongyang prioritizes its robust military budget over feeding the nation's starving population. State rations of cereals and potatoes were reduced last year from 380 grams per person per day to just 300 grams, the U.N. report found. That's less than a pound of food a day.
"Fluctuations over the year are normal," the report said, adding that state "rations are consistently lower than the government target of an average of 573g per person per day."
North Korea is home to about 25 million people. About 5.6 million people were hit hard by natural disasters such as floods and drought between 2004 and 2015. But North Korea spends about 24 percent of its gross domestic product on its army, navy and air force. In contrast, the worldwide military spending average is 2 percent of GDP, according to a 2015 State Department report.
Kim's latest missile launch failed this week within seconds of being launched. But earlier this month, Pyongyang fired four missiles that landed near Japanese waters. And the more North Korea angers the world with its nuclear weapons development, the more that charities and world leaders have cut down on donations, making it even harder for North Koreans to get food, the U.N. report said.
"Consequently, critical needs of some of the most vulnerable have not been met. More predictable funding is urgently required to ensure the immediate needs of the most vulnerable are addressed," the report said.