Is North Korea's Kim Jong Un on Tinder?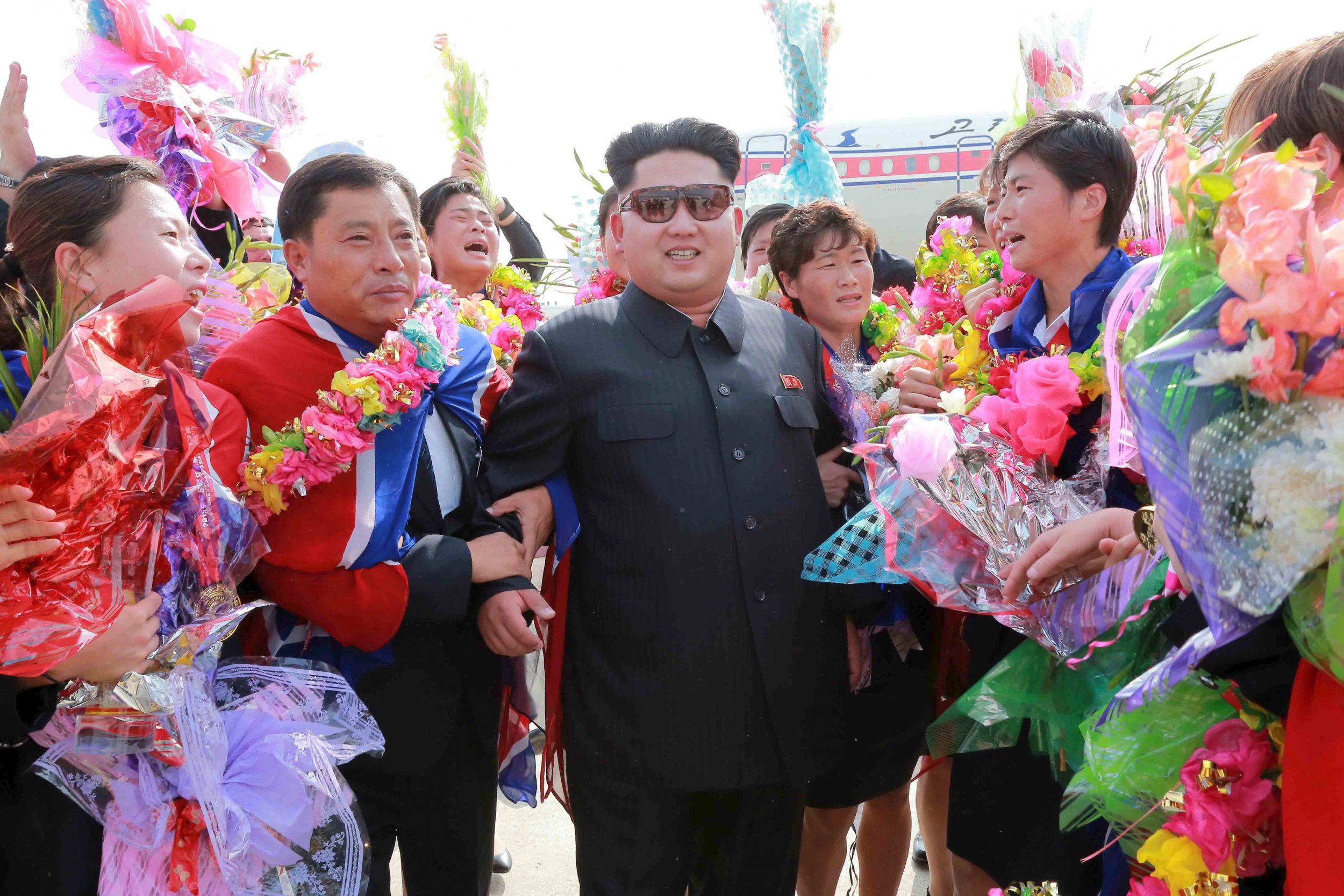 "Is Kim Jong Un on Tinder?" asked Nancy Jo Sales on Twitter after the both beloved and reviled dating app took 31 tweeted swipes at her Vanity Fair article entitled, "Tinder and the Dawn of the 'Dating Apocalypse' on Tuesday.
Sales's article argues that hookup culture's intimate encounter with the world of dating apps has changed courtship; it's made potential partners ubiquitous and has exacerbated dating's inequality and callousness. Well, Tinder didn't like its name being dragged through the mud, prompting a stream of backlash tweets, including:
So, Tinder claims to have users in both China and North Korea, two countries where the Internet is heavily restricted, which makes the claim seem unlikely. But in theory, Tinder can be anywhere the Internet exists. In order to put the lingering question to bed, Newsweek posed the question to Martyn Williams, who runs a North Korea tech blog.
"I don't think there are any Tinder users in North Korea," Williams said after a bit of a laugh. "The only people that have free access to the cellphone network are foreigners…a small number of government officials and some scientists," he explained, but their activity is heavily monitored.
"They usually don't stray off the stuff they've been given permission to access the Internet for, such as scientific websites," he said, "it would be a massive risk for them to do something like that."
If there are people on Tinder in North Korea, they are likely foreigners. If they are North Koreans, they're likely people high up in government who wouldn't get in trouble. Someone like Kim Jong Un.
Sound like slim pickings? It is, which making the risk of joining even less worth it.
Williams himself has Tinder Plus, which allows users to search for potential partners in specific cities. He once changed his location to Pyongyang in search of a match, but only one person appeared. "I swiped right because I wanted to talk to them," recalls Williams, but to no avail—they swiped left. "I guess they didn't like the look of me," he jokes.
That person may not have truly been in Pyongyang, though. "You could easily buy apps for your cellphone that will generate a fake GPS location," says Williams, "and it could be that a lot of people, just for fun, have put their GPS location as Pyongyang." Tinder users may be catfishing Tinder.