North Korea's Military Is 'Quiet' Ahead of Historic Singapore Summit With Donald Trump, Secretary Mattis Says
North Korea's military is "quiet" as the hermit kingdom gears up to the historic meeting between the country's leader and President Donald Trump in Singapore, Secretary of Defense James Mattis said Monday.
North Korean leader Kim Jong Un revealed that he plans to leave Singapore immediately following his meeting with President Donald Trump, where the two leaders will discuss the denuclearization of the Korean peninsula and steps to curb Pyongyang's weapons program.
The North Korean leader rarely leaves the country, and some analysts were watching to determine whether Pyongyang's military was on high alert to respond to any potential threats while Kim was briefly away. But Mattis affirmed on Monday that "all's quiet" in the hours before the meeting, and he also said that the two leaders would not discuss whether to remove U.S. troops from the Korean peninsula.
North Korea is one of the world's most impoverished countries, but it funnels almost all of its resources into its military and nuclear weapons program. As a result, the country has one of the world's largest arsenal of conventional weapons and experts suspect it would soon have a nuclear weapons program capable of hitting the United States. For that reason, Trump's meeting with North Korean leader Kim Jong Un is especially important.
"The United States and its Asian allies regard North Korea as a grave security threat. It has one of the world's largest conventional military forces, which, combined with its missile and nuclear tests and aggressive rhetoric, has aroused concern worldwide. But world powers have been ineffective in slowing its path to acquire nuclear weapons. While it remains among the poorest countries in the world, North Korea spends nearly a quarter of its gross domestic product (GDP) on its military, according to U.S. State Department estimates. Its brinkmanship will continue to test regional and international partnerships aimed at preserving stability and security," according to a recent report by the Council for Foreign Relations.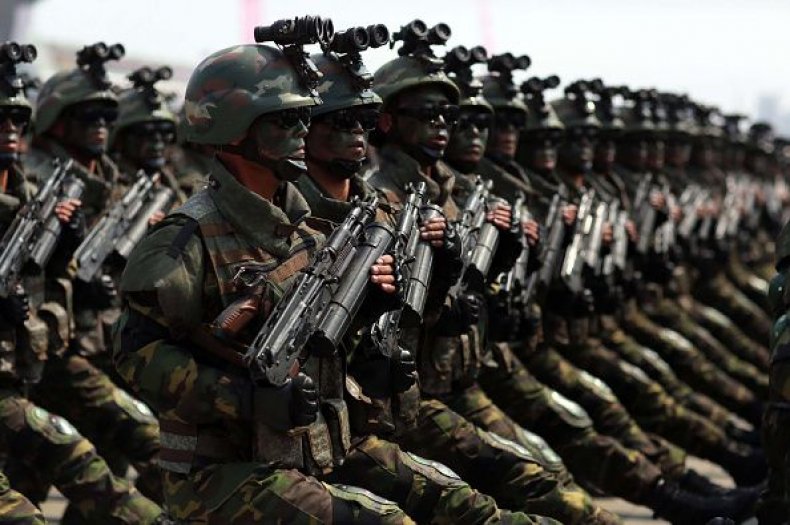 "The planning of a historic U.S.-North Korea summit in June 2018 has opened the door for direct diplomacy, but many experts say the dismantling of North Korea's arsenal would be a lengthy, challenging process," the report continues.
North Korea has stopped testing missiles and nuclear weapons in the months leading up to the historic summit. Still, it is unclear whether U.S. and North Korean diplomats agree on what denuclearization means. Trump, however, has said that he is confident the meeting will go well.