North Korea's Missile Tests Force Another Airline To Change Flight PAth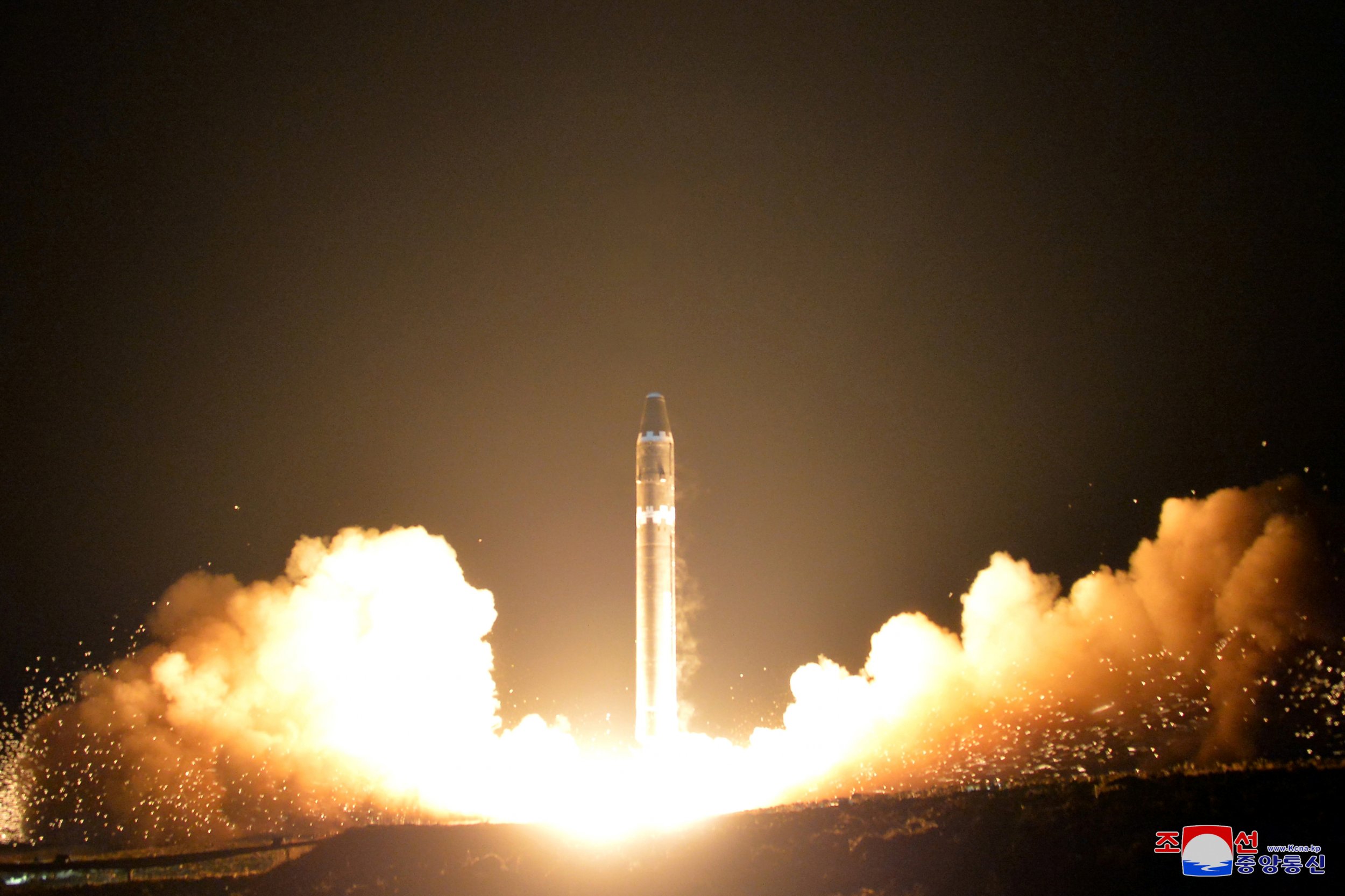 Singapore Airlines has reportedly changed the route its planes fly between Asia and the United States because it feared its fleet would be struck by a North Korean missile.
Daily flights between the South Korean capital, Seoul, and Los Angeles have been flying on a different flight path since July, a spokesperson for the airline told CNN Money on Wednesday. It hadn't previously announced the change.
Singapore Airlines officials made the decision after an Air France plane glided just east of an area where a North Korean missile had flown just minutes earlier in July.
The carrier said its planes now don't enter "the vicinity of the missile trajectory," because it changed the route to avoid the northern part of the Sea of Japan, which sits between the Korean Peninsula and Japan.
The news comes after crew from two other Asian airlines—Cathay Pacific and Korean Air—reported seeing what they believed was a ballistic missile while they were in the sky on November 29. Cathay Pacific's crew reported seeing the weapon re-enter the Earth's atmosphere, while Korean Air said its pilots "saw a flash."
Pyongyang reported that its latest missile flew as high as 2,800 miles.
Despite catching glimpses of the weapon—thought to be the deadliest missile in North Korea's arsenal—Cathay Pacific and Korean Air had not chosen to alter their routes as of Tuesday, according to a Bloomberg report.
Under the guidelines of the International Civil Aviation Organization—a United Nations agency that oversees air safety—nations launching threats to air safety must "issue risk advisories regarding any threats to the safety of civilian aircraft operating in their airspace."
North Korea routinely fails to follow that rule and has ignored several letters from the ICAO urging it to inform airline officials of its plan to launch missiles.
European airlines Lufthansa and Air France-KLM shifted their paths in August after two North Korean test launches in July. One of the missiles just missed hitting an Air France plane flying from Tokyo to Paris, France 24 reported.
It is very unlikely that a plane would be hit by a random missile, though. The chances are "billions to one," aviation safety analyst David Soucie told CNN.