Mystery Shocks at North Korea's Sacred Volcano Trigger Eruption Fears After Nuclear Test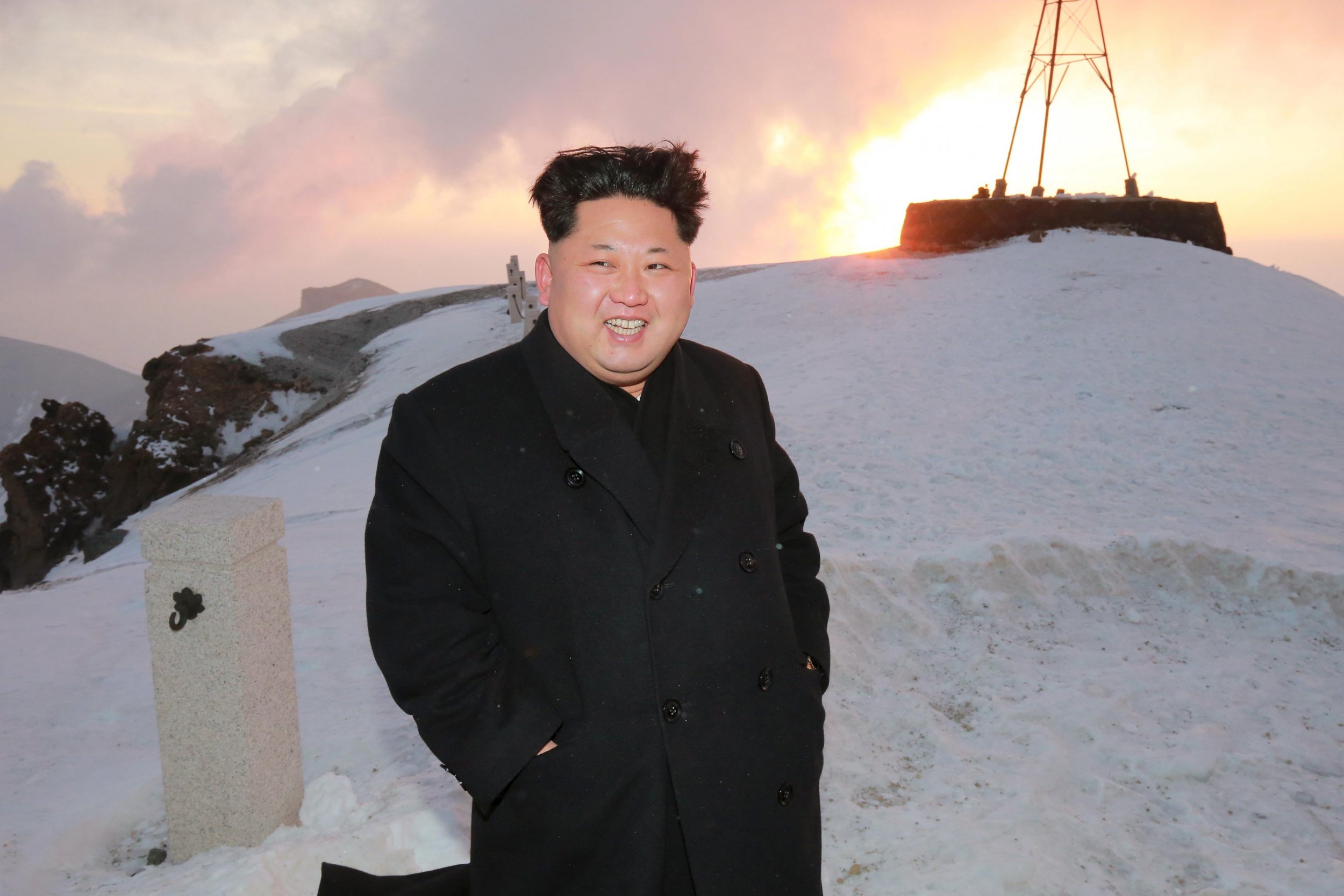 China has limited access to a nature reserve on its border with North Korea after mysterious seismic shakes at the rogue nation's nuclear test site were detected less than 10 minutes after it launched a missile earlier this month.
Beijing reportedly closed the site over fears that underground detonations by the North Koreans at a facility near Punggye-ri could lead to rockslides and even trigger an eruption of the active volcano Mount Paektu, which is sacred to North Korea and located right on the border between the two countries.
The notices from Chinese authorities, restricting access to the Changbaishan National Nature Reserve, were posted on China's state-regulated analog to Twitter Weibo, South Korea's Donga Ilbo newspaper reported Thursday. It covers a radius of around 70 miles from the Punggye-ri test site.
"For the safety and convenience of travelers, we have temporarily closed the southern tourist zone of Changbai Mountain," read the message from Chinese authorities, translated by UPI. "Officials are thoroughly investigating the safety of the tourist area." The area will remain closed to the public until "the potential risks disappear," it said.
Weibo comments expressing fears over Pyongyang's nuclear testing began disappearing from the social media platform, users noted. Beijing's online censors often erase content unfavorable to the state's agenda from the platform.
Besides radioactive risks—which could be contained inside the test facility—the shock of a large blast could disturb mountains in the Changbai range, including Paektu, an active volcano that last erupted in 1903.
A new article in scientific journal Nature's Scientific Reports states that "an underground nuclear explosion test near an active volcano constitutes a direct threat."
It could "disturb the magma chamber of a volcano, thus accelerating the volcanic activity," scientists argue.
For an individual nuclear detonation to do serious damage to the volcano, previous research shows, the blast would need to be at least 100 kilotons, which the explosion earlier this month was estimated to be.
The findings come as seismologist experts work to determine the impact of the blast on the environment around it, including the cause of a mysterious and significant, albeit weaker, second shake detected minutes after the nuclear blast. Researchers are debating a range of possibilities, from a possible tunnel collapse to a landslide or a rock splintering inside nearby Mount Mantap.
"This is an interesting mystery at this point," Göran Ekström, a seismologist at Columbia University in New York City, told Nature.
The U.S. Geological Survey estimated the second burst of seismic energy, only eight and a half minutes after the detonation, had a magnitude of 4.1; the detonation itself registered at 6.3. While satellite images do show signs of structural collapse, the movement of rock more closely resembles a landslide.