North Korea's Nuclear Threats Prompt South Korea to Form Armed Drone Unit in Case of War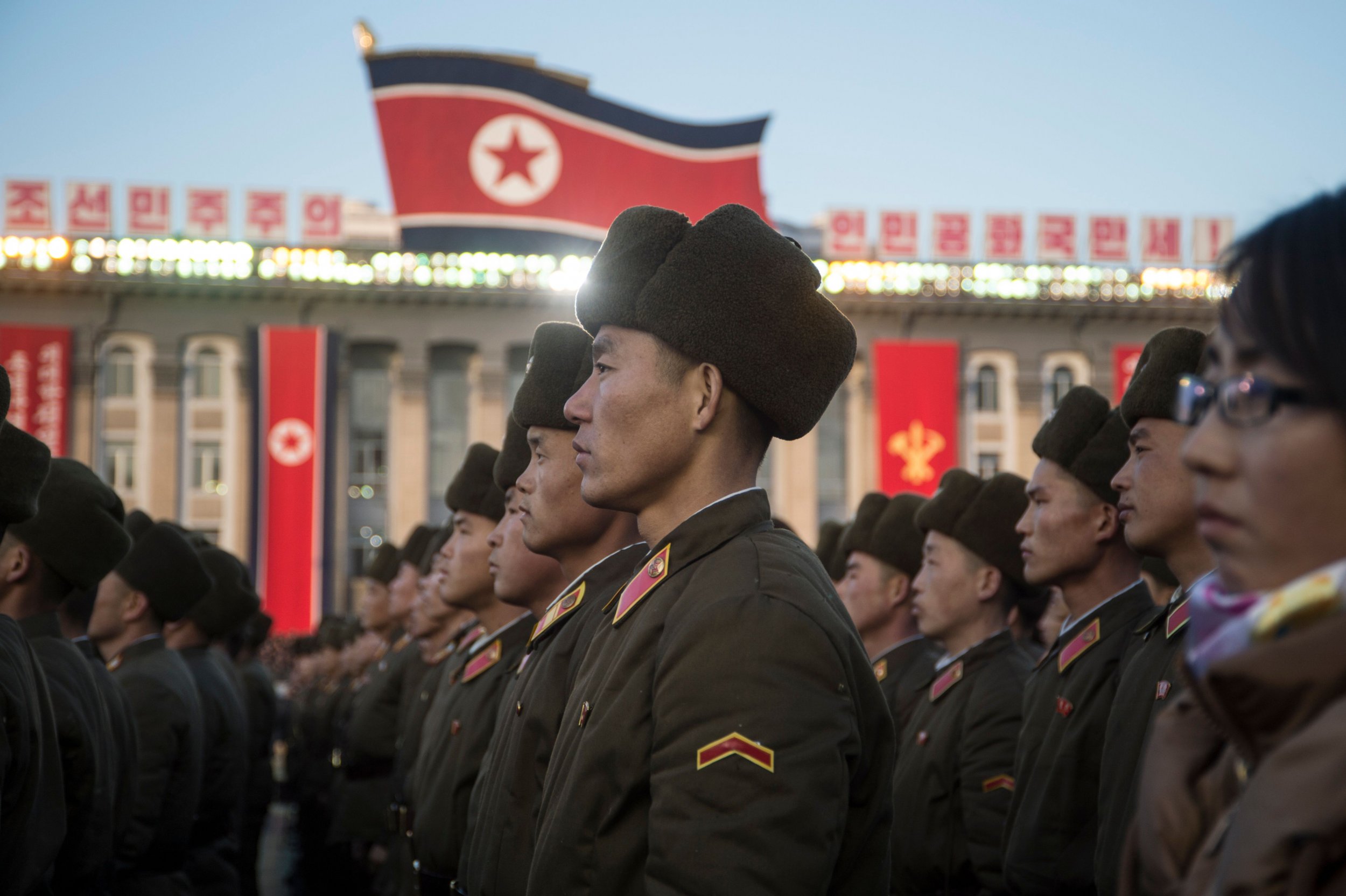 South Korea's military is planning to set up a weaponized drone combat unit to bolster its ability to defend against North Korea, the Seoul-based Yonhap News Agency reports.
"The Army plans to set up a special organization to lead the development of dronebots, establish a standard platform and expand the dronebot program by function," a South Korean army official told Yonhap. "To begin with, we will launch a dronebot combat unit next year and use it as a 'game changer' in warfare." Dronebot is a combination of the words "drone" and "robot." The drone unit, set to be launched in 2018, will be used for surveillance and will also be ready to mobilize to launch attacks.
This disclosure comes about a week after North Korea tested its most powerful intercontinental ballistic missile yet––Hwasong-15. The missile reached an altitude of roughly 2,800 miles (over 10 times higher than the International Space Station) and flew for about 50 minutes.
Pyongyang's latest missile test was swiftly condemned by the international community, including the United States, which warned that North Korea would be "utterly destroyed" if war broke out. Subsequently, on Saturday, White House National Security Adviser H.R. McMaster raised alarm when he said the potential for armed conflict with North Korea is "increasing every day." The next day, Republican Senator Lindsey Graham called for the families of the roughly 28,500 troops in South Korea to be evacuated due to the threat of war, but the U.S. military has said there are no plans to do so.
Meanwhile, the U.S. and South Korean air forces began conducting their biggest-ever joint drill on Monday, involving 230 aircraft and around 12,000 U.S. military personnel. North Korea's state-run media complained that the drill is a "grave provocation" and that it comes as "insane" President Donald Trump is "running wild." The "ceaseless large-scale war games" by the U.S. and South Korea are "creating a situation that a nuclear war may break out any moment," Pyongyang added.
The U.S. military has defended the drill, which is known as Vigilant Ace and is meant to be a show of force to North Korea, citing that it occurs on an annual basis.
North Korea has refused to give up on its nuclear ambitions despite intense pressure and a slew of economic sanctions from the international community. Trump also recently placed North Korea back on the U.S. state sponsors of terrorism list.
Kim Jong Un's regime is believed to have between 25 and 60 nuclear weapons, but military and nuclear experts do not believe it has acquired the technology to successful strike a target on the U.S. mainland with a nuclear-tipped ballistic missile. With that said, South Korea's unification minister recently warned Pyongyang could be within a year of completing its nuclear arsenal, as its capabilites are developing at a "faster-than-expected pace."​