North Korea's Submarine Ballistic Missile Program Rapidly Advancing, Satellite Images Show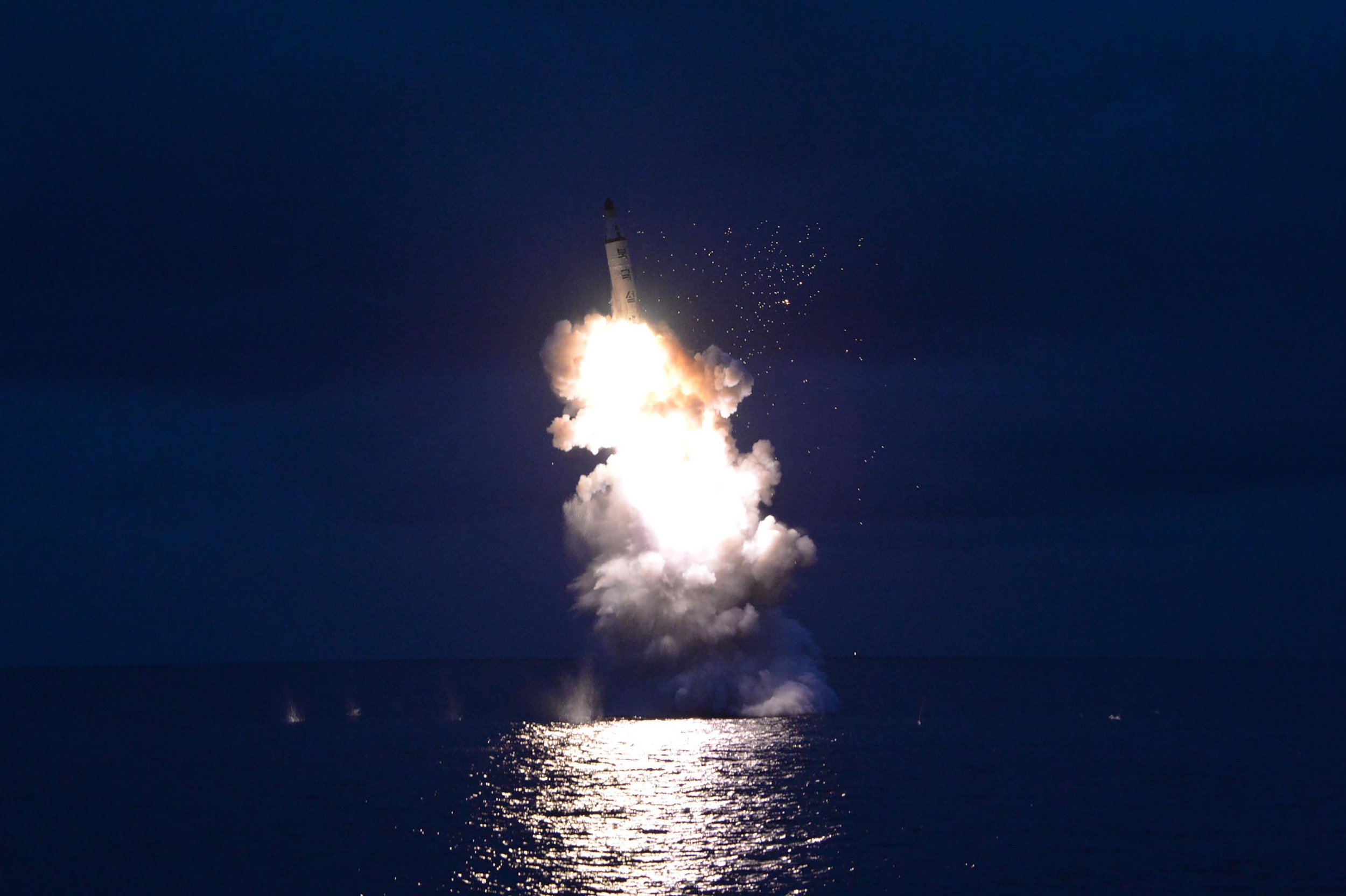 North Korea's submarine-launched ballistic missile program is rapidly progressing, according to commercial satellite imagery from November 11, 16 and 24.
The images, first reported by 38 North, a website dedicated to analyzing North Korea, show Pyongyang's second submersible ballistic missile test stand barge, which is a platform that allows for underwater missile launches outside of submarines, is getting prepped to enter into service. North Korea obtained its first test stand barge in 2014. Once the second barge is in service, it will allow Kim Jong Un's regime to conduct further testing and represent a major step forward for its submarine-launched ballistic missile program.
At present, Pyongyang possesses one experimental Sinpo-B diesel-electric ballistic missile submarine (SSB) that it uses for testing, but a more advanced submarine is believed to be under construction. Launching ballistic missiles is extremely challenging from a technical standpoint and––based on North Korea's rapid progress in this arena––some suspect China might be helping Kim's regime develop the technology, The National Interest recently reported. Some suspect North Korea could have a fully operational SSB within the next five years or so.
The Pukkuksong-1, which is also known as the KN-11, is the North Korean regime's primary submarine-launched ballistic missile. It has a range of nearly 750 miles.
North Korea has tested an array of ballistic missiles––including short, medium, intermediate and intercontinental and submarine-launched ballistic missiles. On Tuesday, Kim's regime tested its most powerful intercontinental ballistic missile yet. The missile traveled for 50 minutes and approximately 620 miles before falling into the Sea of Japan. It also reached an altitude of roughly 2,800 miles, which is 10 times higher than the International Space Station. The supreme leader appeared to be ecstatic during the launch, based on images published by North Korea's state-run news.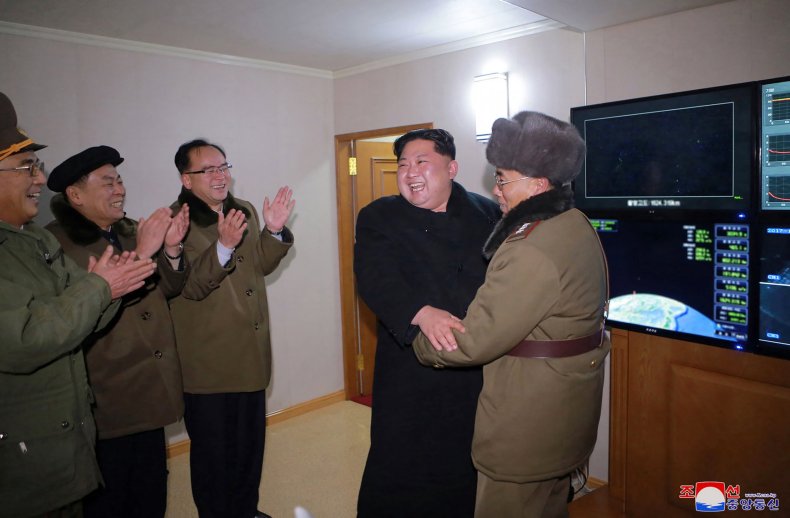 Pyongyang's long-range missile tests and pursuit of a nuclear weapon capable of reaching the mainland U.S. have led to condemnation from the international community and an ongoing war of words between Kim and President Donald Trump. The president recently placed North Korea back on the U.S. list of state sponsors of terror and U.S. Ambassador to the UN Nikki Haley warned Pyongyang on Wednesday it would be "utterly destroyed" if it went to war with America.
Despite pressure from the wider world and overtures from China––North Korea's top trading partner and most important ally––it's stubbornly refused to give up on its nuclear ambitions. North Korea recently said nuclear weapons were necessary to deter "repressive U.S. imperialism."