North Korea's 'Surprise' Missile Launch Didn't Fool U.S.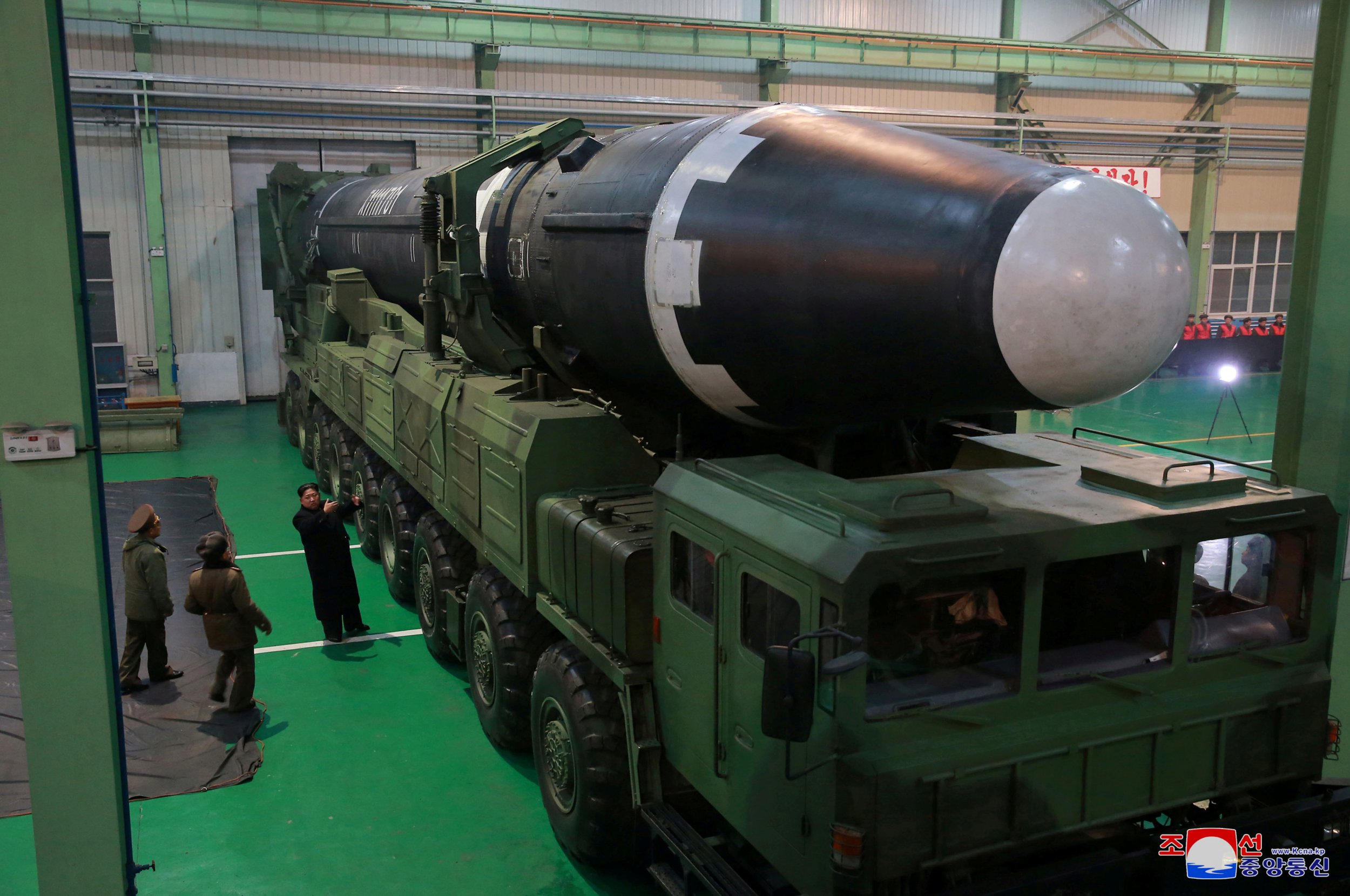 North Korea last week chose a night launch for its most powerful intercontinental ballistic missile to date, to illustrate its ability to make a sneak attack. Problem is, the U.S. knew about it days ahead of time.
U.S. military intelligence detected preparations for the missile event at least 72 hours before the launch on November 29, according to The Diplomat. A U.S. government source said officials observed North Koreans setting up the launch pad for the Hwasong-15 missile's firing table three hours before the launch and saw the missile being erected an hour later.
With its network of spy planes, satellites and drones hovering over North Korea, the U.S. demonstrated it was watching the 3 a.m. launch that North Korean state-run news agency KCNA claimed showed "the capability of making surprise launch of ICBM in any region and place any time."
The observation windows roughly matched the warning time U.S. intelligence had before North Korea's previous two missile launches more than two months ago.
Unlike earlier missile tests, for which observation stands were constructed for North Korean leader Kim Jong Un, there was a mobile trailer for him for last week's launch, suggesting the country tried to make the event more difficult to detect.
North Korea also broadened the range of its test sites this year. The site near Pyongsong where the Hwasong-15 was fired had not been used before.
The U.S. wasn't the only country with early knowledge of the launch.
Japanese government officials had North Korea's activity on their radar but decided not to release the information to the public for fear it could compromise Tokyo's relationship with allies. Japan depends heavily on the U.S. and South Korea for intelligence on North Korea.
Japanese Prime Minister Shinzo Abe said officials were fully aware of Pyongyang's missile launch movements earlier in the day and that the country's crisis management system had no problems.
While the missile was still airborne, Japan's chief cabinet secretary, Yoshihide Suga, told news outlets that it "is expected to land within our exclusive economic zone," The Asahi Shimbun reported.
Tensions between North Korea and the U.S. have heightened since the launch, with the U.S. carrying out large-scale, joint military drills with South Korea near the Korean Peninsula. Pyongyang called the largest joint drill ever conducted by the two countries, involving 230 aircraft through Friday, a "grave provocation" and warned that the region is on the "brink" of nuclear warfare.