North Port Police Installed Hidden Cameras Outside Laundrie Family Home
Florida police installed hidden cameras outside of the Laundrie family home before and after Brian went missing.
NewsNation reporter Brian Entin said that he was in the neighbor's yard doing a Twitter live about a month ago when he first saw a surveillance camera. On Friday, he spoke with North Port police, who confirmed they placed the cameras around the Laundries' house and in neighbors' yards. While some of the devices went up before 23-year-old Brian Laundrie disappeared, others were installed after.
One hidden camera was attached to a wooden structure in a neighbor's backyard that's behind the Laundries' home, installed after Brian left, and another one was placed inside a dumpster that showed the street. Footage from the cameras was live-streamed back to the police.
Entin said that he wasn't sure if there are any cameras inside the Laundries' home, but police confirmed the outdoor devices to him after he was caught looking directly into it during his live Twitter. Officers then called the neighbor to tell Entin to stop looking at it.
In another interview with North Port police, officers told the reporter that the notebook recovered near skeletal remains identified as Laundrie will be salvageable. The area where the belongings were discovered was previously underwater and investigators were unsure if they were going to be able to decipher any writing.
Law enforcement confirmed they never followed Brian in the Mustang when he went to the reserve because, at the time, it was still early in the investigation.
Police also said they believe it's purely coincidence that Chris and Roberta Laundrie located their son's belongings on Wednesday shortly after joining the search despite weeks of looking by professionals.
Their statement comes after the family's attorney, Steven Bertolino dismissed rumors that his clients planted evidence at the Myakkahatchee park.
Bertolino called the accusations "maddening," "ludicrous" and "bulls**t" during a Thursday night interview with NewsNation Prime. He also blamed protestors outside of the Laundrie home for creating a "ruckus" as his clients grieve the death of their son.
Entin said that he held off on disclosing the information about the hidden cameras but will now because Laundrie has been confirmed as dead.
The FBI discovered partial human remains near Florida's Carlton Reserve on October 20 near a backpack and notebook belonging to Laundrie but was unable to identify them at the time.
One day later, authorities said the remains were skeletal and they included a portion of a human skull. The Sarasota County Medical Examiner didn't initially expect to identify the remains on Thursday but the FBI confirmed they belonged to Laundrie using dental records.
Laundrie's remains are being sent to a forensic anthropologist for testing to determine the cause of death, with results expected to be released next week, Bertolino said Friday.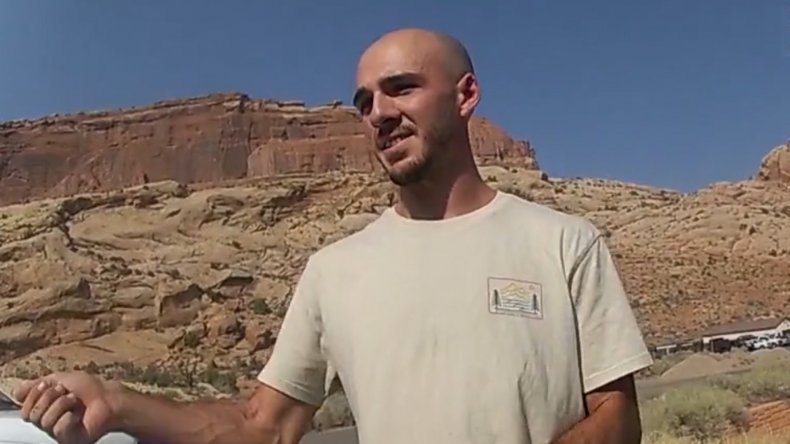 Chris and Roberta Laundrie reported their son missing on September 17 after he never returned from a hike four days earlier.
Bertolino, a friend of the Laundries for more than 25 years, said he was hired by the family after law enforcement began asking questions about the disappearance of Brian's fiancée, 22-year-old Gabby Petito.
The couple had been traveling together across the country in a van but Laundrie returned to their Florida home September 1 without her. Petito's family reported her missing 10 days later but had not communicated with the young woman since late August.
Petito's body was located in Wyoming on September 19, and the corner's office ruled her death a homicide caused by strangulation. The FBI officially named Laundrie a person of interest in Petito's murder on Wednesday after his now-identified remains were found.
Newsweek reached out to North Port police and Bertolino for comment.