Magistrates in a North Carolina County Refuse to Perform Same-Sex Marriages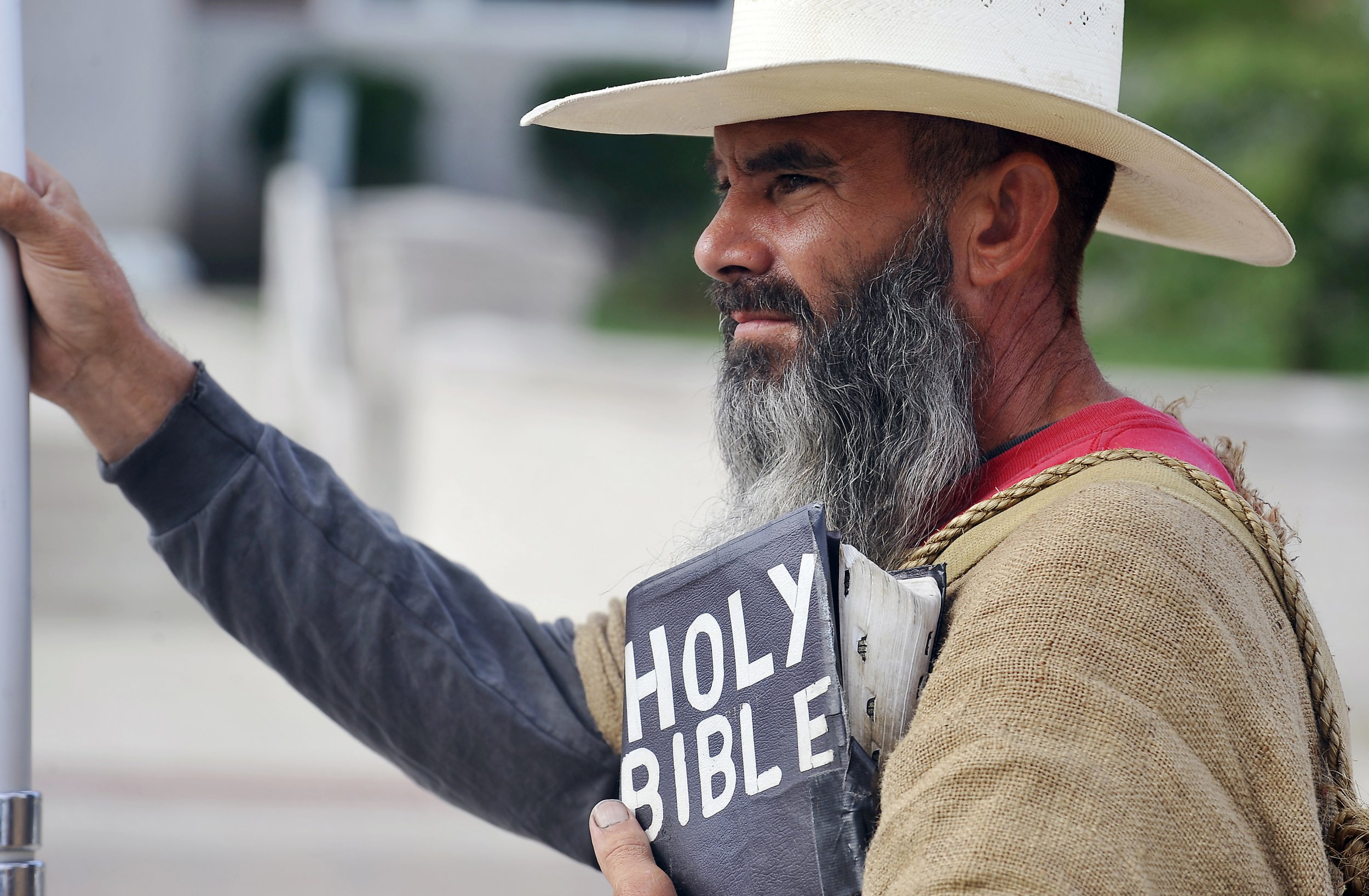 Officials in McDowell County in North Carolina are being forced to ship in magistrates from neighboring Rutherford County after all four of McDowell's magistrate judges recused themselves from performing marriages—gay, straight or otherwise. The magistrates invoked their rights not to perform marriages under the state's religious exemption law, which allows every magistrate "the right to recuse from performing all lawful marriages...based upon any sincerely held religious objection."
"Every single one has said they will opt out and won't do the marriages," Chief District Judge Randy Pool told local television station WLOS. A Rutherford County magistrate told WLOS that he and another magistrate have been driving back and forth three times a week to perform marriages in McDowell. State law requires the county to provide magistrates to perform marriages a minimum of 10 hours per week.
North Carolina passed a law in May allowing magistrates and register of deeds employees to exempt themselves from performing marriages if they have religious objections. The law does not allow state employees to opt out of gay marriages alone, but requires them to abstain from performing any marriages for at least six months.
According to the North Carolina court system's website, the four magistrates refusing to perform marriages are Thomas T. Atkinson, Jr., Hilary C. Hollifield, Chad A. Johnson and Debra H. Terrell. The McDowell County magistrate's office did not return a request for comment.
A municipal clerk in Rowan County, Kentucky, Kim Davis, was jailed last week for refusing to issue same-sex marriage licenses for religious reasons, in defiance of June's Supreme Court ruling that legalized gay marriage. North Carolina's religious exemption law makes such an outcome unlikely in McDowell County.