Two Gun Incidents Become the 46th and 47th Shootings at Schools This Year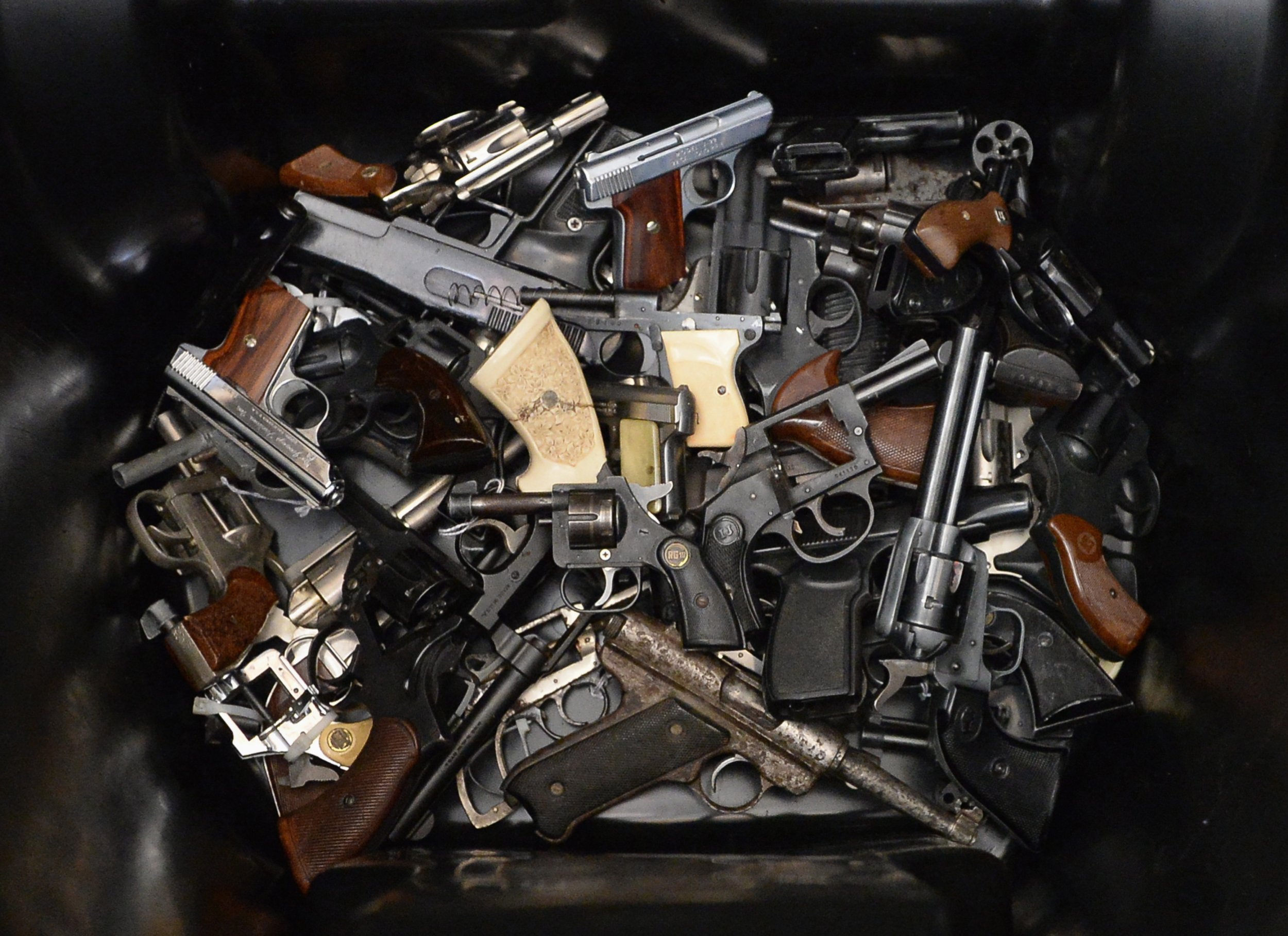 Updated | Early Friday morning, shots rang out at another American school, this time it was Northern Arizona University. A gunman killed one person and injured three others outside one of the school's halls. Just after 1 p.m. on Friday, a second shooting was reported by Texas Southern University campus property in Houston. Two are believed to have been shot, the school said in a statement.
The incidents mark the 46th and 47th school shootings in the United States this year, the latest since Chris Harper Mercer opened fire at Umpqua Community College in Roseburg, Oregon, just over a week ago. Mercer killed nine, seriously injured seven and then turned the gun on himself.
With this latest addition, there have been 143 school shootings in the United States since 2013, according to an index created by Everytown for Gun Safety and Moms Demand Action for Gun Sense in America. The advocacy groups created a map of "anytime a firearm is discharged inside a school building or on a school campus or grounds," using media reports.
By another count, there have been 318 mass shootings in the country this year, according to the Mass Shooting Tracker. "The general definition of spree murder is two or more murders committed by an offender or offenders, without a cooling-off period," Mass Shooting Tracker says of how they assemble their count.
Details of the Northern Arizona Shooting remain unclear; the gunman and victims have yet to be identified.
This story has been updated from 46 to 47 school shootings thus far in 2015, as shots were reported on Texas Southern University campus property several hours after the piece as first published on Friday morning.