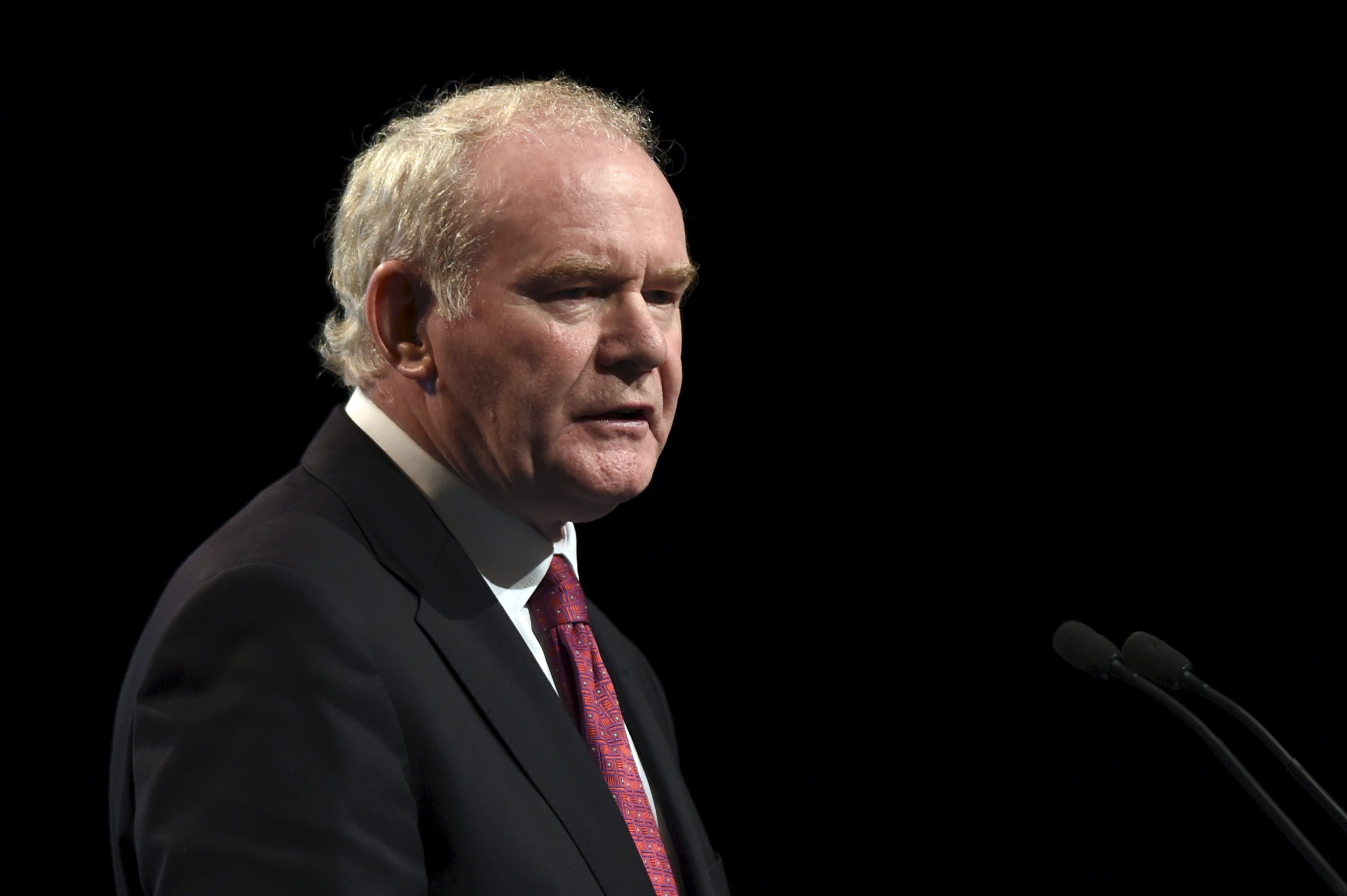 Northern Ireland's Sinn Fein Deputy First Minister Martin McGuinness has resigned over a botched energy scheme in a move likely to trigger snap elections.
The resignation comes after First Minister Arlene Foster of the Democratic Unionist Party (DUP) refused to step aside during an investigation into the Renewable Heating Incentive (RHI) scheme she set up in 2012.
The scheme aimed to encourage businesses to switch to renewable energy sources. But whistleblowers claimed it was open to abuse.
Sinn Fein leader Gerry Adams had said at the weekend that there was a conflict of interest if Foster remained in power. But Foster said Sinn Feinn was "playing a game of chicken" and refused to step down, the BBC reported.
In a resignation letter published by the Belfast Telegraph Monday, McGuinness said: "The first minister has refused to stand aside, without prejudice, pending a preliminary report from an investigation. That position is not credible or tenable."
"It is with deep regret and reluctance that I am tendering my resignation as deputy first minister with effect from 5 p.m. on Monday, January 9," he added.