Northern Ireland Faces Possible Government From London After Talks Fail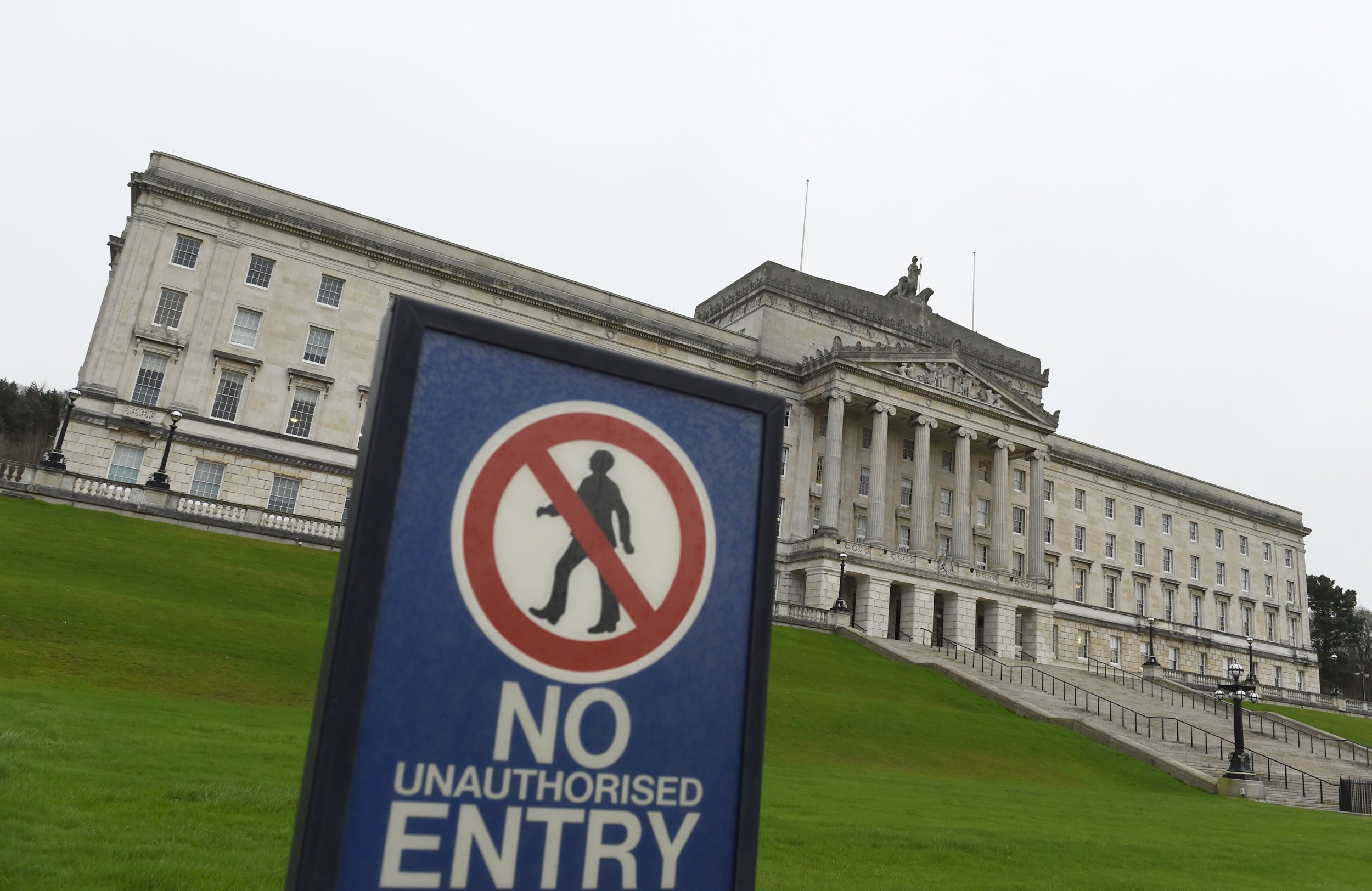 Northern Ireland faces the possibility of direct rule from London, as a crucial Monday deadline for forming a new devolved government looks likely to pass unobserved.
In January the province's power-sharing government at Stormont in Belfast collapsed when the late deputy first minister Martin McGuinness of the republican Sinn Fein party stepped down. His unionist counterpart, Arlene Foster of the Democratic Unionist Party (DUP), faced criticism over her role in a botched renewable heating scheme considered wasteful and open to exploitation.
Under the terms of the 1998 Good Friday agreement that brought peace to the region after decades of sectarian conflict between unionists and republicans, any devolved government must always include republicans and unionists sharing power. After McGuinness stepped down the administration had to be dissolved and an election followed.
In the vote, held on March 2, Sinn Fein performed well, coming out just one seat behind the historically much larger DUP. Now, the parties must form another government by the deadline of Monday at 4 p.m. local time, but Sinn Fein says it will not put forward a candidate for deputy first minister. Both parties blame the other for the breakdown in talks.
Assuming the parties miss the deadline, this puts the onus on the U.K. government at Westminster to make a decision, handing them three options:
If Northern Ireland secretary of state James Brokenshire thinks there is possibility for further progress in the talks, he can extend the deadline.
But if he decides this would offer little prospect of success, he can either call an election—the province's third in less than two years— or reinstate direct rule.
That would mean the province, self-governed on many issues since 1999 other than during some previous suspensions including one from October 2002 until May 2007, would see its affairs run once again from London.
The move would prove fractious in a country that has had just two decades of fragile peace after nearly two centuries of conflict. It could widen the political divide between republicans and unionists at a time when British security services have warned of the strength of violent dissident republican groups.
And the dispute comes just as Brexit is set to further complicate the region's politics. Northern Ireland voted to remain in the E.U. but Britain voted to leave. Many regional politicians fear Brexit could mean the return of a hard border between the province and the sovereign Republic of Ireland to the south.