Northern Ireland Teenager Takes NHS to Supreme Court in Abortion Law Row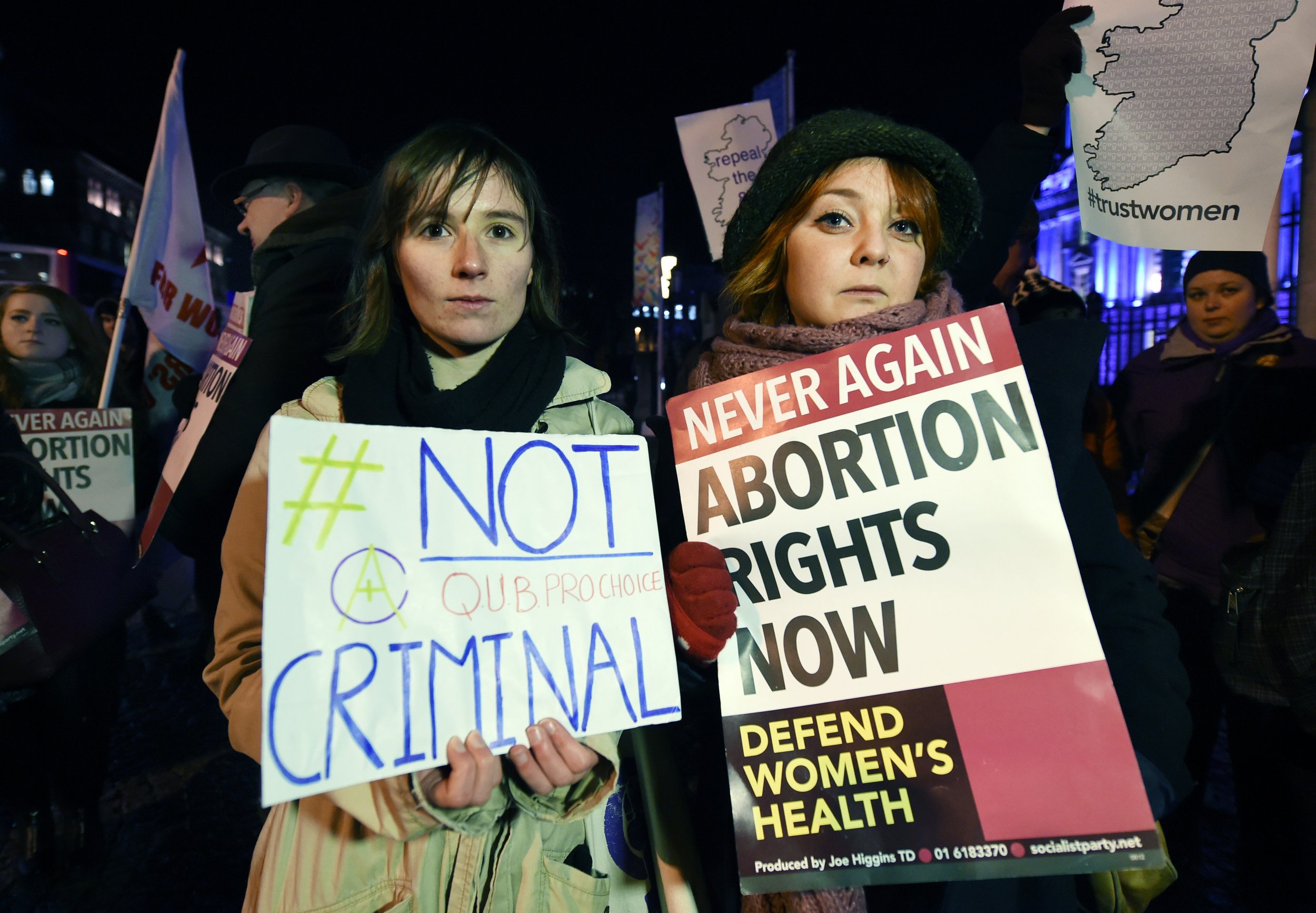 A teenager from Northern Ireland is taking the U.K.'s National Health Service (NHS) to court after abortion laws forced her to travel to England to terminate a pregnancy only for the NHS to refuse to pay for treatment.
In 2012, when the young woman, who has not been named, was 15, she and her mother traveled to Manchester in northwest England to end her pregnancy.
The travel and treatment amounted to £900 in costs, and in 2014, the mother and daughter brought a case that it should have been funded by the NHS. It was unsuccessful at the High Court and the Court of Appeal, but it will now be heard in the Supreme Court.
Abortions are illegal in Northern Ireland except under exceptional circumstances, and women have to travel to other parts of the U.K. for procedures or risk purchasing abortion pills illegally online.
The Guardian reported that Supreme Court judges are to be told Wednesday that the 15-year-old "traveled to Manchester from Northern Ireland with her mother, where she paid £600 for an abortion, on top of £300 in travel costs."
In a one-day hearing, the judges will consider arguments that a ban on NHS-funded abortions violates Articles 8 and 14 of the European Convention on Human Rights, which cover the right to private and family life as well as the right to not be discriminated against.
If the case is won, it could open the way for women from Northern Ireland to be permitted abortions on the NHS in England.
Alliance for Choice, the British Pregnancy Advisory Service (BPAS), Birthrights, the Family Planning Association (FPA) and the Abortion Support Network are all supporting the family's case.
The hearing is expected to end on Wednesday with judgment reserved for a later date.