What We Know About the Northrop Grumman Employees Mysteriously Found Dead
Two Northrop Grumman have died while at the defense company's facility in West Valley City in Utah, according to reports.
Police and firefighters arrived at the facility at 6478 W. 5400 South on Monday night.
The employees were found unconscious and received medical attention by fire department crews before being taken to a hospital, where they were pronounced dead.
West Valley Police spokesperson Roxanne Vainuku said that authorities are conducting an investigation into the incident but did not detail how the two employees died, nor what condition they were discovered in.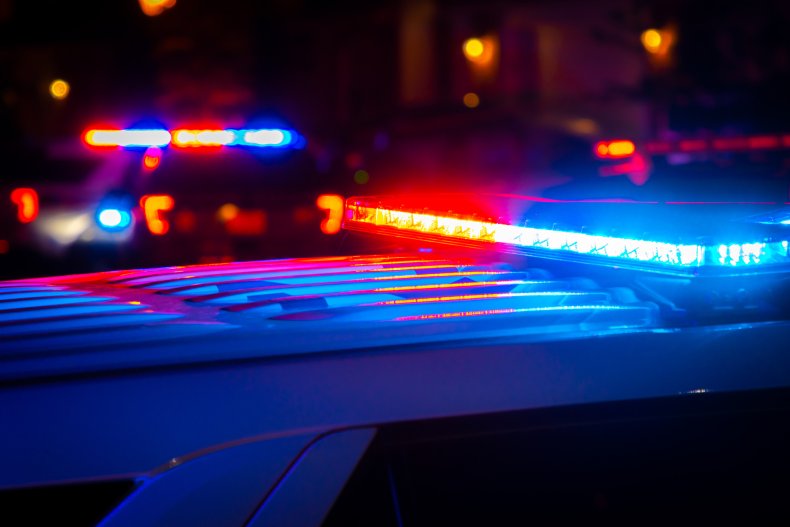 She said: "We extend our sincere condolences to the family of the employees who lost their lives, as well as to the staff of Northrop Grumman."
Northrop Grumman also released a brief statement regarding the incident.
"Family members have been notified, and we will be working with our employee assistance program for support and family services," it said.
"Our employees are our most valued part of our business and this is a tragedy that affects our entire workforce."
The statement also extended condolences to the families of the employees who had died in addition to the staff of Northrop Grumman.
A Northrop Grumman spokesperson spoke to Newsweek and confirmed the incident happened, but did not provide any further details.
The spokesperson said: "We can confirm that two employees passed away at the Bacchus facility on January 30. We are deeply saddened by this news.
"The Northrop Grumman team all shares in this grief. Out of respect for the privacy of the employees and the families, we are not releasing any further details. Grief counselors are available to support employees and family members."
Newsweek has contacted the West Valley City Police Department for comment.
In recent years, there has been an increase in workplace deaths, according to data from the Bureau of Labor Statistics.
The bureau's latest press release on December 16, 2022, highlighted the trend, detailing statistics from 2021.
"There were 5,190 fatal work injuries recorded in the United States in 2021, an 8.9 percent increase from 4,764 in 2020," the press release read.
"The fatal work injury rate was 3.6 fatalities per 100,000 full-time equivalent (FTE) workers, up from 3.4 per 100,000 FTE in 2020 and up from the 2019 pre-pandemic rate of 3.5.
"The 3.6 fatal occupational injury rate in 2021 represents the highest annual rate since 2016. A worker died every 101 minutes from a work-related injury in 2021."
The press release continued: "Suicides continued to trend down, decreasing to 236 in 2021 from 259 in 2020, an 8.9-percent decrease. Workers in transportation and material moving occupations experienced a series high of 1,523 fatal work injuries in 2021 and represent the occupational group with the highest number of fatalities.
"This is an increase of 18.8 percent from 2020.Transportation incidents remained the most frequent type of fatal event in 2021 with 1,982 fatal injuries, an increase of 11.5 percent from 2020.
"This major category accounted for 38.2 percent of all work-related fatalities for 2021."