Professor Accused of Being 'Racist Against White People' Awarded $127K Hostile Work Environment Settlement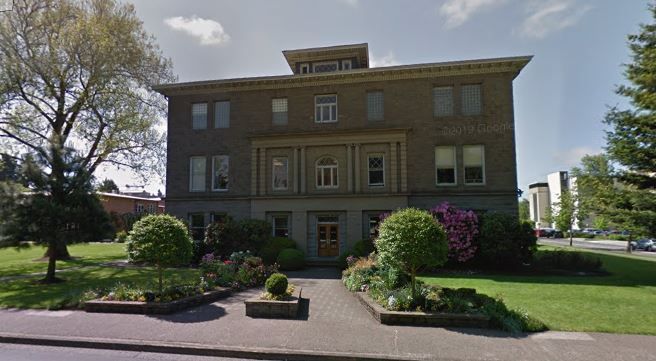 A jury dismissed three of the four claims leveled in a racial discrimination lawsuit against Northwest Christian University (NCU), but sided with the professor with regard to one of his claims and awarded him $127,000.
Johnny Lake, a former professor at Northwest Christian University, a private Christian liberal arts school in Eugene, Oregon, filed the lawsuit in April 2018 and the jury delivered its verdict on Friday. They dismissed three of Lake's claims—that he was discriminated against based on his race, retaliated against because he complained and had work conditions so intolerable it would cause a reasonable person to resign.
However, jurors agreed with Lake, who is black, on his claim that the university created a hostile work environment.
"While we respect the process of the court and deliberation of the jury, we are surprised, given the dismissal of the three claims related to the alleged racial discrimination, that the jury found in favor of Dr. Lake regarding a supposedly hostile work environment," NCU President Joseph Womack told Newsweek.
Womack added that the university and its representatives are looking into future legal possibilities.
Lake worked as an adjunct faculty member beginning in 2007, and was hired as a full-time professor in 2011. During his time at the university, the professor claimed the institution didn't adequately handle his concerns about the way he was treating, contributing to what he argued was a hostile work environment. The suit claimed these conditions persisted when administrators dismissed his claims, silenced his questions and failed to protect himself and students of color.
"A small number of white NCU students regularly accused Dr. Lake of being racist against white people, hating white people, or accusing him of being intimidating," the lawsuit claimed. "NCU's administration was noticeably silent in addressing these important concerns."
In 2017, according to the lawsuit, a white student told Lake her parents didn't want her taking his class because of his race, which he said the university failed to respond to in any way. He also alleged that he was subjected to "racially offensive or deprecating" comments in faculty or group settings.
Along with expressing concerns about his own treatment, the lawsuit said Lake advocated for students of color, who shared their own "painful experiences" with racism with the professor.
Lake initially sought $60,000 in lost damages and a maximum of $700,000 for emotional distress and suffering. His lawyer, J. Ashlee Albies, told Newsweek that Lake tried multiple times to resolve the situation with NCU outside of the courtroom through "direct reconciliation." However, she claimed the school "didn't seem interested" in that.
"But he was compelled by his faith and his character to stand up to injustice, at great risk to himself and his reputation," Albies said. "Dr. Lake is an incredible advocate for equity and justice, and ultimately, the jury affirmed his experience and his struggle, so we are pleased about that."