Northwestern University Student Killed 'Within Four Hours' of Arriving in Chicago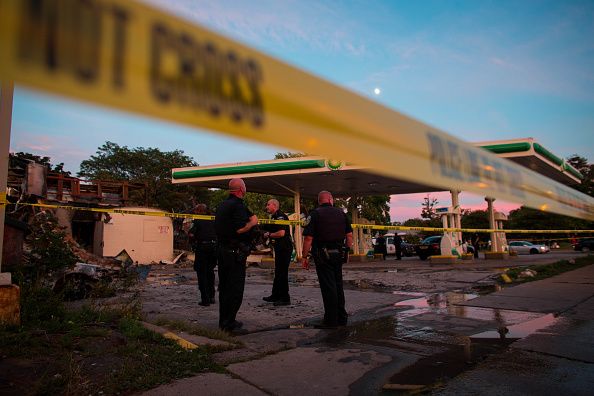 A student from Northwestern University was shot and killed by a stray bullet just four hours after he arrived in Illinois to start school, his mother and the police said.
Shane Colombo, 25, was fatally shot when he was walking home on Sunday night near Rogers Park when two men began shooting at each other, the Chicago Police Department told the Chicago Tribune. His fiance, Vincent Perez, told the publication that he was trying to figure out where Colombo was, and saw that he was at the hospital by checking Perez's location on his cellphone. A doctor called him and told him the news that Colombo had died from gun wounds.
"The doctor told me that he had shortly passed not too long ago from gunshot wounds to his abdomen," Perez told the Chicago Tribune.
The 25-year-old's mother, Tonya Colombo, told ABC News that he was buying clothes hangers the night that he was killed. She said he moved to Illinois to start school and to move into a condo with Perez.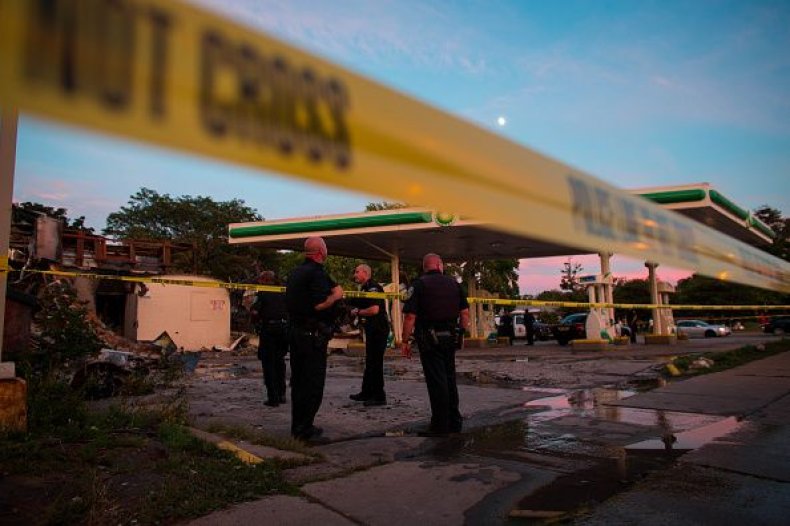 "He was a bright, beautiful, amazing son. And he was so loving," Colombo said of her son to ABC News.
Colombo told ABC News she had just put her son on a plane to Illinois from California four hours before he was shot.
"I was very concerned about him coming out here, and he was killed within four hours of being in the city, four hours of stepping off that plane," Colombo told the news station.
Colombo, a California native, earned his bachelor's degree from San Francisco University in 2016. He then spent two years at the Columbia University's Social Cognitive and Affective Neuroscience Lab and lived in New York City, ABC News reported. He had just been accepted into the psychology doctorate program at Northwestern University, the Chicago Tribune reported.
His mother told ABC News that he dreamed of becoming a doctor and had defeated lymphoma cancer at the age of 15 years old.
""He beat cancer and he pushed himself through high school after missing a year," she said. "He pushed himself through college on his own. And came to Chicago to get his Ph.D. He got a full scholarship to Northwestern. He didn't depend on me to go to school. He depended on himself," Colombo told the news station.
In a joint statement released by Northwestern University, President Morton Schapiro and Provost Jonathan Holloway said the university sends Colombo's family and friends their condolences.
"This is a terrible loss for our community, and we all feel grief and heartbreak for Shane and his loved ones. We also want to reassure our faculty, staff and students that Northwestern has no higher priority than the health and safety of our students. There is no justification for such violence," the statement read.
In an email to Newsweek, the Chicago Police Department said they are investigating the incident and are looking to identify the suspects who are believed to be involved in the homicide. Any information regarding the identity of the above individuals should be forwarded to Area North HGS Detectives McCarthy or Hurley.