Norway Helicopter Crash: 'No Survivors'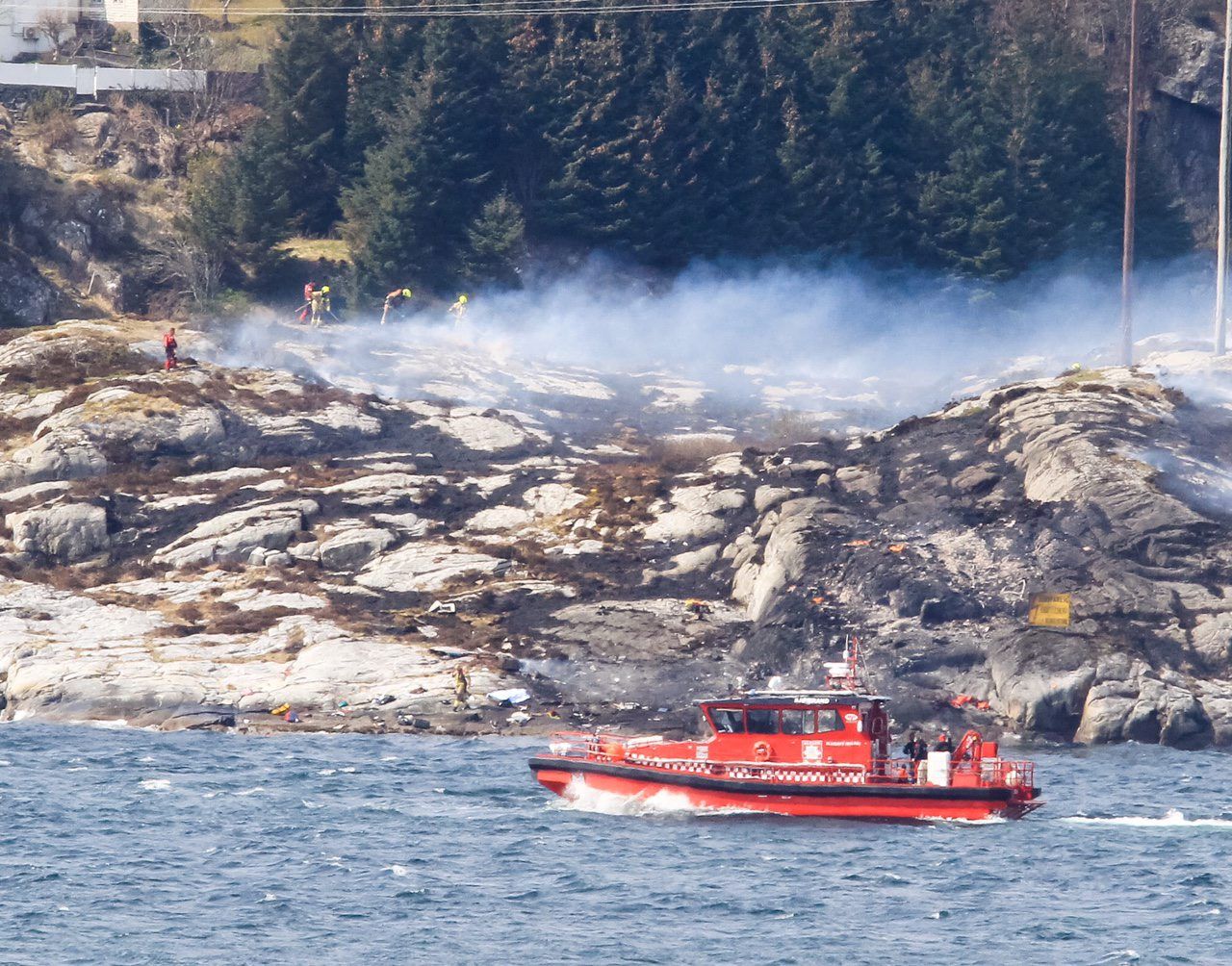 Eleven people have been found dead and two are missing after a helicopter crashed west of the Norwegian city of Bergen with 13 on board, rescuers say.
Photos from the scene show thick smoke coming from an area of rocky islets. Rescuers said there are "no signs of survivors."
The helicopter, a Eurocopter 225 that was flying from Gullfaks oil field to Bergen, a centre for the North Sea oil and gas industry, was "totally destroyed." It came down near the small island of Turoey, just west of the village of Solsvik, according to reports.
Police spokesman Morten Kronen said a major rescue operation was under way, which included firefighters, divers and medical workers.
A search for the remaining two passengers was ongoing, a spokesman from the Rescue Coordination Centre for Southern Norway told NRK, adding that among the 13 passengers were one British and one Italian national. The others were Norwegian.
Eyewitnesses reported seeing the helicopter's rotor blade come loose and shear off.
"There was an explosion and a very peculiar engine sound, so I looked out the window. I saw the helicopter falling quickly into the sea. Then I saw a big explosion," a local resident told newspaper Bergensavisen.