Norway Killer Anders Breivik Gives Nazi Salute in Court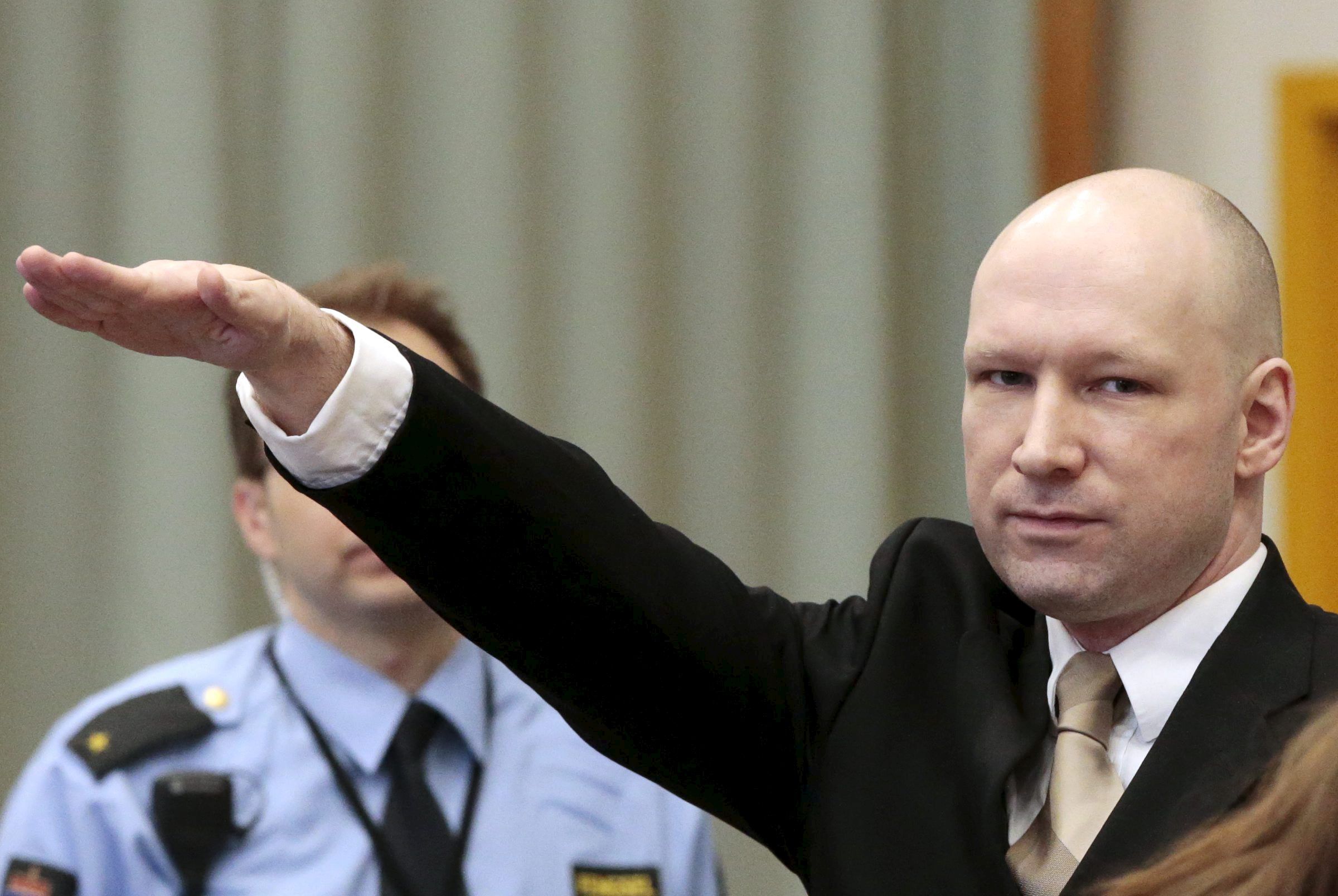 Norwegian mass murderer Anders Behring Breivik gave a Nazi salute in court on Tuesday in protest of the decision to hold him in isolation, the Guardian reports.
Breivik killed 77 people in two attacks - a bombing in central Oslo and a mass shooting at Norway's Labour party's Youth camp on the island of Utøya in 2011. He was sentenced to 21 years in prison the following year.
Now, however, Breivik is suing the Norwegian state for keeping him in isolation for five years, in conditions he has compared to "torture". Breivik, is accusing the Norwegian government of breaching his right to a "private and family life" and "correspondence", as well as breaching a ban on "inhuman or degrading treatment or punishment".
Breivik's lawyer has claimed that his client is suffering "clear damage" from his detention, however Norwegian doctors who monitor Breivik told public broadcaster NRK that he is not suffering from the conditions he is kept in. They will be called on to give their testimony as part of the case soon.