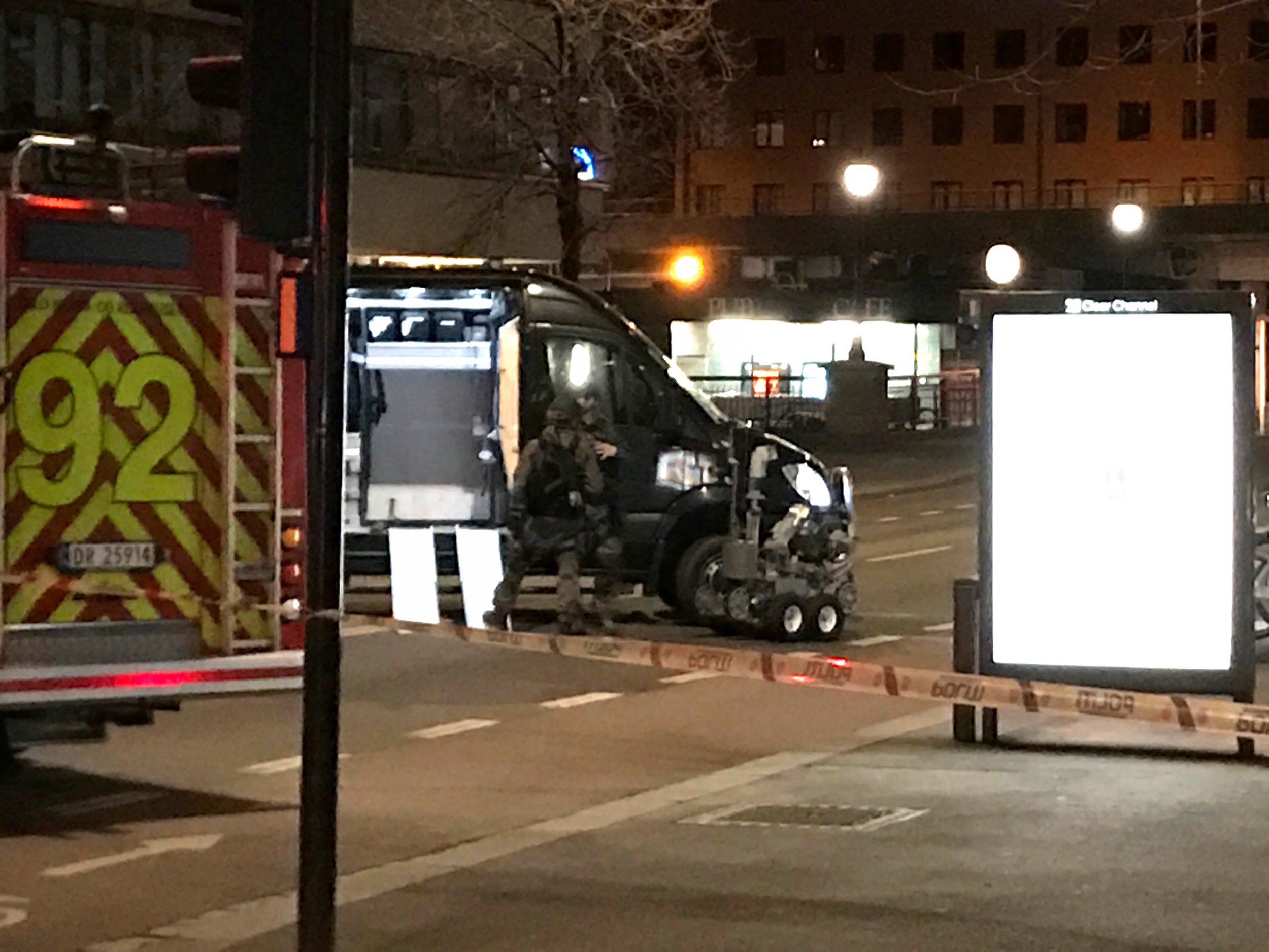 Norwegian police raised the country's security threat level following the discovery of an explosive device in central Oslo late on Saturday.
A 17-year-old Russian citizen, who had lived in Norway since 2010 and had applied for asylum, was a suspect in the case and was in custody, police said on Sunday, after they set off a controlled explosion of a "bomb-like device" on Saturday night.
The suspect has denied any guilt, his lawyer told tabloid Verdens Gang.
The risk of an attack taking place in Norway has been raised to "probable" from "possible," Benedicte Bjoernland, head of the police security service (PST), told a news conference, adding that the new threat level will be in place for two months.
It remained unclear if the 17-year-old had acted on his own, she said, or whether or not he had intentions of carrying out an attack.
"But it's likely that the attacks during the last year in France, Germany, Britain, Russia and Sweden are having a contagious effect also in Norway, impacting people with extreme Islamist sympathies," Bjoernland added.
The police bomb squad said the device found in Oslo was about 30 cm (1 ft) across and had appeared capable of causing only a limited amount of damage.
Police in the Nordic region have been on heightened alert after a truck ploughed into a crowd in the Swedish capital Stockholm on Friday, killing four and injuring 15 in what investigators said appeared to be a terror attack by an IS sympathizer.
In 2011, right-wing extremist Anders Behring Breivik set off a car bomb in Oslo that killed eight people and destroyed Norway's government headquarters, before going on a shooting rampage, killing 69 people at nearby Utoeya island.