Norway Plans The World's First Ship Tunnel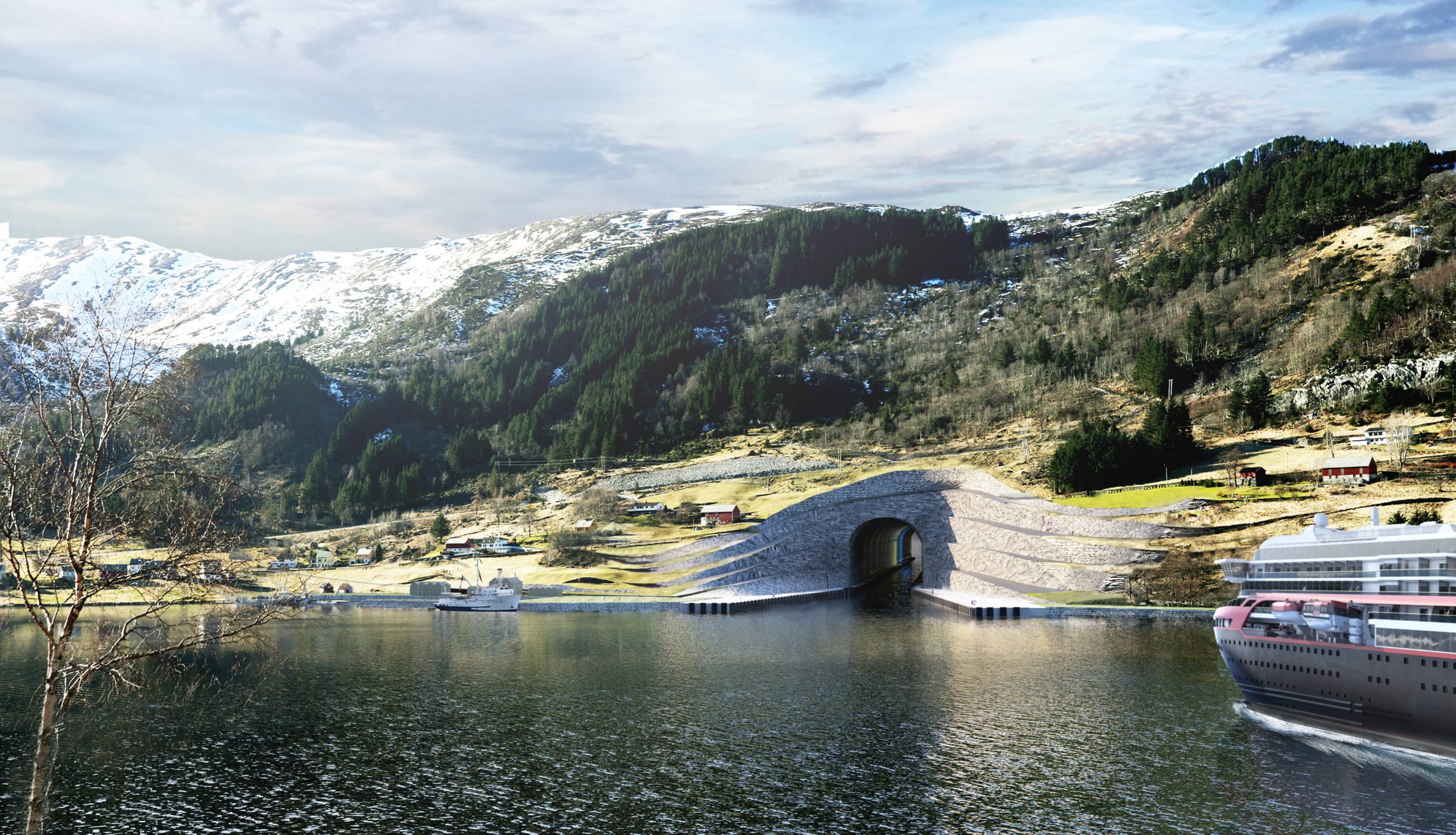 A coastal agency in Norway is planning to build the world's first commercial ship tunnel to allow safer passage for vessels around a dangerous peninsula.
The mile-long Stad Ship Tunnel would allow boats to bypass the Stad peninsula on the western coast of the country, with the Norwegian government setting aside $118 million for its construction.
Plans put forward by the Norwegian Coastal Administration detail a tunnel measuring 40 yards high and 29 yards wide, meaning Norwegian Hurtigruten cruise ships could pass through.
There are no outlying islands protecting the peninsula from rough seas, meaning Stad is one of the most dangerous stretches of Norwegian coast. There have been dozens of deaths in the area and proposals for a tunnel first appeared in 1874 in the Nordre Bergenhus Amtstidende newspaper.
"The aim of this project is to allow ships to navigate more safely through Stad," the coastal agency stated. "If the project is realised, the Stad Ship Tunnel would be the world's first full-scale ship tunnel of this size.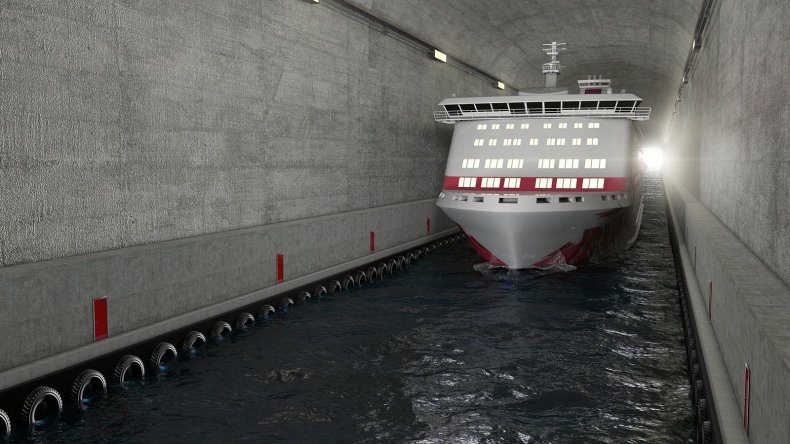 The construction of the tunnel would involve blasting through 7.5 million tons of rock using underground drilling rigs and pallet rigs. This could take up to four years to complete.
Feasibility tests conducted by the Norwegian Coastal Administration are set to be completed later this year.