Norway's Prime Minister Caught Playing Pokemon Go During Debate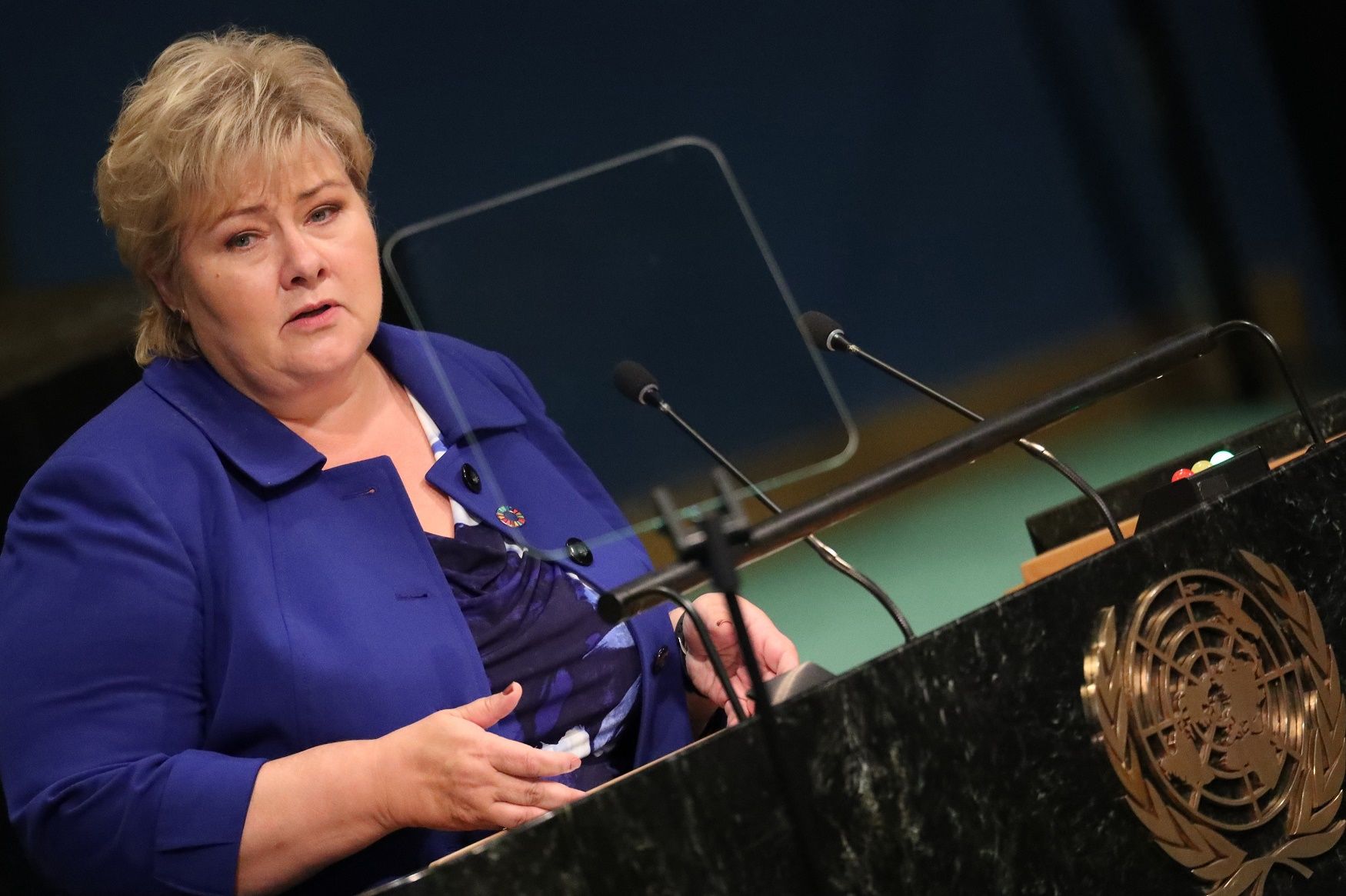 Norway's prime minister has become the second high-profile politician in the country to be caught playing Pokemon Go while on the job.
Erna Solberg was pictured playing the popular smartphone game during a debate in the Storting parliament building Tuesday, October 4.
Solberg's indiscretion follows Trine Skei Grande, Norway's Liberal Party leader, being pictured playing the game during a defense committee hearing in August.
Coincidentally, it was while Grande was talking Tuesday that Solberg was seen playing Pokemon Go.
Grande subsequently tweeted: "She heard what I said, we ladies can do two things at the same time you know."
Solberg stated that she thought Grande would not mind, telling Norway's TV2: "I think that Trine will like that I opened the game while she was at the pulpit."
The game—which uses a device's location to allow players to find and capture Pokemon characters in various places—became an internet sensation earlier this year after it overtook other popular apps like Tinder in terms of smartphone downloads.
"It's not just on installs where Pokemon Go is killing it," Joseph Schwartz, a digital analyst at SimilarWeb, said at the time. "On app engagement as well, the app's usage has been unbelievably high.
"Over 60 percent of those who have downloaded the app in the U.S. are using it daily, meaning around 3 percent of the entire U.S. Android population are users of the app."