Cruise Ship Passengers Stranded After They Turn Up To the Dock To Find Vessel Had Already Left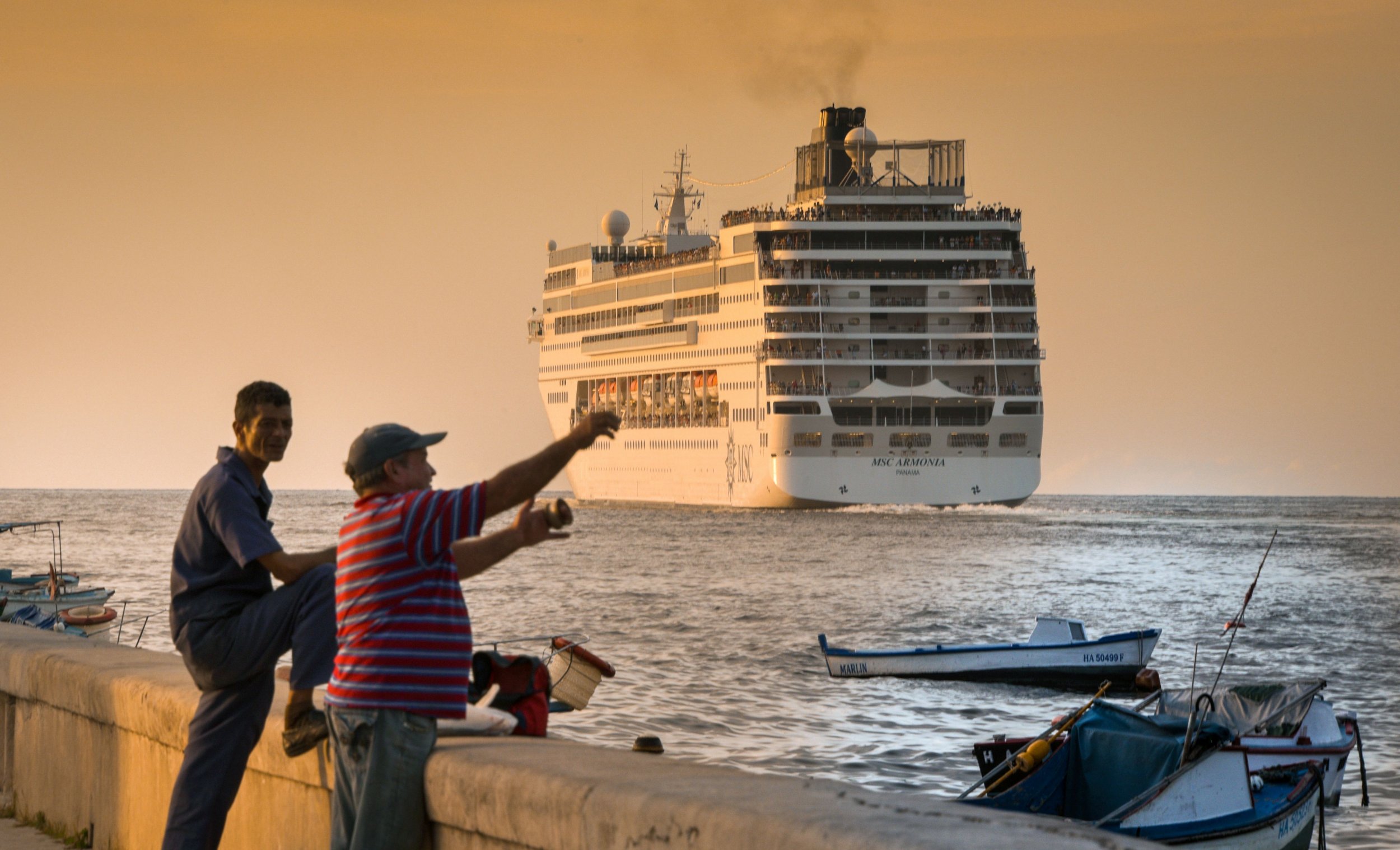 Two cruise ship passengers are seeking compensation after they turned up to the dock after a day of sightseeing in Havana only to find their vessel had departed.
U.S. tourist Kevin Rohrer had been walking around the Cuban capital on April 25 this year with his girlfriend and returned at 3.30 p.m. for what they thought was a 5 p.m. departure, as their itinerary had stated.
But the pair did not realize that the Norwegian Cruise Line vessel Norwegian Sky had changed its departure time to three hours earlier. By the time they had turned up at the dock, the ship had gone.
They managed to buy two seats on a flight home but were devastated their four-day cruise journey had ended prematurely.
"It was a frightening situation. We were devastated," Rohrer said .
"We exchanged money and we took a taxi to the airport. American Airlines told us they wouldn't take a credit card and quoted us 472 pesos (US $646). We didn't have that much money," News.com.au reported.
Rohrer told Michelle Couch-Friedman, from the consumer rights group Elliott Advocacy, which is lobbying on his behalf, that they later found out Norwegian Cruise Lines had changed the departure time but "made no effort to inform travelers of this change".
A copy of his cruise itinerary, booked through a third party, states that Norwegian Sky would leave Havana at 5 p.m that day.
But the company said it had changed the itinerary and notified passengers in the daily newsletter which Rohrer said he did not have the chance to read.
"I provided that figure showing the time of 'all aboard' news flyer that was sent to our cabin while we ate breakfast on the boat the third day (second day for Cuba)," he said.
"But I didn't get to read it at the time of discovery...I had folded that flyer and put it in my pocket during our disembarkment from the ship. I read that flyer while waiting for a flight out of Cuba."
In a statement Norwegian said that the company had notified guests of the time change more than a month before the Havana stop, and circulated it on their e-documents.
The statement said: "Additionally, the day before calling into Havana, the Cruise Director announced the new time repeatedly throughout the day and additional signage was placed on the gangway for all those disembarking to see."
It said that its terms and conditions state that the shipboard time may differ from the port of call and it is the guest's responsibility to follow the shipboard time and pay all expenses incurred to rejoin the ship, The Express reported.
Couch-Friedman said: "In the end, it's the travelers's responsibility to know when to be back on-board that ship. If you miss your cruise home, unfortunately, there's no one to turn to for a refund or reimbursement."