Cruise Ship Passengers and Crew Injured After Extreme Wind Tilts Ship: 'Thought It Was the End of Our Lives'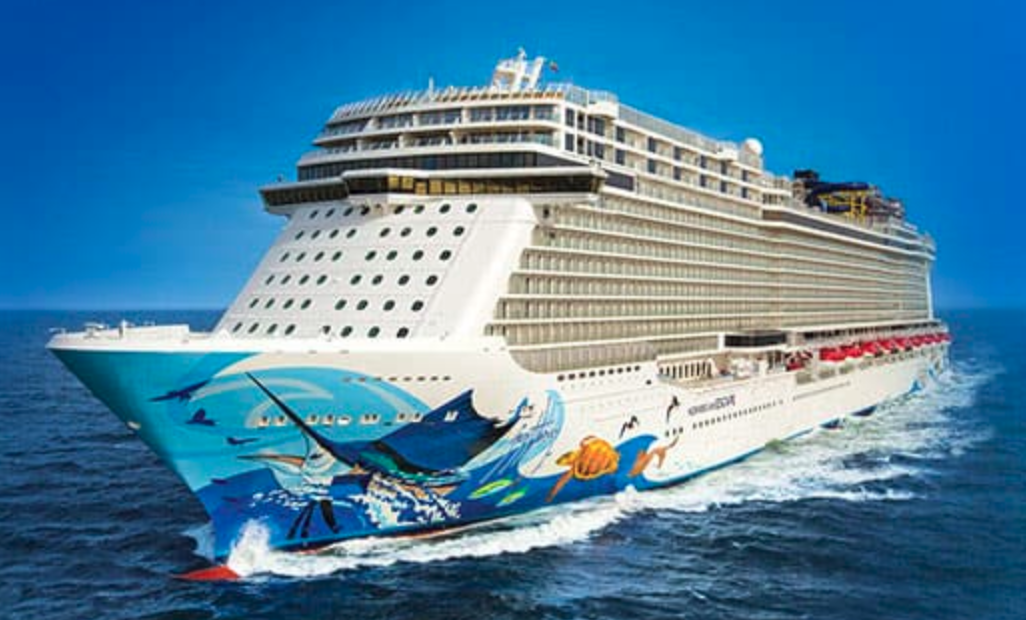 The Norwegian Cruise Line (NCL) has confirmed guests and crew were injured over the weekend after the vessel Escape faced unexpected winds and tilted.
Tod Goodyear, a spokesman for the Brevard County Sheriff's Office, told Spectrum News 13 that the 4,266-passenger capacity Escape had encountered a "weather incident." Names of those involved and details of the injuries were not released by cruise line officials.
Addressing the incident on its Twitter profile yesterday, NCL wrote that the Escape had not been damaged and the journey will continue as normal for all passengers onboard.
It said: "Just before midnight on Sunday, March 3, Norwegian Escape encountered unexpected weather in the form of a sudden, extreme gust of wind, estimated at 100 knots, which resulted in the ship heeling to the port side. Several injuries were reported and those guests and crew received immediate attention or are being treated by the ship's medical staff."
"There was no damage to the ship; she remains fully operational and continues her scheduled itinerary. She is currently headed to Port Canaveral for an anticipated early arrival on March 5. Neither the current itinerary, nor the next sailing are expected to be impacted," it added.
The statement was posted in response to comments online from passengers speaking out about the incident. In nautical terms, heeling means tilting or leaning to one side.
"The scariest sh** just happened on this cruise. Chairs, tables, glass, people went flying to one side of the ship," one person wrote on Twitter, tagging the NCL account. Another user, Michael Patterson, posted images showing scenes of destruction. "The Cruise Norwegian Escape was hit be a 100+ knot gust last night. The ship tilted and damage was everywhere. Crazy!" he wrote.
On Facebook, Junmar Baena Beltrano uploaded images showing smashed glass and passengers scrambling following the ship leaning. "Thought it was the end of our lives," he wrote.
Describing the experience, passenger Patrick Lapointe noted online yesterday: "We're really freaked out, but now fine. There's no exaggeration on statements and pictures posted online. Ship was like at 45 degrees angle...freaked out everyone...but they said it was normal."
According to Cruise Law News, Escape left New York on Sunday and will stop in Port Canaveral in Florida today. It will head to the Bahamas for March 7 and return to New York on March 10.