Shocked Cruise Ship Passenger Booted Off Vessel in Middle of Trip After Argument With Crew: 'I Was Like Public Enemy Number One'
A man has criticized Norwegian Cruise Line after he was booted from a vessel early following an altercation with staff about an entertainment booking.
Robert Gaines told NBC Miami he was with his wife Esther aboard the Norwegian Breakaway last month when the incident occurred. The pair had been on a seven night cruise from the U.S. to the British Virgin Islands and the Bahamas but were forced to leave the ship in Tortola.
Gaines, who said he and his wife had been loyal customers of the company for years, has been demanding answers from the firm—but he also admitted to the South Florida news outlet that he had an argument with a crew member just one day before their removal.
The disagreement was sparked, he said, after staff claimed they did not have his booking for the night's entertainment—a show in the cruise liner's theater called Burn the Floor.
"I said 'listen you idiot, I am telling you right now that my family is in the show. Why are you keeping me out of the show?'" the husband told NBC Miami in an on-air interview. "They were calling security and I may have made a comment that said 'you better get more than a couple because I'm a big guy.' I said that because they were really scaring me."
The couple said the fight never became physical but a security guard later turned up at their cabin to inform them the decision had been made by the ship's captain to remove them.
"I was like public enemy number one," Gaines said. The husband said he wanted access to the captain's notes about the altercation. "Prove it to me what I did," he told NBC Miami.
But it may be bad news for the frustrated customer, as Norwegian Cruise Line told Yahoo Lifestyle the company takes a strict view on suspected aggressive behavior.
It said: "We do not take kindly to anyone who behaves badly by disparaging others or creating an environment which erodes the experience we are providing for our guests and crew.
The statement continued: "As such, we have a zero-tolerance policy aboard our fleet when it comes to inappropriate or discourteous behavior. Guests are advised of this in our Guest Conduct Policy, which is agreed to by all guests upon payment of the cruise fare.
"Any guest that violates these policies is subject to removal from the ship by order of the captain and is responsible for all travel arrangement expenses incurred. All travel companions of a removed guest remain in good standing and receive the exceptional service for which our crew members are recognized... we do not take the removal of guests from ships lightly."
The Guest Conduct Policy, which is published online, confirms it is against company policy to use "verbally abusive or offensive language" towards other guests and members of staff. Penalties include being removed from the cruise ship at next port-of-call.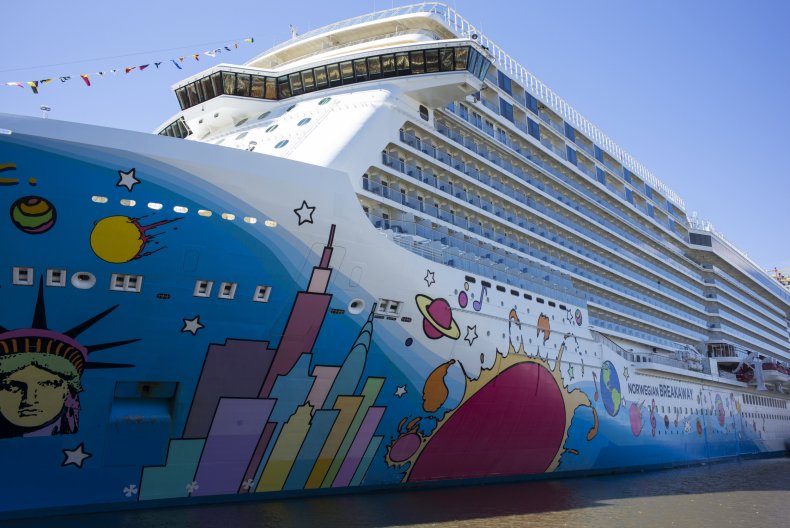 Shocked Cruise Ship Passenger Booted Off Vessel in Middle of Trip After Argument With Crew: 'I Was Like Public Enemy Number One' | News