Norwegian Cruise Ship Hits Land in Bermuda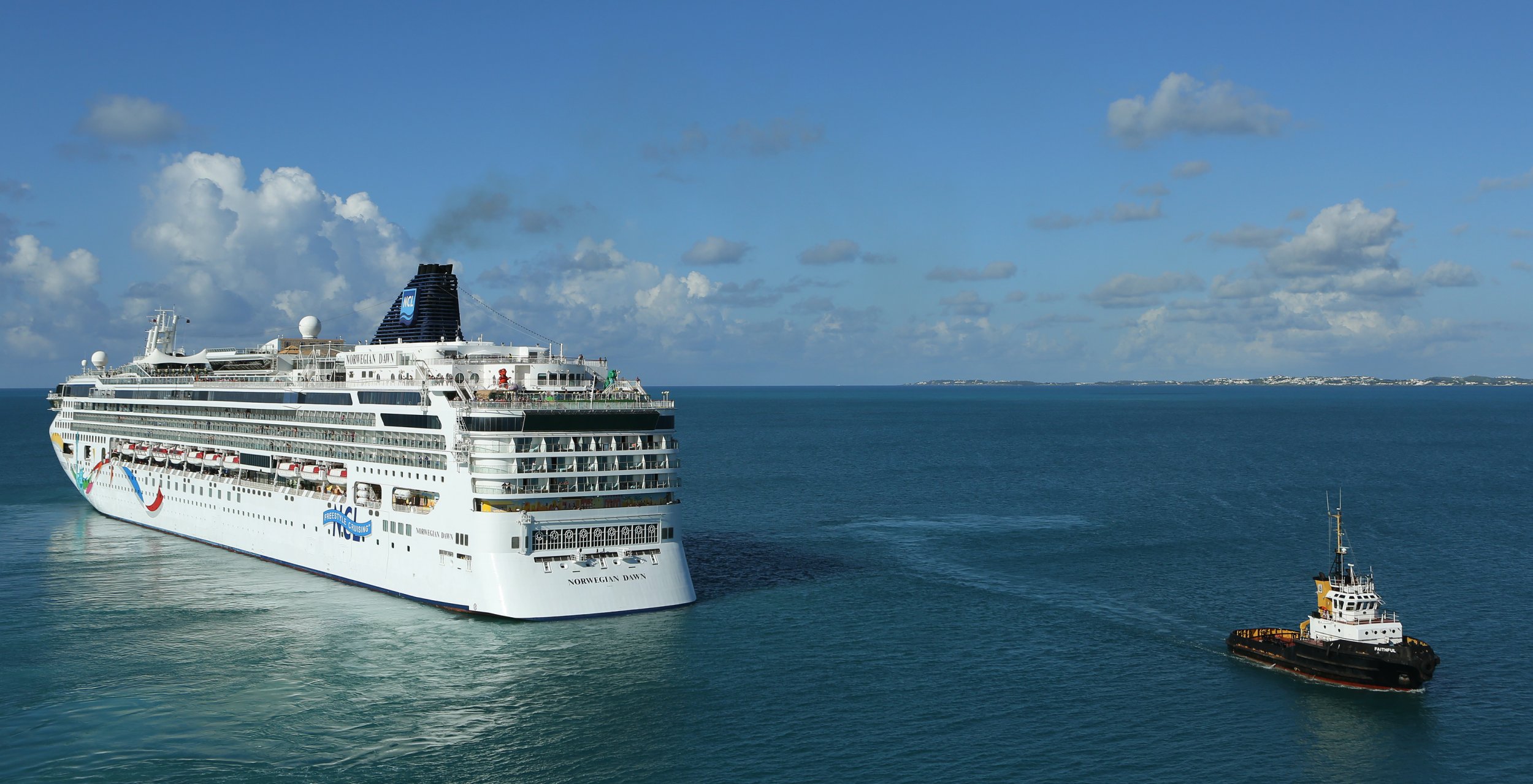 A cruise ship hit land in Bermuda Tuesday evening. While the incident may have shaken those on board, no one was injured, and the ship was not severely damaged. The vessel didn't take on any water, nor did it appear at risk of doing so.
Rachel Hansen, a passenger on board, said it appeared as though the ship hit a coral reef. The ship stopped moving after impact.
The Norwegian Dawn, carrying 2,675 passengers and 1,062 crew members, was traveling from Boston to Bermuda.
"Norwegian Dawn temporarily lost power as the ship was departing King's Wharf, Bermuda. The ship's propulsion was affected, and, at which time, the vessel made contact with the channel bed. All guests and crew are safe," Norwegian Cruise Line spokeswoman Vanessa Picariello told CNN.
The ship will undergo an inspection and will likely return to Boston afterward. At high tide, the ship was able to float and move away from the ground to be anchored. According to Hansen, a tugboat helped pull the ship away from land.