Norwegian Health Organization Uses Hitler, Gaddafi and Kim Jong Il Teddy Bears to Raise Awareness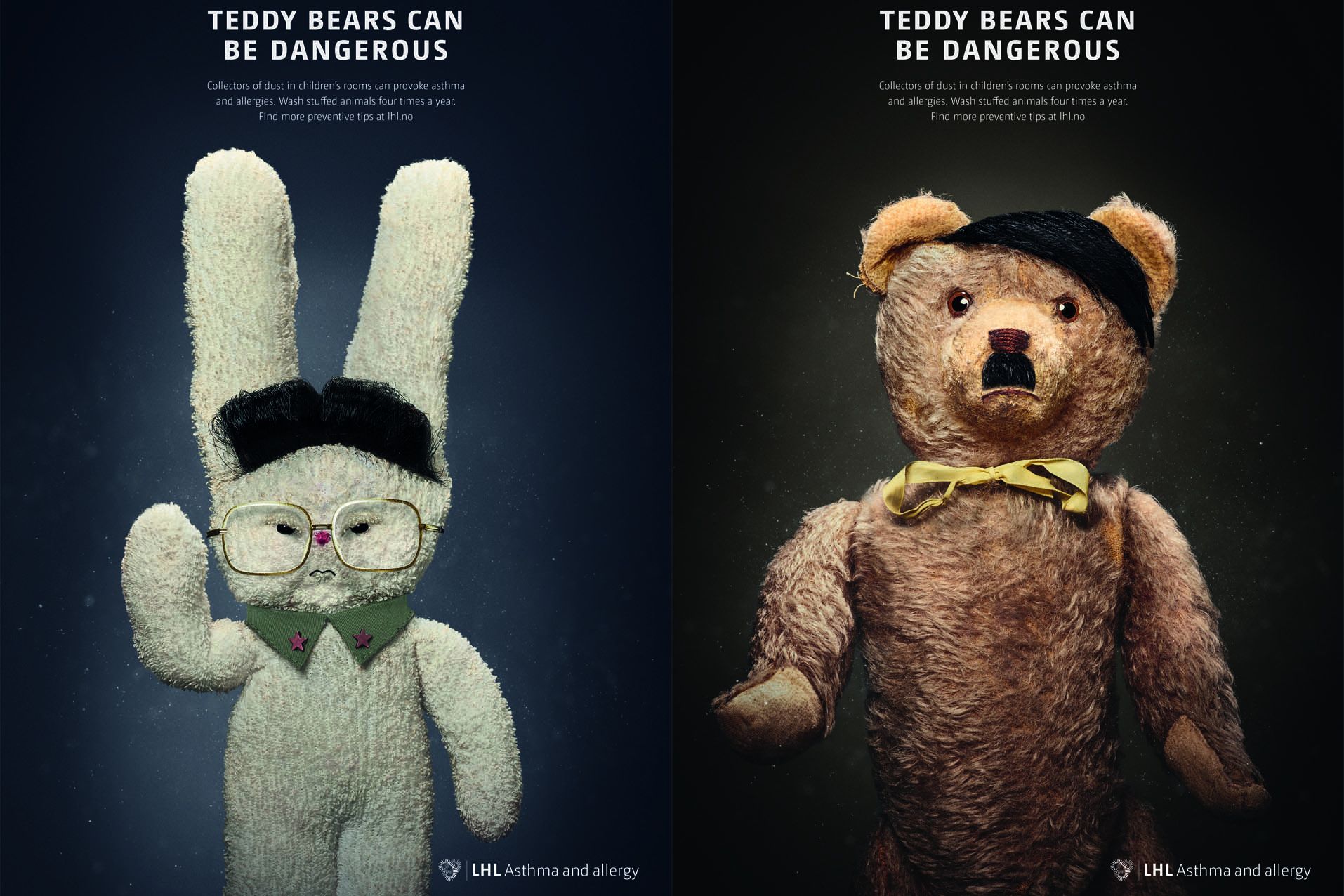 Forget monsters underneath the bed, there's another threat lurking in your child's bedroom: the teddy bear.
A health organization in Norway launched a controversial campaign this month to make parents aware of potential dangers in children's bedrooms—by dressing teddy bears as famous dictators, such as Nazi leader Adolf Hitler, Libyan leader Muammar Gaddafi and North Korea's Kim Jong Il.
According to the group, called LHL Asthma and Allergies (LHL), the cuddly companion contains dust harmful to children's health. Through the campaign, called Teddy Bears Can Be Dangerous , LHL hopes that parents will wash their children's teddy bears no less than four times per year, and wash their bedding at a high temperature in order to reduce the risk of asthma and allergies.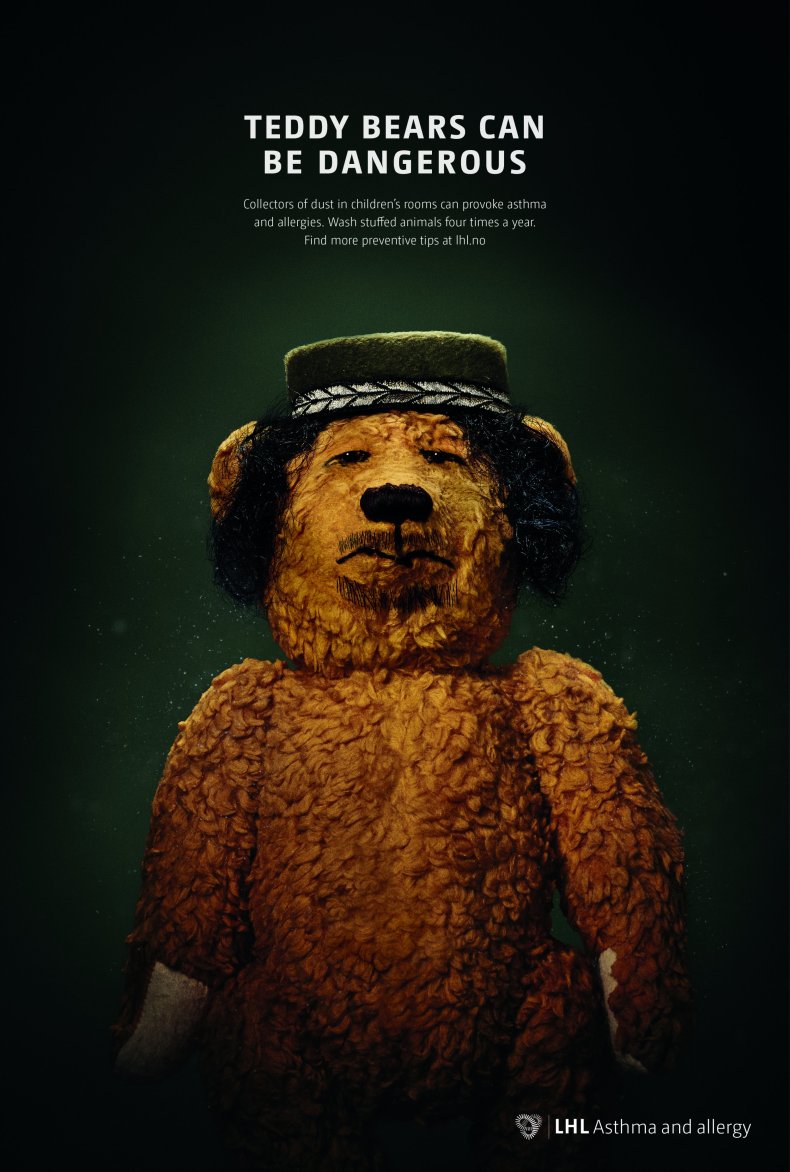 "While dust isn't the only cause of asthma," LHL's General Secretary Trond Solvang tells Newsweek, "something simple such as washing a teddy bear will reduce the chances of a child developing asthma by a large proportion."
Solvang defended the controversial bears. "Admittedly, it was a dangerous and scary campaign to start, but we have had a positive response from parents acknowledging that this is an important issue."
The campaign, which launched on January 11, isn't without detractors. President of the Jewish Community of Oslo, Ervin Kohn, told Norwegian daily Dagbladet on January 12 that he is concerned the campaign could create revisionism. "Hitler was a mass murderer and he doesn't deserve this kind of attention," Kohn said. "I'm worried that Hitler can be made to seem less dangerous when he's used in such a way."
According to LHL, the number of children with asthma and allergies in Norway has increased four-fold since the 1970s and today more than 20 percent of children under the age of 10 are affected.
In a Facebook post on January 22, LHL warned that all cuddly toys have the potential to cause asthma.