Norwegian Police Advertise Lost and Found Bag of Drugs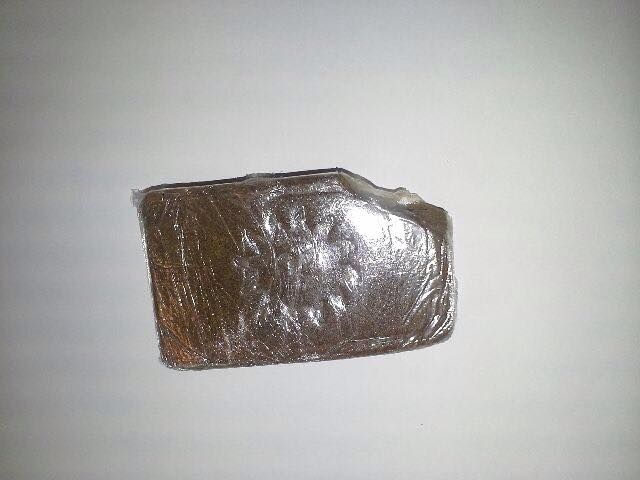 While Norwegian police are famous for being among the least trigger-happy forces, their law enforcement methods appear to have reached a new level of tolerance. Officers for the central Norwegian islands of Hitra and Froya posted a lost-and-found notice on Facebook this week wondering if anyone had mislaid a bag of hashish.
"Is anyone missing some hashish?" the post reads, accompanied by a photo of what appears to be a lump of cannabis wrapped in a clear film. The post explains that locals in the town of Fillan, about 350 miles north of the capital Oslo, turned in the item and its owners can now come and claim it.
The police said they had a closer look at the contents and confirmed the "brown lump" was in fact 90 grams of hashish, with an estimated street value of 9,000 Norwegian kroner (approximately $1,000.)
"This is quite a lot of money, so whoever lost their hashish can just contact the constabulary in Hitra," the message reads.
The message appears to have been meant as a tongue-in-cheek post, possibly prodding any particularly naive drug dealers to turn themselves in unwittingly. Cultivation, possession and use of cannabis are criminal offences in Norway.
Anyone found in possession of more than five grams of cannabis is likely to be prosecuted, according to the European Monitoring Center for Drugs and Drug Addiction. Repeat offenders caught in possession of smaller quantities could also be prosecuted.
Predictably, commenters on the Facebook page have been posting in droves to post. It has gathered almost 11,000 likesmore than five times the likes of the page itself.
"Is it possible to collect it anonymously?" one commenter writes."[I'm] asking for a friend."
Another is slightly more direct: "Hey, if it is legal to have it, it's mine! If it is illegal, I have never seen it before."
A third reader imagines the reply of the Norwegian police to the eager commenters, writing "we offer a three months stay at a private room with shower, three meals of the day and a wide selection of reading material from our library."
"The windows are secured from the outside so no one comes in," she adds.
The Norwegian Ministry of Justice and Public Security was not immediately available to comment on whether anyone had tried claiming the bag.