Norwegian Youth Camp Reopens Four Years After Massacre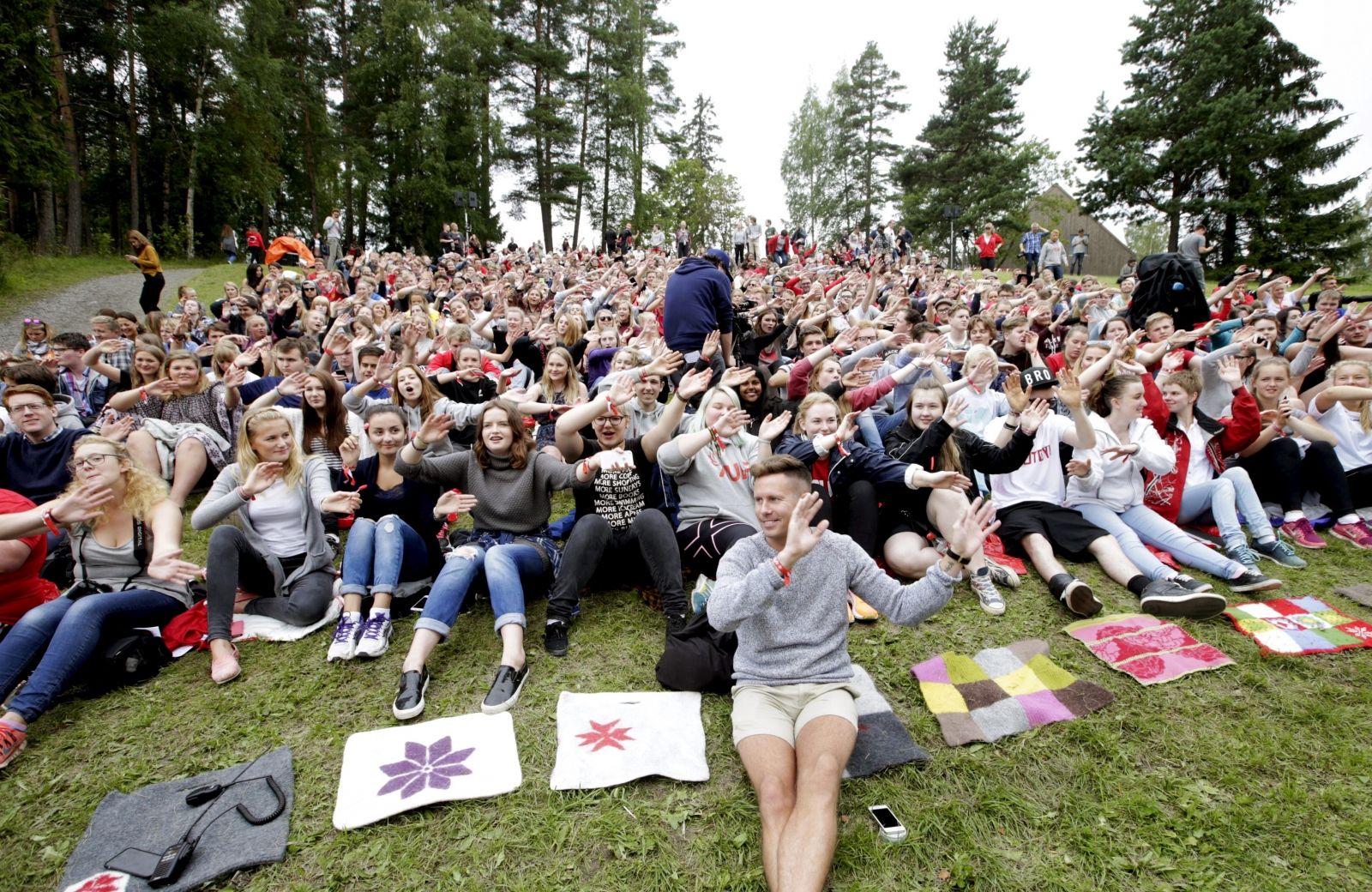 Norwegian teenagers returned to Utya island Friday for the first time since Right-wing fanatic Anders Behring Breivik shot and killed 69 people there four years ago.
A record 1,000-plus youths have registered to attend three days of political seminars as the Labor Party's youth camp, 25 miles northwest of Oslo, opens for the first time since the 2011 massacre.
On July 22, 2011, Breivik—a self-identified Christian conservative Norwegian—exploded a car bomb outside government buildings in Oslo before journeying to Utya dressed as a police officer. There, he killed dozens of the students at random. Officials later said that Breivik had written a post on Swedish neo-Nazi forum Nordisk explaining that he was trying to "save Norway and Europe from cultural Marxism and a Muslim takeover."
Mani Hussani, the leader of the Norwegian Labor Youth (AUF), said in his welcome address to the camp: "We are here. We have returned home." Still, despite the positivity, precautions have been taken on the island: armed police are present and two guard boats have been deployed, according to AFP.
"Utya will always be the place where we will remember those we lost, but reclaiming Utya for the summer camp is about not letting the dark history overshadow the light," Hussani told reporters who had come to the camp Wednesday, ahead of its official opening.
Some changes have been made to the grounds since its closure. Many of the buildings on the island have been renovated and refurbished, like the cafeteria—where 13 people were killed—which has been rebuilt, according to the AP. A memorial steel ring engraved with 60 of the 69 names of those killed, entitled "The Clearing," hangs in the woods, though nine of the families did not want the names of their children to appear.
NATO Secretary General Jens Stoltenberg, who served Norway's prime minister in 2011 when the massacre occurred, took a private visit to the camp on Thursday. He tweeted Friday:
Breivik is currently serving a 21-year sentence in solitary confinement, which can be extended if he is still considered a danger to society. He was convicted of terrorism and premeditated murder in August 2012 after admitting to 77 murders, but refused to plead guilty as he said the attacks were necessary to halt the "Islamization" of Norway.