Review: Matthew McConaughey Can't Quite Make 'Gold' Glitter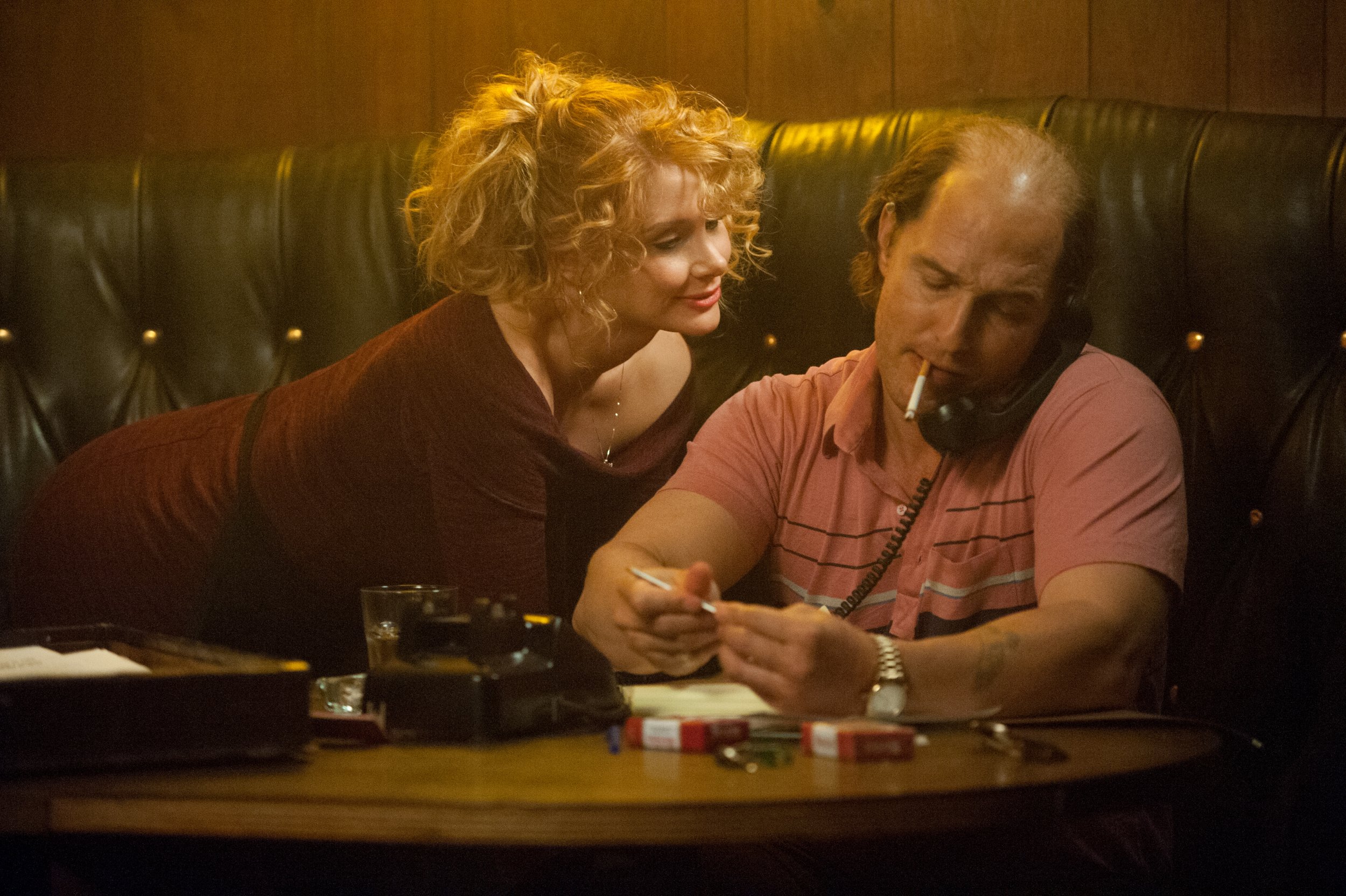 Anyone who thought Matthew McConaughey stole Martin Scorsese's The Wolf of Wall Street with his high-wired stockbroker act—strutting and whistling and telling Leonardo DiCaprio's novice to "fuck the clients"—will get a kick or two from Gold.
RELATED: Mike Mills probes the 'beginning of now' with new film
The plot—which writer-director Stephen Gaghan partly bases on a 1997 Canadian mining scandal—centers on Kenny (McConaughey), a gonzo prospector who gambles everything on striking gold in Indonesia. Chain-smoking and potbellied, with a receding comb-over, Kenny is a big, sloppy Joe fighting to pull out of a dive after the recession of the early '80s. Operating from a dimly lit local bar where his girlfriend, Kay (Bryce Dallas Howard), waits tables, he's not so far removed from the sketchy lawyer McConaughey played in The Lincoln Lawyer in 2011, prepping cases from the back seat of his car.
McConaughey clearly relishes playing flimflam visionaries; he's negotiated the ups and downs of his Hollywood career with similar back-against-the-wall brinkmanship. Such crackpot wheeler-dealers and bum dreamers are, after a fashion, actors themselves—spielers pulling their inspirational hokum from thin air, hoping for a comeback. Kenny is another one of these "make-it-happen motherfuckers," as his geologist business-partner Michael Acosta (Édgar Ramírez) puts it. Pawning Kay's watch to pay for a flight to Indonesia, Kenny is soon digging in the jungle, fighting off malaria, and before you can utter the words "mining-production montage," he's struck gold. "A raccoon," another character says, "who's gotten his hands on the Hope Diamond."
The film is conceived as one of those late-capitalism caper movies—like Scorsese's Wolf or David O. Russell's American Hustle —in which a pop-eyed comedy of excess jostles with hubris, high finance and cheap suits to give us a gaudy spectacle of American greed. Striking it rich, Kenny is soon swimming with some of Wall Street's most powerful players, strolling around his hotel suite in tighty-whities and quarreling with Kay, who has upgraded her wardrobe with a series of glitzy metallic dresses that would bring a blush to the cheek of Melania Trump: a vision of high finance as the ultimate hustle.
If a single performance could make a film, Gold would be, well, solid. McConaughey whoops and hollers and canters, delivering gimlet-eyed eulogies to the precious metal that has long bewitched him, but the film doesn't hold half the heat of his obsession.
Gaghan, whose first feature, before this, was Syriana, his nebulously confusing CIA thriller from 2005, crowds his rags-to-riches-to-rags plot with voice-overs, flash-forwards, hot tubs and champagne, all set to nifty 1980s tracks from the Pixies, New Order and Joy Division. But a couple of final-reel twists stop the roller coaster dead in its tracks, and his direction never achieves the caffeinated rush or giddiness of a Scorsese, say, or even a David O. Russell. Gold needed a showman behind the camera, as well as in front of it.
Gold is in worldwide release until April 20; for more information, visit Gold-film.com/.