Not Even Trump Can Stop the Power of Whistleblowers if We Stand By Them | Opinion
The Trump and Nixon impeachment efforts mirror each other in substance and process. In both cases, we see gross abuse of power by the president—as well as aides and Cabinet members doing his bidding—to injure his political rivals. We see deliberate attempts to cover up the initial misconduct. And we see the existence of damning, tangible evidence.
President Richard Nixon's fall was the culmination of the appointment of a special prosecutor, congressional impeachment investigations, Supreme Court rulings and aggressive reporting—tools in our country's checks and balances toolbox—that catalyzed the public to demand accountability for unprecedented abuses of power from a sitting president.
But it was insider evidence that fueled this engine of democracy.
Watergate burglar James McCord disclosed in a letter to Judge John Sirica, written after his conviction, that the White House applied political pressure on the defendants to stay silent and commit perjury to cover up high-level knowledge of and involvement in the burglary.
Mark Felt, the former associate director at the FBI, was "Deep Throat," the primary confidential source who shared the Watergate investigation's findings with Washington Post reporters Bob Woodward and Carl Bernstein. Their coverage of the scandal was critical to provoking public outcry.
Even former Nixon aide Alexander Butterfield belatedly chose truth over political loyalty when he confirmed to investigators and then the public that Nixon had installed a secret taping system in the Oval Office. That admission led to the Nixon tapes' ultimate release.
Today, we have one initial whistleblower, who went through existing legal disclosure channels to discharge his duty of reporting evidence of grotesque abuses of the office of the president for political gain, as well as evidence of deliberate efforts to cover up the evidence.
The response has been explosive. Congress is acting to protect and uphold its duty of oversight. Investigative journalists' 24-hour reporting cycle is informing the public, while polls show increased demands from the public for accountability. And while the administration is running the classic "shoot the messenger" playbook—indeed, President Donald Trump's rhetoric has been shockingly literal—the public narrative has largely accurately characterized the first whistleblower as a brave civil servant acting in good faith to exercise the duty to reveal dangerous abuses of power.
But we should recognize the bigger lesson here. The most powerful fuel for accountability is evidence of wrongdoing. And whistleblowers are the best source of that evidence, no matter what the issue.
Just during the course of this administration, we have repeatedly seen the power of whistleblowers' disclosures to affect change.
Former FBI Director James Comey's disclosures about the president's request for a loyalty oath quickly led to the appointment of special counsel Robert Mueller to investigate campaign's possible ties to Russia to influence the 2016 election and alleged obstruction of justice. Whistleblower Christopher Wylie disclosed how his former employer, Cambridge Analytica, stole the private data of approximately 87 million Facebook users and used it to develop targeted political ads to influence the U.S. election in favor of Trump; his disclosures prompted hearings about data privacy and the role social media plays in election integrity and forced Facebook to change its practices. Environmental Protection Agency whistleblower Kevin Chmielewski disclosed Administrator Scott Pruitt's serious ethics conflicts and excessive spending on security and travel; Pruitt tendered his resignation in July 2018 in the wake of 13 federal investigations into his misconduct. And security adviser Tricia Newbold exposed the administration's decision to overturn 25 security clearance denials, which juiced an ongoing House investigation into the White House security clearance process.
These whistleblowers all successfully activated the tools of democracy: Their reports of wrongdoing were covered by the media and amplified by civil society groups, which catalyzed oversight and accountability mechanisms in the legislative and executive branches.
We are now seeing the power of one whistleblower's disclosure to light an accountability fire that could lead to impeachment and removal of the president. And make no mistake: How we as a nation are responding to this whistleblower matters.
The primary reason employees stay silent in the face of wrongdoing is fear of not only reprisal but futility—that speaking up won't make a difference. Yet the rhetoric surrounding the initial whistleblower has been overwhelmingly supportive, with bipartisan calls defending the whistleblower's credibility, and the disclosures have resulted in a serious, urgent investigation in support of an impeachment inquiry with growing public support.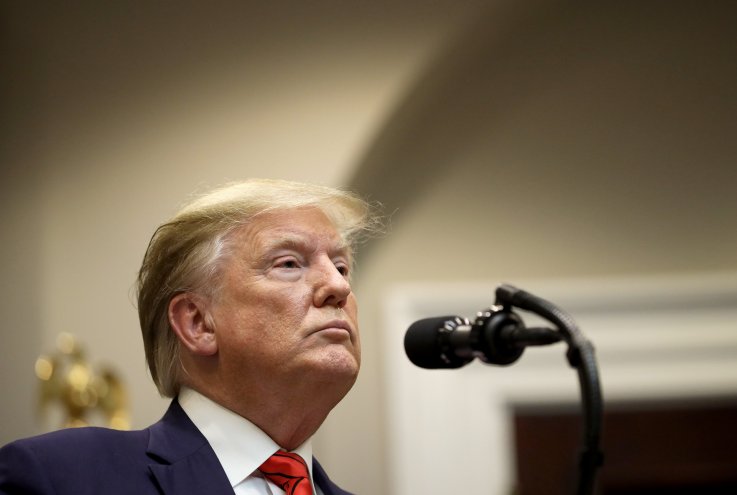 The dominant narrative that the whistleblower should be protected, combined with the effectiveness with which his disclosures have catalyzed oversight, has without doubt encouraged new whistleblowers to start coming forward.
After so many years of the term "whistleblower" being plagued with pejorative connotations, we are all now seeing first-hand the power of whistleblowers—across a range of issues—to expose and address misconduct. But the work of accountability and democracy requires that we—as workers, managers, leaders, lawmakers and citizens—ensure that when whistleblowers speak, the only appropriate response is to act on the information they disclose while ensuring they are valued and protected.
Together, we can—and we must—continue to send a powerful message of gratitude to all past, present and future whistleblowers that truth-telling, far from an exercise in futility, is an act of patriotism essential to a functioning democracy.
Dana Gold is senior counsel and director of education for the Government Accountability Project, a national nonprofit organization that provides legal representation and advocacy support to whistleblowers to protect the public interest.
The views expressed in this article are the writer's own.
Not Even Trump Can Stop the Power of Whistleblowers if We Stand By Them | Opinion | Opinion