'This Is Not a Fireworks Show': Villarrica Volcano Erupts in Chile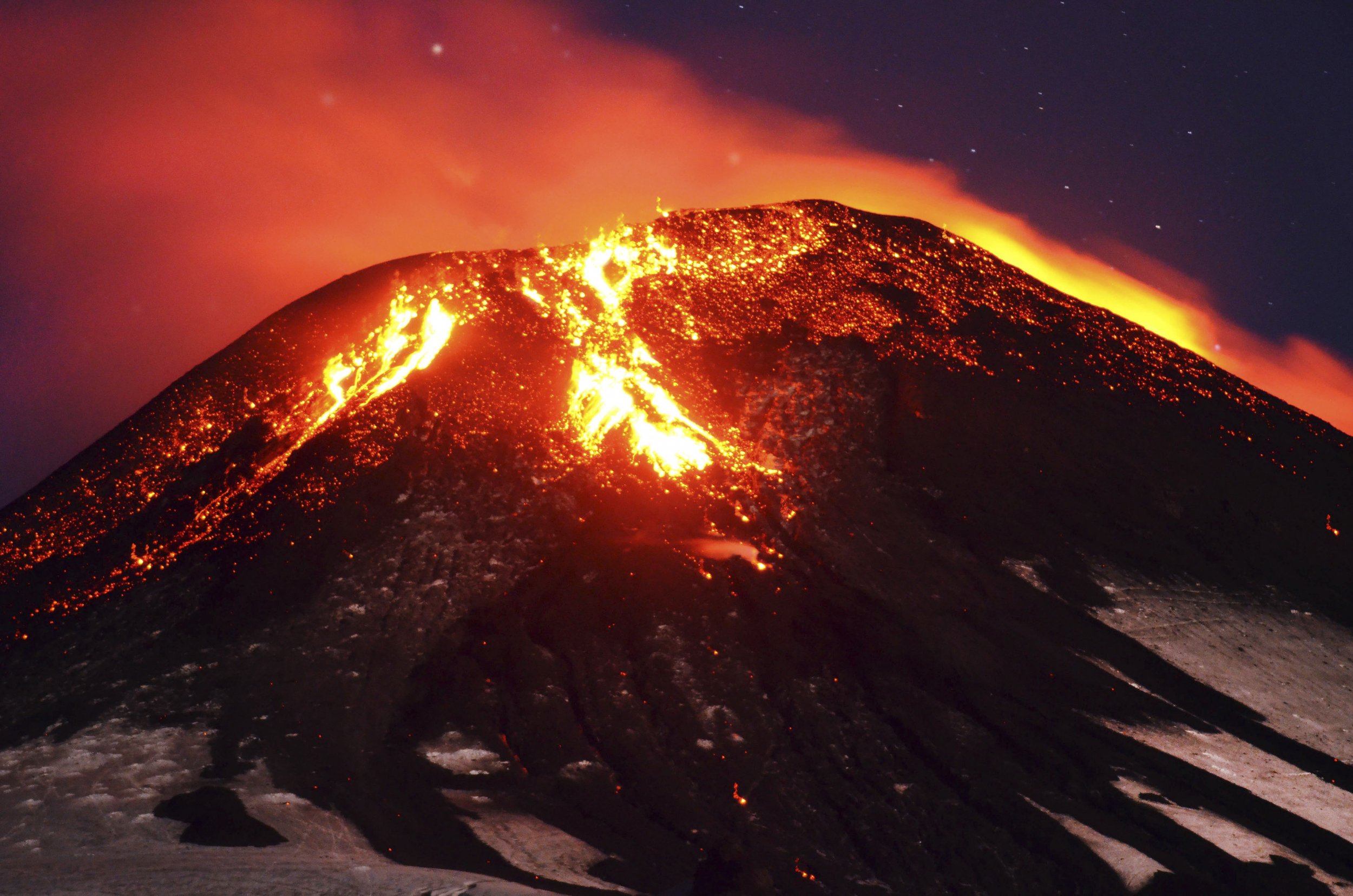 Chile's Villarrica volcano erupted early Tuesday morning, local time, sending lava more than 3,000 feet into the air and spewing ash. The 9,000-foot-tall volcano lies roughly 400 miles south of the capital city of Santiago.
"It was the most amazing thing I've ever seen," Travis Armstrong, an Australian tourist visiting the nearby town of Pucon, told The Associated Press. "I've never seen a volcano erupt, and it was spewing lava and ash hundreds of meters into the air. Lightning was striking down at the volcano from the ash cloud that formed from the eruption."
The lightning was caused by hot gas erupting into the atmosphere, explains The Washington Post's deputy weather editor, atmospheric scientist Angela Fritz.
Approximately 3,500 people, including both residents and tourists, were evacuated from Pucon and Coñaripe, another town in the volcano's vicinity. The volcano's activity seemed to die down soon after the initial explosions, Pucon Mayor Carlos Parra told the BBC. "There's no ash, no lava flow, the volcano is totally passive at the moment," he said. Chilean President Michelle Bachelet traveled to Pucon Tuesday, and some evacuees have already returned to the town.
Still, "it's an unstable volcano, all of its borders are altered," Rodrigo Alvarez, director of the National Service of Geology and Mining, told the AP. The area is a popular destination for tourists, who visit to go fishing, kayaking and horseback riding. Another popular activity: hiking up the volcano to look at the lava lake inside the crater.
On Tuesday Alvarez asked for people to stay away from the volcano. "This is not a fireworks show," he said. Nevertheless, the eruption made for some striking images: