This Was 'Not The First Time' Trump Administration Sealed a Transcript For Political Purposes: Whistleblower Complaint
The declassified version of a whistleblower complaint about President Donald Trump's call with Ukraine's president released Thursday had a note in the appendix raising even more questions of inappropriate conduct by Trump and his administration.
In reference to section II of the complaint, the whistleblower wrote in the appendix: "According to White House officials I spoke with, this was 'not the first time' under this Administration that a Presidential transcript was placed into this codeword-level system solely for the purpose of protecting politically sensitive — rather than national security sensitive — information."
The significance of the note was highlighted by NPR reporter Tim Mak, who tweeted "!!!!" and "Buried in the appendix."
Section II of the complaint about Trump and his personal lawyer Rudy Giuliani's alleged attempts to investigate 2020 Democratic front runner Joe Biden for corruption, deals with "efforts to restrict access to records related to the call."
The whistleblower writes in the section that White House officials said they were "directed" by White House lawyers to remove the call transcript from the computer system where they are usually kept and disseminated to Cabinet officials. The call transcript was instead put in a separate electronic system "used to store and handle classified information of an especially sensitive nature."
"One White House official described this act as an abuse of this electronic system because the call did not contain anything remotely sensitive from a national security perspective," the whistleblower wrote.
The whistleblower concluded the section with: "I do not know whether similar measures were taken to restrict access to other records of the call, such as contemporaneous handwritten notes taken by those who listened in."
According to the complaint, the call transcript was "placed into a computer system ... reserved for codeword-level intelligence information, such as covert action" and "some officials voiced concerns internally that this would be an abuse of the system."
No further information about other transcripts placed in the codeword-level system was provided in the appendix.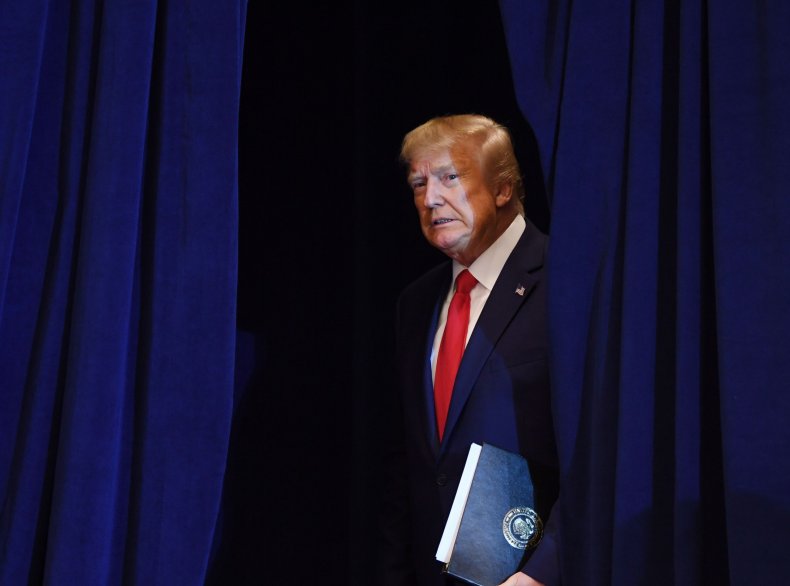 The White House did not immediately respond to a request for comment from Newsweek on Thursday.
Washington Post national security correspondent Greg Miller tweeted that the complaint, citing several U.S. officials, "alleges that White House lawyers have been stuffing politically troubling records of presidential calls into highly classified storage to hide them from scrutiny throughout Trump's presidency." Miller added, "This just got much bigger."
Twitter users replied to Mak's tweet by suggesting that the same could have happened with Trump and calls to Russia.
Jamie O'Grady, founder of the media startup The Cauldron, tweeted a GIF of Russian President Vladimir Putin along with a pun of his last name and "puting."
"Why are they always Putin stuff where it doesn't belong?
The whistleblower complaint has led to a formal impeachment inquiry of Trump, after long hesitance by Speaker of the House Nancy Pelosi.