Not Just for Kids, Adults Love Drawing Too—A Lot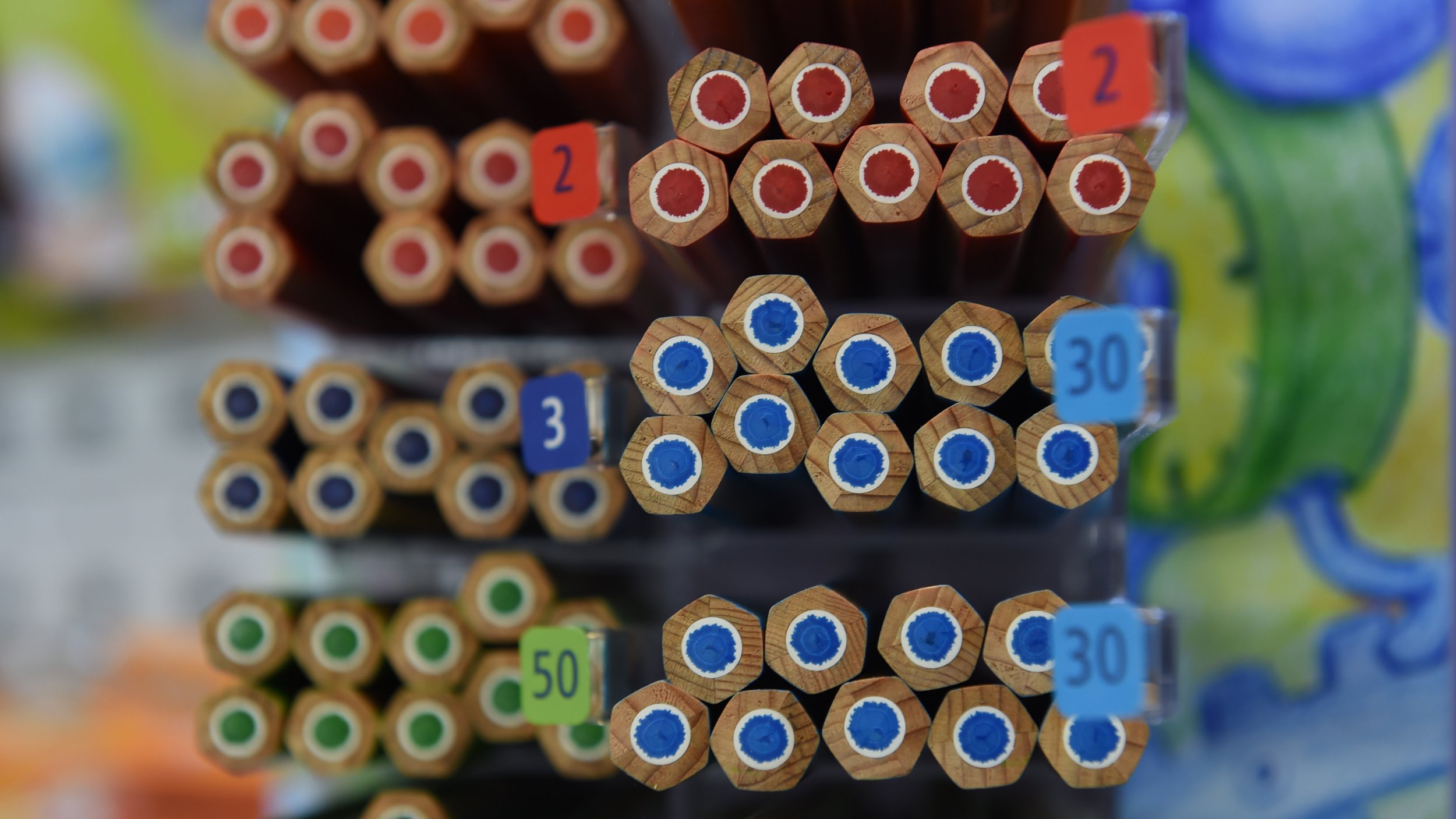 For the tech-frazzled and gadget-obsessed, drawing provides some much needed time out. In fact, there is a global pencil shortage thanks to a sharp rise in the number of adults purchasing coloring books. Manufacturers are reportedly struggling to cope with the heightened popularity of quality crayons.
British company Faber-Castell, the world's largest pencil supplier, witnessed "double-digit growth" in the sale of pencils. Workers in their German factory have been asked to do extra shifts in an effort to keep up with consumer demand.
"The production of our artists' pencils has increased strongly compared to the previous year," Sandra Suppa from Faber-Castell tells The Independent. "People are now not satisfied with 'just' 36 colors and we are noticing a trend in people preferring bigger sets of 72 or even 120 colors for colouring. We are also noticing that people are investing in our highest quality artists' pencils."
Hailed as the ultimate cure for stress and anxiety, coloring in is a way to take a break from our fast-paced digital culture. It's not just Brits who are rushing to buy crayons as the trend is a global one.
Staedtler, the Nuremberg-based German pencil maker, is having trouble keeping supply levels up. "We have plans for expanding our resources. Right now we're working at our limit," a spokesperson tells Spiegel Online. Brazil has also suffered from pencil shortages, according to the New York Post.
Coloring books for adults are now a feature in bookshops across the world. British retailer, Waterstones reported a 300 per cent rise in sales of the therapeutic books in the past year.
"This recent craze was ignited in 2013 when a British publishing house asked Scottish illustrator Johanna Basford to create a colouring book for children, but she offered to draw one for adults instead. Secret Garden became an international bestseller," CBC News reports.
Basford's first coloring book Secret Garden sold 2 million copies worldwide. "There is something nice about picking up a pencil and a pen. You are not going to get interrupted by Twitter, and there is also a childhood nostalgia element to it," she tells The Telegraph.
Since October, 19 branches of the New York Public Library in Manhattan, the Bronx and Staten Island have run coloring-in workshops, some on a weekly basis, AFP News reports.
So, why not buy some coloring pencils and unleash your creative spirit.