Not Just for Kids Anymore: Politics in Animated Movies As 'My Little Pony' Becomes 'Woke'
Fox News recently ran a story with a headline declaring My Little Pony had "gone woke," because the new film in the popular franchise makes "an apparent effort to send a message to kids about empowerment, unity and reform."
My Little Pony: A New Generation, according to Fox News, features magical ponies who join together with others in a "pack of young progressives wanting to make change," and The New York Times' review of the film mentions "surprisingly unsubtle references to American politics."
However, the Netflix feature is just the latest example of kid-friendly fare that's been criticized in recent years for being overtly political.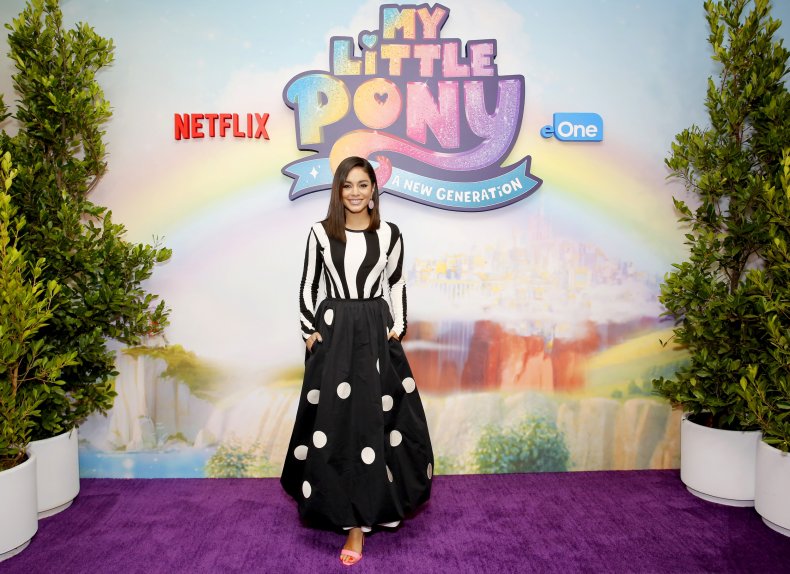 Much of the attention being paid to the latest My Little Pony iteration centers around a central character who is said to resemble a certain political figure. The Times noted the antagonist is "a crimson demagogue with a bleach-blonde mane, ascends to power," and its review also mentioned that pedestrian "earth ponies are anti-magic (read: anti-science) and prone to fear-mongering."
Social media users have also taken note of the similarities between the villainous pony and former President Donald Trump.
While these citations could be called overt, My Little Pony: A New Generation is hardly the first time an animated film has been criticized as being too political, too progressive, or even too "woke," for that matter.
Second Amendment advocates argued 1999's The Iron Giant was anti-gun, while conservatives criticized 2011's The Muppets for utilizing the trope of the rich being evil. Meanwhile, The Incredibles (2004) was embraced by some right-wing viewers, who felt it argued petty lawsuits hamper good people from doing just acts.
Those are a few recent examples, but does this show the trend is increasing or is this something that individual viewers are themselves projecting onto the screen?
Dr. Sharon Ross, an associate professor in the Department of Cinema and Television Arts at Columbia College Chicago, said she's "not seeing a 'trend' yet, per direct and obvious political issues" in kids entertainment, but she added, "stories created for children have long been understood to be 'best' when imparting a moral message of some kind or teaching something of educational value."
"I think we don't see things as 'political' until they a) fall formally into the political domain (laws being passed) or b) until we see something we disagree with," Ross told Newsweek via email.
Ross also discussed the case of The Lorax. Upon release in book form in 1971, The Lorax was "seen as a unique Dr. Seuss book, but it didn't generate massive media frenzy." She noted that "[a]t that point in our country's history, few were concerned about the environment as a distinctly political issue. But when the film came out it was more 'recognizable' as having a political point of view because the environment had become a political issue."
"While I believe that at times media can push an issue into the political realm, I think more often media responds to what is already 'on the verge' of becoming political in our society," Ross added.
While she doesn't feel the world has become more politicized, Ross did say she feels "our country specifically has become more antagonistic around politics." This factor may attribute to recent arguments around entertainment, especially when it concerns children, who are often seen as the most vulnerable of the population.
But why do studios and creators of children's movies inject political messages into their work? Is it to entertain the parents who are forced to sit through another sequel to a Disney hit with their youngster? Maybe the goal is to simply impart what the makers feel is wisdom to younger audiences?
"I do think media creators, when it comes to kids' content (up to a certain age), assume parents are watching with their kids. Writing 'to both levels' has always happened," Ross said. Although she couldn't speak to My Little Pony, which she hadn't seen, she said that "with younger aged content (say under 10) it's less about entertaining the parents and more about making parents feel they are allowing their kids to watch something that aligns with their values (whatever those may be)."
This past summer, the character Pepe Le Pew was removed Space Jam: A New Legacy due to his overly aggressive pursuit of romantic partners, and he was cited by many as a casualty of the #MeToo movement. Similar to My Little Pony becoming "woke," some conservative commentators argued Pepe was the latest instance of "cancel culture" being overly sensitive.
In March, Rachel Gehman, Steve Guglielmo and David C. Schwebel studied moral messages in 42 children's films in two studies and published their results in the journal PLOS One. The researchers attempted to assess whether values depicted in the films appealed more to conservatives or liberals, and their findings somewhat refute the concept that kids' movies have become so political as to be off-putting.
They found conservatives tended to prefer moral lessons that expressed "binding concerns," while liberals gravitated more toward those that promoted "individualizing" values. Generally, though, both political sides felt individualizing messages were good.
"Despite political polarization in the U.S., children's movies may be a place of commonality, where the moral concerns of care and fairness are celebrated by both liberals and conservatives," the study's authors wrote.
As far as the concept that entertainment and media should try to tailor their work for audiences thought to be too young to grapple with weighty issues, Ross highlighted an important point.
"I take issue with this as a carte blanche because anyone who has children knows they are always light years ahead of where we as parents think they are," she said.