It's Not Kim Kardashian's Fault She's Rich | Opinion
"If I'm doing it, it's attainable." Thus did Kim Kardashian fend off a recent interviewer who queried whether the super-influencer ever felt "responsible, even guilty, for setting an unrealistic, unattainable beauty standard."
When Kim stuck to her guns in Allure magazine, pointing out how much effort she put into looking good, mentioning specifically her late-night laser treatments before bed, she—no doubt knowingly—ignited a powder keg of wrath on social media.
Some Twitter users were keen to point out that her "delusional" claims were "out of touch" and took no heed of her economic privilege compared with so many who would love to emulate Kim's traffic-stopping image, if only they had the time, the on-hand expertise, the resources—and, let's face it, the inclination.
Because before we rush to sling Kim into the stocks for those smooth of skin but wooden of ear to social inequities, remember there are plenty of people with the same kind of bank balance as her and her siblings who don't look anything like any of them.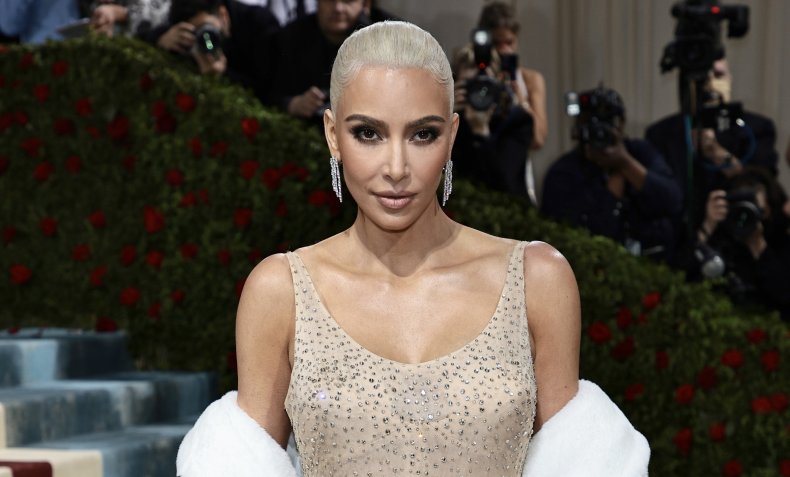 It all takes money, and time, and effort—despite what some equally telegenic stars would have you believe. Personally, I find nothing more annoying than the celebrities who look us straight in the eye and claim their magazine cover looks are down to lots of sleep, the occasional downward dog and lots of "running around after my children."
How much more refreshing to have someone like Kim telling us that her good looks aren't something she HAS, but something she DOES. And is prepared to share the tricks of the trade with whoever cares to know.
Was Dale Carnegie boasting in 1936, or rather "forgetting his wealth privilege", when he took up his pen and shared everything he knew about "How to Make Friends and Influence People"? The legendary self-help guru could have kept close to his chest exactly how he performed apparent Jedi mind tricks on customers and colleagues, and transformed hundreds of coins into hundreds of thousands of dollars. Instead, he wrote it all down in a timeless instruction manual still being referred to nearly a century after its release.
And in 2022, if someone like Elon Musk were to offer financial or entrepreneurial encouragement to his 100 million Twitter followers—"If I can do it..."—do we think there'd be anything like the same snooty nose that greeted Kim's affirmations?
No, because what Kim and her siblings are peddling is seen as shallower, the efforts of what Piers Morgan once unchivalrously termed "the vacuous, talentless lives of the most shameless, grasping family in America."
This is to completely miss the point of what the Kardashians set out to achieve. They have never been guilty of talentless self-promotion; what they demonstrate is a peerless talent FOR self-promotion and what sticks in the craw of many onlookers is just how successful this has proved to be. It has made them rich beyond most people's imaginings—Forbes puts Kim Kardashian's net worth at $1.8 billion—but that doesn't mean they don't have to strive for it.
Of course, they were born with little silver spoons at the ready, so the money accrued isn't the most impressive thing. What's more interesting is that the bulk of their fortunes are built on blazing a pioneering business path that has triangulated their reality TV efforts, commercial products and social media influence.
And unlike many of their more sky-gazing celebrity counterparts who hope we believe some kind of other-worldly, accidental good fortune has bought them the house in Malibu or the penthouse in New York, it is the Kardashians with their stilettos firmly on the ground who have always been prepared to reveal how it's done; as is all too rare in the world of illusory entertainment, they show us the making of the omelet. It's there in plain sight, every time Kim debuts a new lipstick or tells us what time she goes to bed after squeezing in a quick laser treatment.
Even if Kim and co inhabit a rarefied world, their work is transparent, the success is inspiring and yes, the process is attainable for those who want results badly enough to put in the effort. Dale Carnegie would have approved.
Caroline Frost is an entertainment journalist, author and broadcaster. The views expressed in this article are the writer's own.