'Not Messing Around': Bannon Will Be Held in Criminal Contempt for Defying Subpoena, Says Schiff
Representative Adam Schiff, chair of the House Intelligence Committee, said Sunday that the congressional committee tasked with investigating the January 6 Capitol riot will hold former Trump adviser Steve Bannon in criminal contempt for defying a subpoena.
"The full House will vote to hold him in criminal contempt, and then the speaker will ultimately refer that contempt to the Justice Department, where the statute says that the Justice Department has the duty to present it to the grand jury," the California Democrat, who sits on the January 6 committee, said on MSNBC's Sunday Show.
Representative Bennie Thompson, chairman of the special committee, said the panel will vote Tuesday to recommend charges against Bannon when the House returns to Washington D.C.
"The Select Committee will not tolerate defiance of our subpoenas," the Mississippi Democrat said in a statement Thursday, adding that Bannon is "hiding behind the former president's insufficient, blanket and vague statements regarding privileges he has purported to invoke. We reject his position entirely."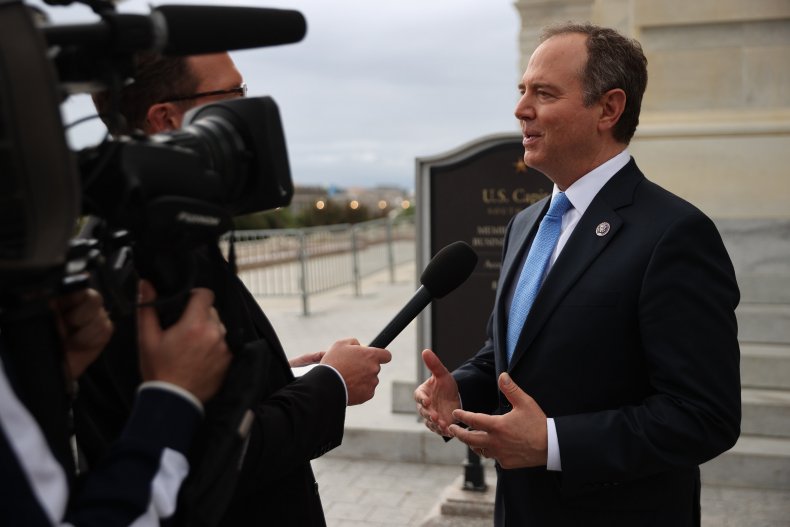 The full House will vote on the recommendation of criminal charges after it's approved by the Democratic-majority committee. A House approval will send the recommendation to the Justice Department, which will decide whether to enforce the prosecution.
The face-off with Bannon is just one element of an escalating congressional investigation into the insurrection, with over a dozen subpoenas issued so far and a lack of compliance among Trump allies.
By aggressively challenging Bannon's defiance, Democrats are signaling their determination to avoid the long standoffs that occurred under the Trump administration over congressional subpoenas. During Trump's presidency, legal battles over the flouting of subpoenas continuously delayed attempts to examine his White House and federal agencies.
As part of a sweeping House select committee probe into the events of January 6, the panel has issued subpoenas for testimony and documents from Bannon and several other Trump advisers, including Mark Meadows, Kash Patel and Dan Scavino.
Lawmakers have also requested a trove of documents from several federal agencies, including the National Archives, which holds the Trump administration White House records.
Trump's lawyers argue that the records are protected by executive privilege and have instructed the advisers to refuse to comply.
Biden said Friday he "hopes" the committee will hold the Trump advisers accountable and recommended that the DOJ should prosecute those who refuse to comply with the subpoenas. Determined to strike an independent tone, the department made clear that its decision would not be influenced by the White House.
"The Department of Justice will make its own independent decisions in all prosecutions based solely on the facts and the law. Period. Full stop," DOJ spokesperson Anthony Coley said in a statement.
Newsweek reached out to Trump representatives for comment.