'Not Ripping Me off': Customer Fills Soap Bottle With More Soap at Walmart in Viral Clip
A TikTok video has gone viral of a customer supposedly at Walmart pouring dish soap from one bottle into another soap bottle, filling it up more. The video has garnered a lot of attention online with 13.8 million views so far, starting a debate among viewers.
The TikTok was shared by user @chemical.xxx on December 21, 2021. The short 11-second clip showed the words, "Walmart is not ripping me off" on the screen with a voice saying the words as well.
A person could be seen pouring pink dish soap into a bottle of Dawn dish soap, filling it up more in an aisle of Walmart on a shelf. The customer put the caps back on each bottle before the video cut off.
There's even a follow-up video to a comment that said, "Most petty thing I've seen in my life." The video featured two women squirting pink liquid from a dish soap bottle.
Statista reported Walmart's worldwide net sales in 2021 equated to $555.23 billion, which is an increase from $519.93 billion in the previous year. The website also stated there are 11,443 Walmart stores worldwide in 2021 with 404 distribution facilities, totaling 11,847 locations.
The viral video has been liked over 788,000 times with 7,900 comments. Some people are on the TikToker's side about things, while many others don't agree with their actions, calling it "petty."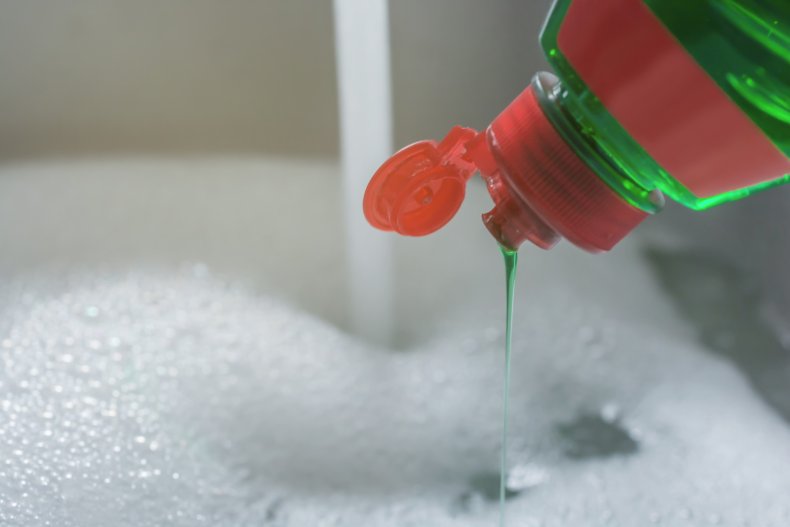 One TikToker does the same thing as the creator of the video, admitting they "thought" they were "the only one" who did that.
Another person revealed they do something similar as well, saying, "I do the same thing with detergent."
A TikToker said people have to do what the TikToker is doing "with the laundry detergent too 'cause they're like half full."
However, a lot of other people didn't seem to approve of the TikToker's actions. "Great....you got 14 cents more soap," someone reasoned. "Don't spend that savings all in one place."
Others tried to explain to the creator that they weren't actually "getting ripped off." One viewer said, "You are paying for a volume. There's a space left in most things to avoid leaking or popping in transport."
Another TikToker reasoned the amount of liquid is written on the container, and they're "not getting ripped off."
"Now you just ripped someone off lmao," a viewer brought up in the comments.
While another TikToker included their own point on the subject. "Now they'll have to get rid of the opened bottle and instead of paying two dollars, next time you'll pay $2.50, and it'll be locked up," they said.
One viewer said the TikToker should have stolen "the second bottle 'cause they can't use it anymore."
"You're just ruining the rest of [the] products that people can't use now for a little bit of a difference," one person pointed out.
Newsweek reached out to Walmart for comment.