The Not-So-High Life: 38,000 Beers Stolen from Truck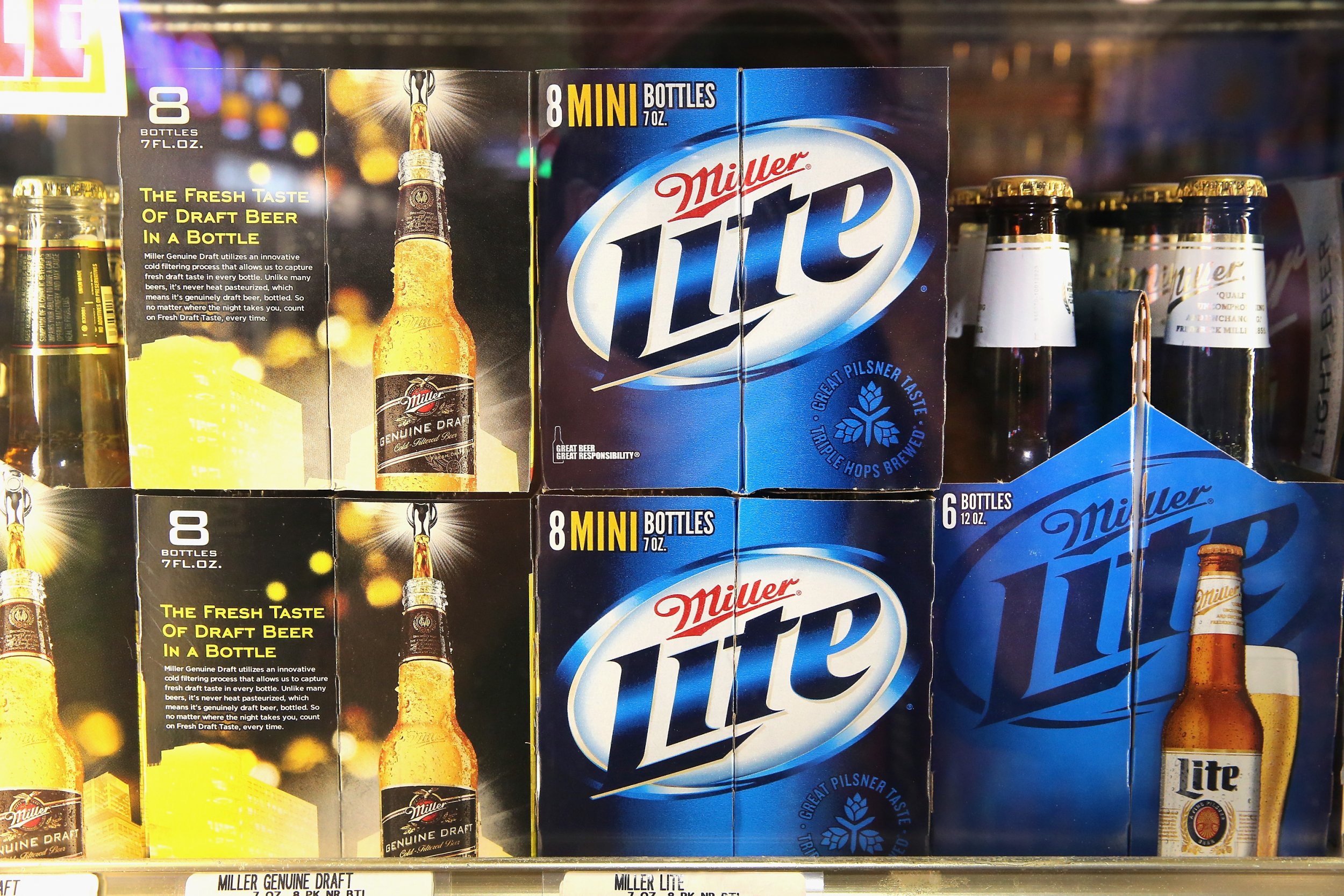 Precious cargo was aboard a big-rig truck stolen from a rest stop in Florida: roughly 44,000 pounds of Miller High Life—equaling about 9,700 four-packs of the "Champagne of Bottled Beers."
The High Life–toting trucker, Van Thomas, tearfully recounted what happened to Orlando's WFTV. Thomas, who was driving from Texas, was just one stop away from his final destination in Pompano Beach, Florida when his truck was jacked at the Orange County rest stop early on Monday morning. Thomas's truck was stolen along with another big rig; the contents of the second truck are unknown.
Thomas told WFTV that the blow was especially low, as he had just bought the truck, his first rig, three weeks ago. "I don't mean to cry about it but I'm just trying to do the best I can and make a better life for me and my family. It's just so devastating," he said.
But toward the end of the video, Thompson wiped away the tears and decided to keep on, well, trucking after the Miller High heist: "You just gotta keep striving in life," he said. "You gotta keep moving."
Maybe his positive attitude paid off: the Atlanta Journal-Constitution reports that Thomas received a phone call from detectives who located his stolen vehicle on Tuesday, along with "most" of the beers, in Miami several hours later.
The past year has seen a jump in stolen cargo trucks in Florida: Earlier this year, a truck containing nearly 180,000 eggs was stolen in Fort Myers, and a truck full of Slimfast was boosted in Orlando. A truck hauling Hershey's chocolate bars was stolen last year near neighboring Volusia County. Florida ranks the second highest in cargo thefts in the United States, and saw 130 thefts in 2012 alone. The losses have been so severe that a task force was created to curtail further robberies.
Until that happens, keep your trucks close and your bottles of High Life closer.
The Not-So-High Life: 38,000 Beers Stolen from Truck | U.S.