Not Watergate: Comey and Cox parallels are exaggerated | Geoff Shepard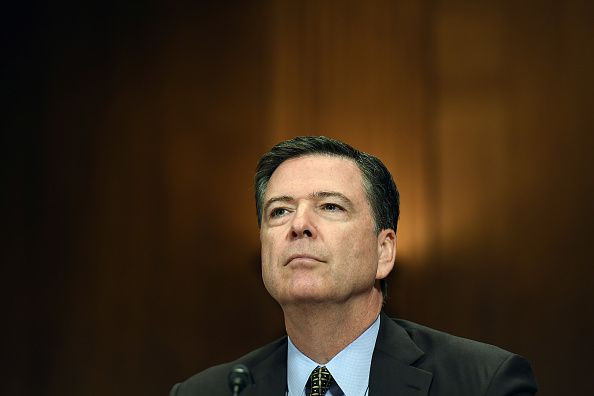 The firing of James Comey as FBI Director has caused a media sensation, but any comparison to President Nixon's firing of Watergate Special Prosecutor Archibald Cox in the "Saturday Night Massacre" is downright silly. The firing of Cox was the unprecedented removal an impartial outsider selected to investigate criminal charges. Comey was a discredited agency head who grossly abused his legal authority.
In Cox's six months as special prosecutor, there had been no substantive criticism of his actions by members of either party. Nixon fired Cox over the objection of both Attorney General Elliott Richardson and Deputy Attorney General William Ruckelshaus, provoking their resignations. The Harvard law professor and former solicitor general was seen as a nonpartisan champion who could conduct an independent investigation in the burgeoning Watergate scandal.
In contrast, Trump fired Comey at the recommendation of the FBI director's superiors, Attorney General Jeff Sessions and Deputy Attorney General Rod Rosenstein, and after Comey's conduct during the FBI's investigation of Hillary Clinton's private email server had been roundly (and appropriately) criticized, not only by the media, but by any number of former Department of Justice officials from both parties after consistently undermining senior figures to who he reported.
But the differences go much deeper. By the time Cox was fired on October 19, 1973, the Nixon presidency had been under active investigation for almost eighteen months—ever since the break-in at the Democratic National Committee offices on June 17, 1972, a part of a campaign of 'dirty tricks' against political opponents. Indeed, the legislative and executive branches of the federal government had already launched special, dedicated investigations: The Senate Select Committee on Presidential Campaign Activities (the Ervin Committee) had been established by a vote of 77-0 eight months earlier, and the independent Watergate Special Prosecution Force, headed by Cox, had been operating for six months.
Cox was a casualty of the battle over access to the tape recordings made of Nixon's White House meetings. WSPF prosecutors wanted to see if they contained evidence of a criminal conspiracy to cover up responsibility for the Watergate break-in. Nixon's refusal to comply with the grand jury subpoena was based on a claim of executive privilege—supposedly to protect the sanctity of confidentiality of Oval Office conversations. After losing the first two rounds in the courts, Nixon's lawyers offered to comply with the pending request for tapes of nine specific conversations, but only if Cox would agree not to seek any more.
Cox refused. In a fit of presidential pique Nixon fired him and ordered the WSPF to be folded back into DOJ's Criminal Division. A firestorm of protest followed, as Americans were told these actions would put Nixon "above the law" and would effectively end investigations of his presidency. Three days later the White House gave in, announcing that the nine tapes would be turned over and that the WSPF, under a new special prosecutor, would remain independent of the Department of Justice.
The Comey firing, by contrast, has not threatened the FBI's existence or its ongoing investigations. The FBI will have a new Senate-confirmed director, who will report to the Deputy Attorney General as before.
Indeed, Comey's unprecedented actions—staging a press conference to reveal how close Hillary Clinton had come to being indicted, arrogating the prosecutor's role of deciding that she would not in fact be prosecuted, and then announcing the re-opening of the FBI's investigation—undermined the integrity of our criminal justice system so seriously that questions over his suitability became a near-certainty, no matter who won the election.
Those who are howling about President Trump's actions would have been quiet as church mice had Clinton prevailed and sacked Comey on Inauguration Day. Challenging the FBI director was within the president's rights and surely necessary to restore integrity to the investigation and prosecution of crimes in our justice system.
Geoff Shepard served on President Nixon's White House staff for five years, including as a member of his Watergate defense team. He has authored two books about the Watergate scandal: The Secret Plot (2008) and The Real Watergate Scandal (2015). He currently speaks on the judicial and prosecutorial abuses that characterized the Watergate trials.