A new survey from Morning Consult has suggested that a sizeable proportion of people are not on board with the vegan revolution.
Just as terms such as diet and sugar-free often put people off of buying certain groceries, the word vegan on packaging was the most likely to make the product less appealing, the survey found. That and other terms in the survey were charted below by Statista.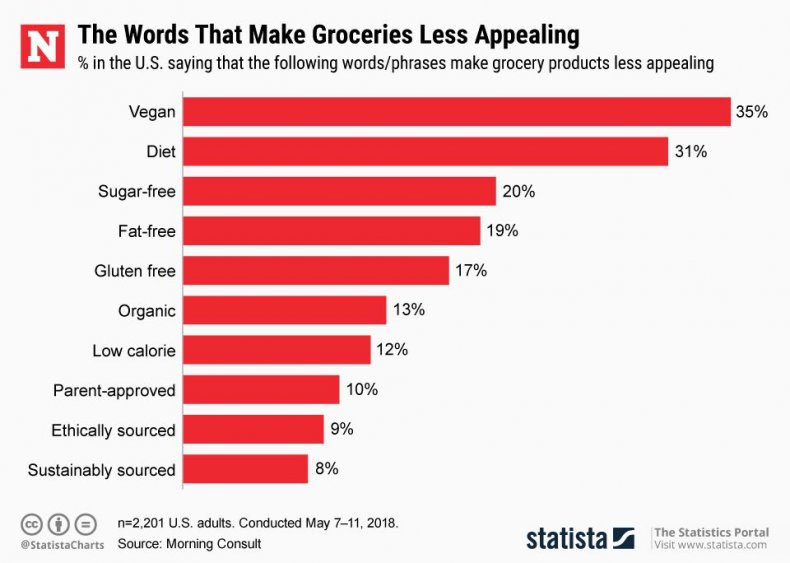 Morning Consult came to the findings through a poll of 2,201 random adults in the U.S. and gave their survey a margin of error of around 2 percent either way. The poll was conducted between May 7 and May 11.
Thirty-five percent of respondents said that the word vegan would make a product less appealing, with only 17 percent suggesting it would have the opposite effect.
Diet came next with 31 percent finding the word unappealing and 26 percent appealing—followed by sugar-free, fat-free and gluten-free, maybe a sign people a looking for more 'full' foods.
At the other end of the (dining) table, the word consumers most want to see on a product is fresh, with an impressive 81 percent, followed by the similar farm fresh, with 72 percent. According to Morning Consult, those terms are viewed positively by everyone, no matter their age, income or political stance.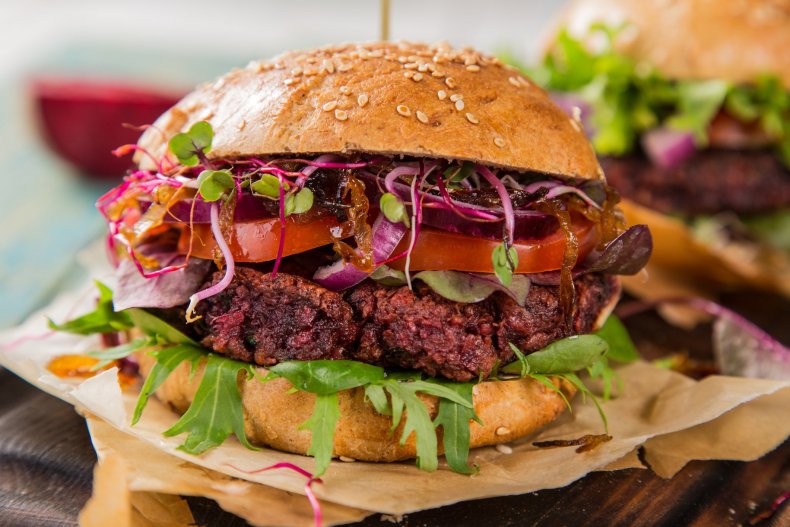 The third most popular term might make the America First president happy: Sourced from American farmers was more appealing for 68 percent of the respondents. For Trump voters, that was 78 percent.
The generation gap comes in with the word organic. Only 37 percent of those ages 65 or older found that term more appealing, while 54 percent of those between ages 18 and 29 had their interests piqued.
Non-GMO was similarly a split topic, with 46 percent saying the term would make a product more appealing while 34 percent had the opposition reaction. That line was fairly even across political party lines though, with 48 percent of Democrats saying it was more appealing and 47 percent of Republicans agreeing.