Nazi Leader Alois Brunner Declared Dead of Natural Causes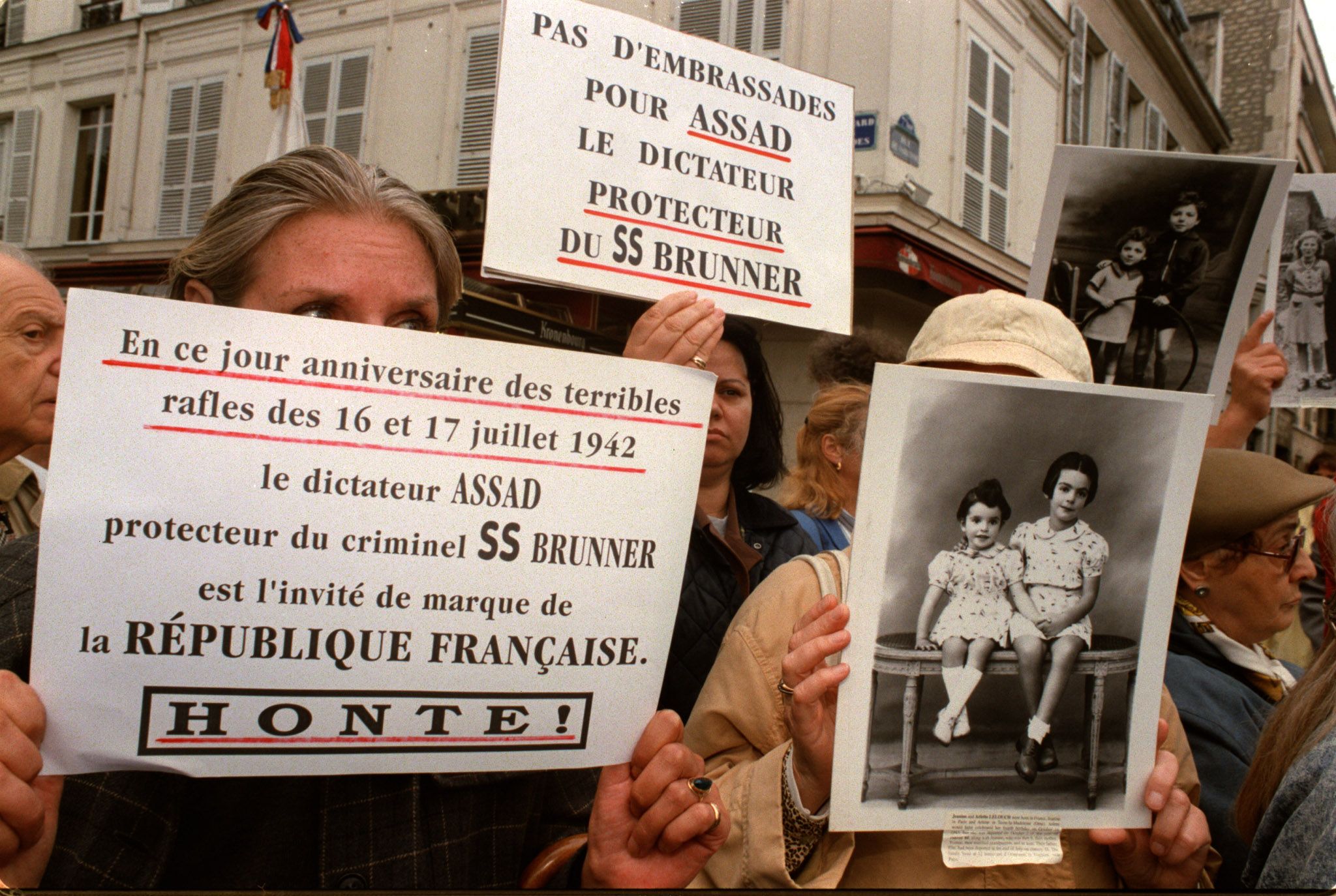 One of the most notorious Nazis in the world has been deemed dead, following what would have been his 102nd birthday. Alois Brunner was responsible for sending 128,500 Jewish persons to death camps during his time working as the top lieutenant to Adolf Eichmann, a high ranking Nazi leader who helped shape the Holocaust. For years, Brunner had escaped capture and avoided a number of attempts on his life, including two letter bombs from which he lost an eye and several fingers.
Efraim Zuroff, director of the Simon Wiesenthal Center's Israel office, told The New York Timesthe organization says it believes Brunner died four years ago, but the information was not publicly announced until a recent inquiry by the Sunday Express.
A German intelligence official first told the center of Brunner's death in 2010, reporting he had died of natural causes. The death could not be confirmed at that time, but the center decided to deem him officially dead because of his age.
In 1954, Brunner was sentenced to death by France, but as he was absent from the trial, the charge was never carried through. It is believed Brunner lived in Damascus, Syria, from the 1950s onward and took the alias "Georg Fisher." Zuroff told the Times that Brunner worked as an adviser to Syrian president Hafez Assad, thereby influencing "the mistreatment of the Syrian Jewish community."
Brunner gave only one known interview, in which he said his only regret from the Holocaust was that he didn't murder more Jews.
"The significance is only that one very prime target can no longer be brought to justice, and that's very sad, because it just underlines the failure of the world community to see to it that the primary movers and shakers of the Final Solution were forced to pay for their crimes," Zuroff told the Times.
Nazi Leader Alois Brunner Declared Dead of Natural Causes | World